Herringbone - Waikiki
Herringbone Waikiki
We are now accepting reservations for dinner, Oyster Hour, and weekend brunch. Due to limited capacity, reservations are highly recommended. Please review the COVID-19 protocols we must implement to continue providing a safe and remarkable experience in our venues below.
Anchored on the Grand Lanai at International Market Place, this is Herringbone Waikiki
Herringbone Waikiki continues the Southern California Coastal dining concept that first began at its flagship location in La Jolla. Situated 350 yards from the Pacific Ocean and featuring a nearly 2,000 square-foot patio lanai, Herringbone's signature playful and rustic atmosphere combines with the lush beauty of Waikiki. Each menu focuses on fresh and locally sourced ingredients to create an imaginative dining atmosphere that is fully immersed in its natural surroundings. We invite you to explore the colorful ambiance and exquisite dining that is Herringbone Waikiki for Dinner, Weekend Brunch, and Daily Oyster Hour.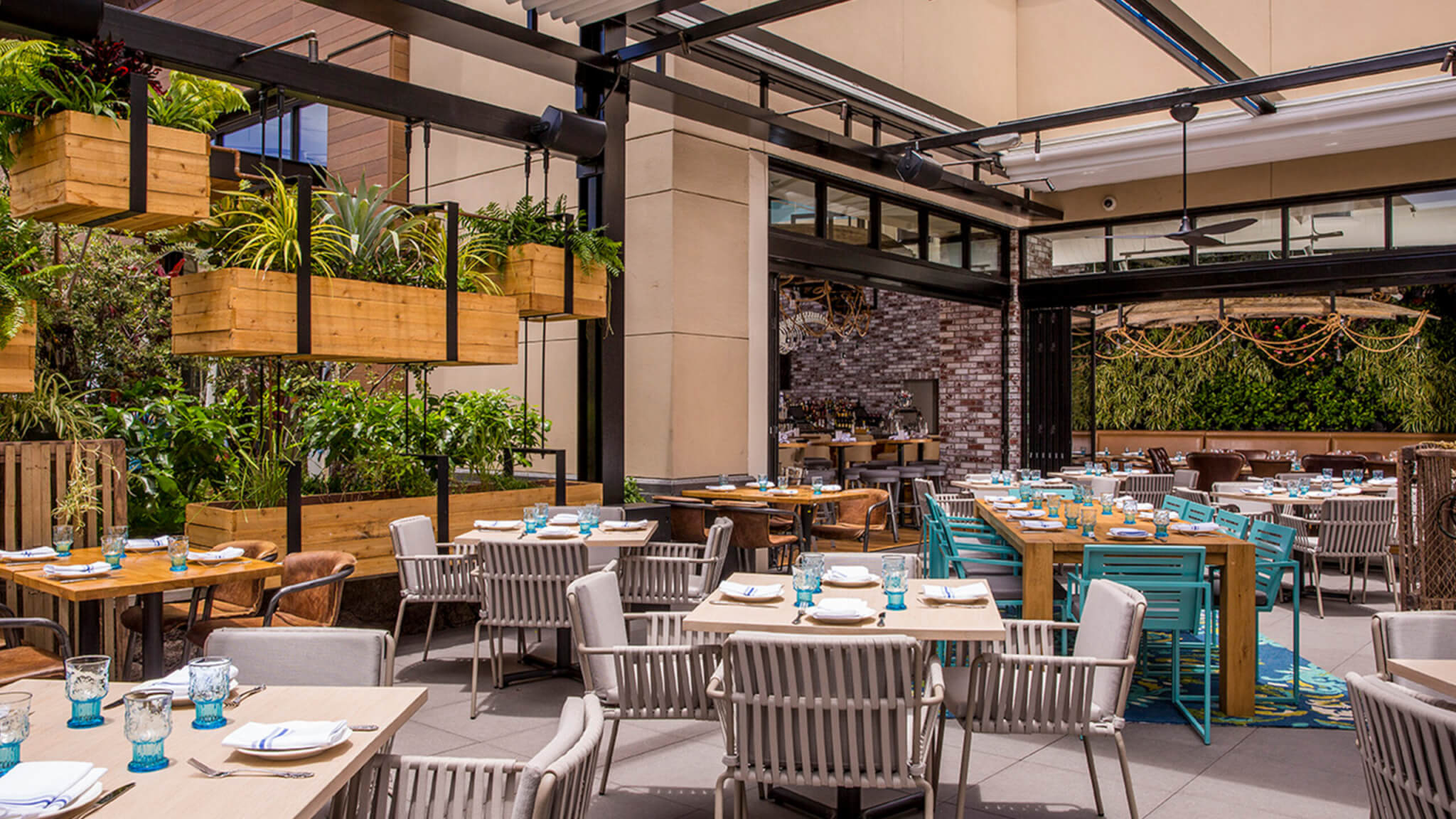 DEDICATION TO YOUR SAFETY
COVID-19 Protocol
In accordance with the Centers for Disease Control and Prevention's updated guidance and State of Hawaii's Governor Ige emergency directive, all restaurant employees and guests to wear proper facial coverings while inside Herringbone Waikiki if not actively eating or drinking.
Furthermore, all guests will be required to complete a contact tracing form upon arrival at the Front Desk. All information will be kept confidential for 28 days then discarded if information is not requested by the State of Hawaii Department of Health.
City and County Honolulu Proclamation and Emergency Order No. 2021-13 mandates all patrons to show a proof of "full" COVID-19 vaccination which has been authorized for emergency use or approved by the United States Food and Drug Administration and any United States identification OR a negative COVID-19 PCR test taken within 48 hours of entry and any United States identification. "Full" vaccination implies all patrons to have received their single-dose vaccine such as the Johnson and Johnson or received their second dose of any two-dose vaccine such as Pfizer-BioNTech or Moderna within 2 weeks of entry. Exemptions are granted for those who are not yet eligible for any COVID-19 vaccinations or remaining for less than 15 minutes within the restaurant.
To keep guests safe, all Aoki Group venues will provide digital menus by QR code located at every table. Hard copies of the menu will be available upon request at the Front Desk.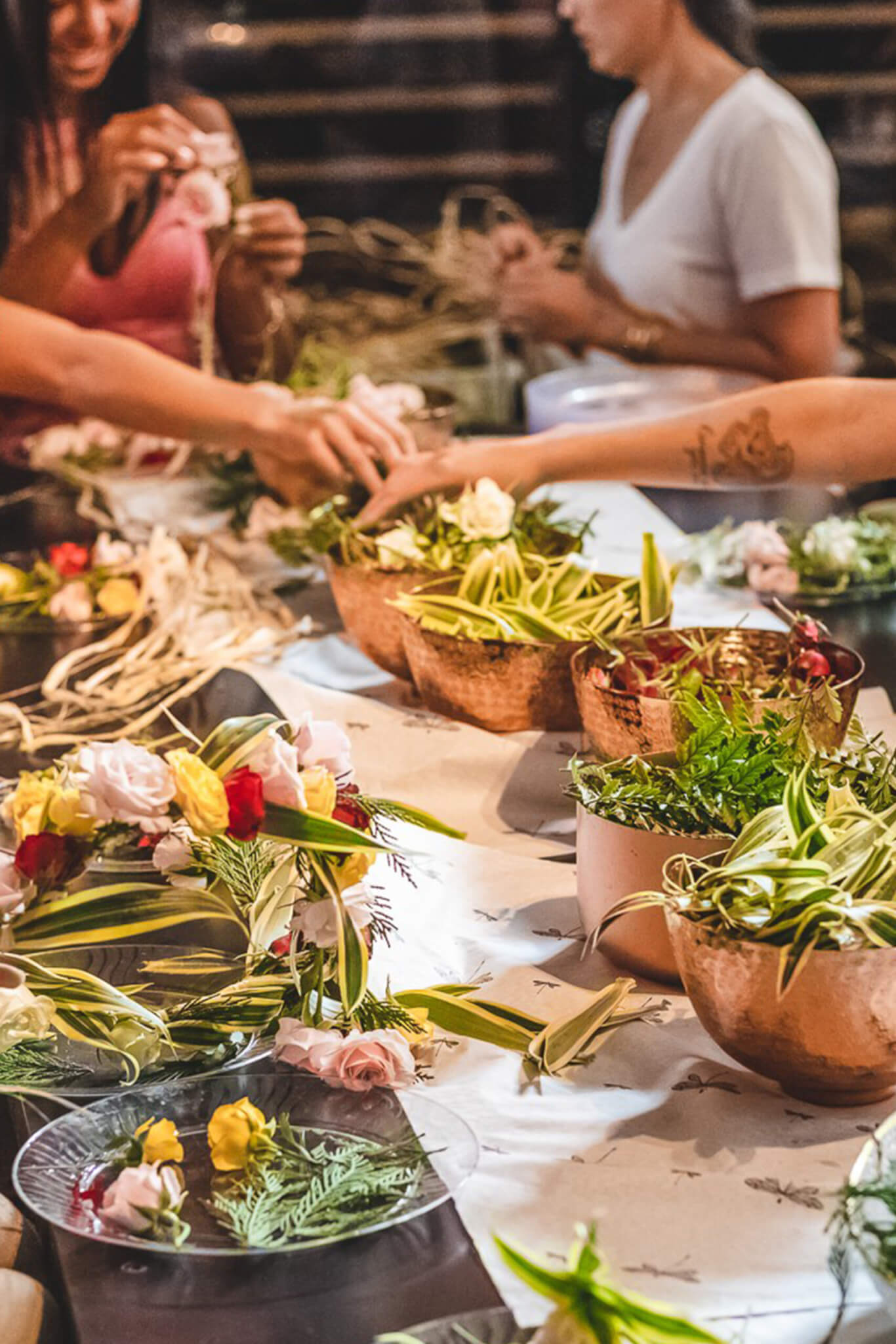 Lei Po'o Brunch
Join us every second Saturday to learn how to make your own lei po'o from 11am – 2pm ow while supplies last. Space is limited please call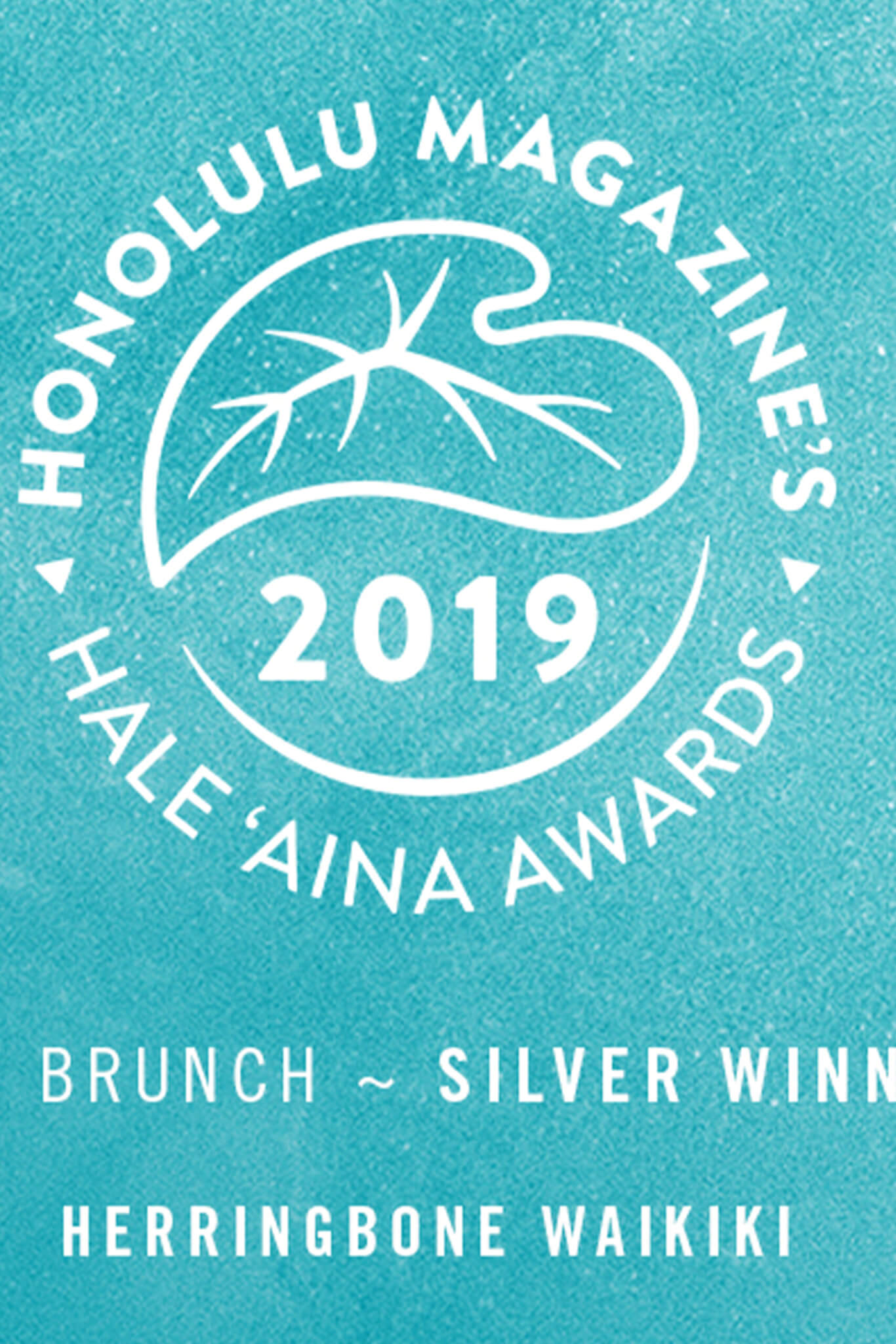 Best Seafood Winner
From 3 pm-5 pm daily enjoy special food and beverage menu featuring items.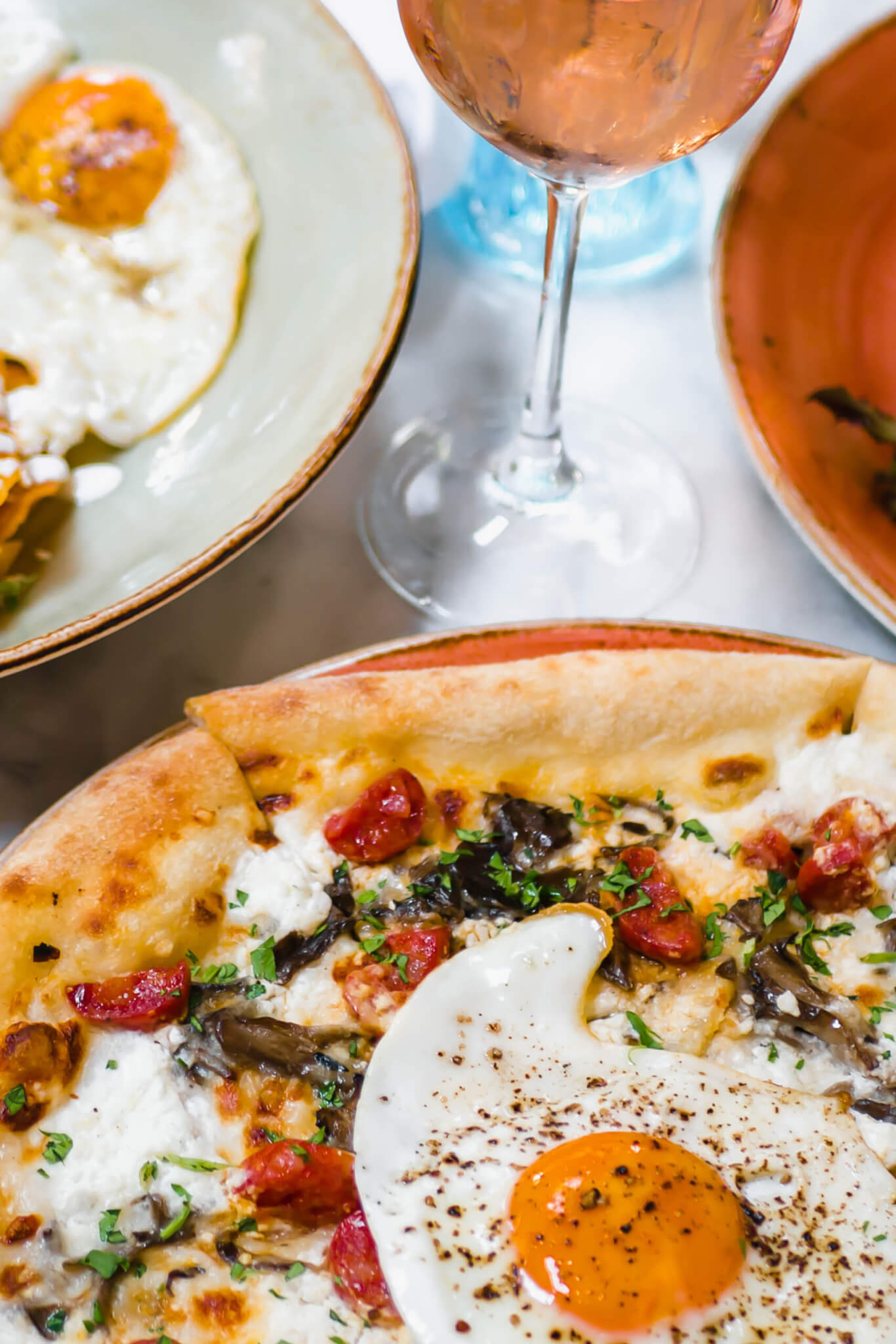 Aloha Weekend
Wake up with Waikiki's Brunch favorites and flowing tropical mimosas!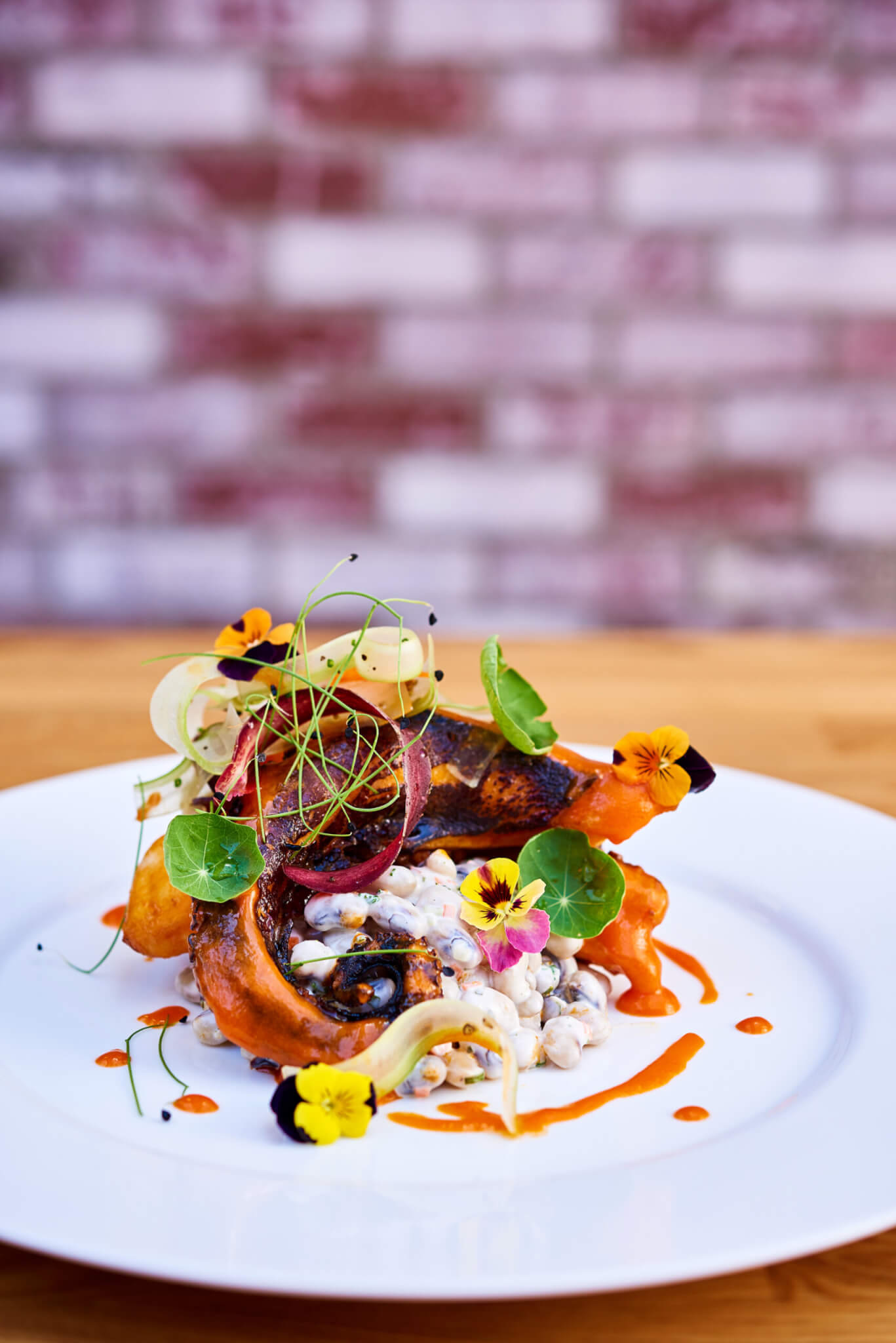 Whether you're planning a wedding reception, family reunion, birthday celebration or corporate event, Herringbone Waikiki is the premier destination to hold your next gathering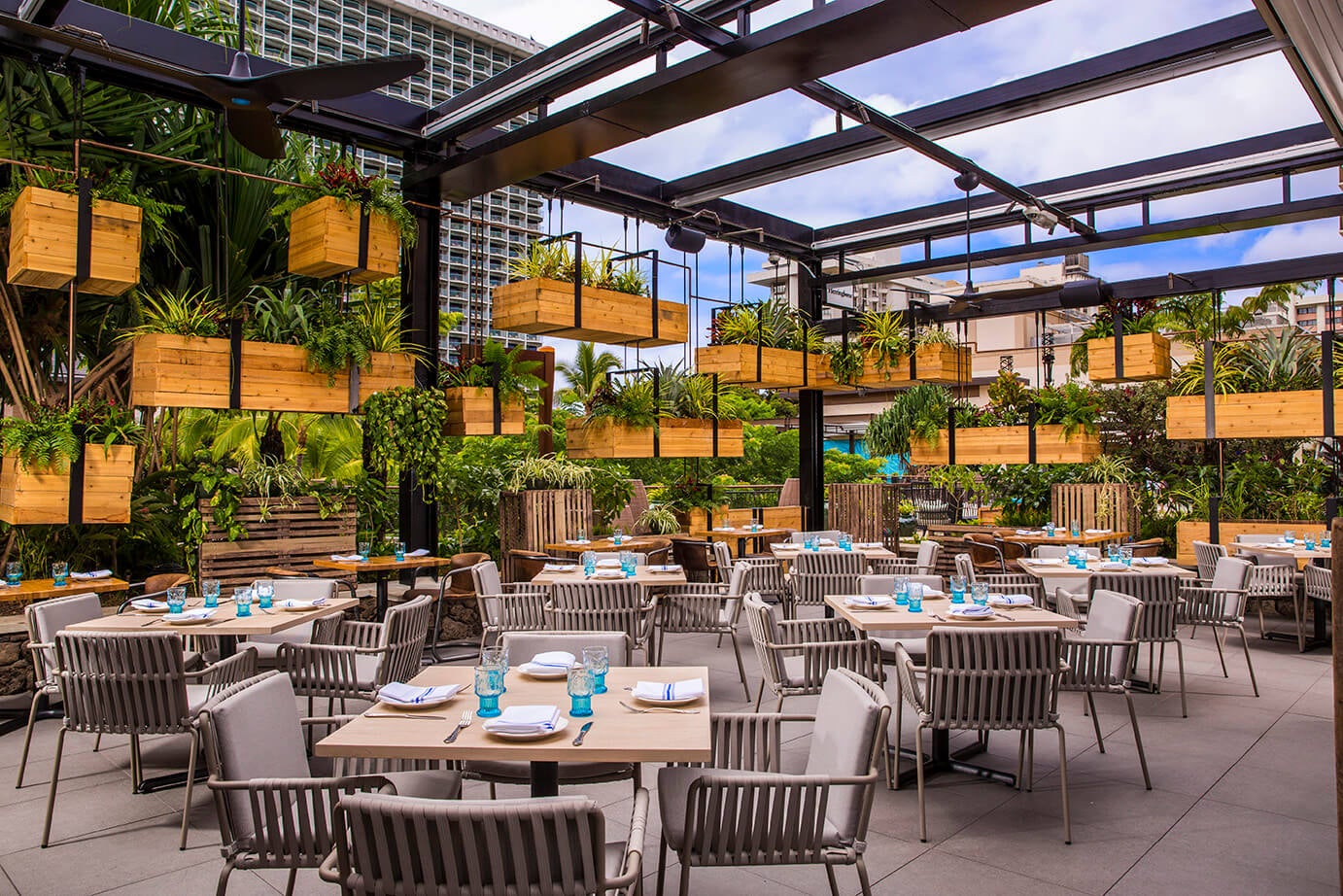 350 YARDS FROM THE PACIFIC OCEAN
Garden Lanai
Herringbone features multiple options to suit your group's unique needs. Choose from the outdoor Garden Lanai with covered and open-air options, the Nautical Lounge surrounded by lobster traps and authentic Thai skiffs, or the Main Dining Room accented with Herringbone's signature "Living Wall." Customized food and drink menus are available to match any occasion.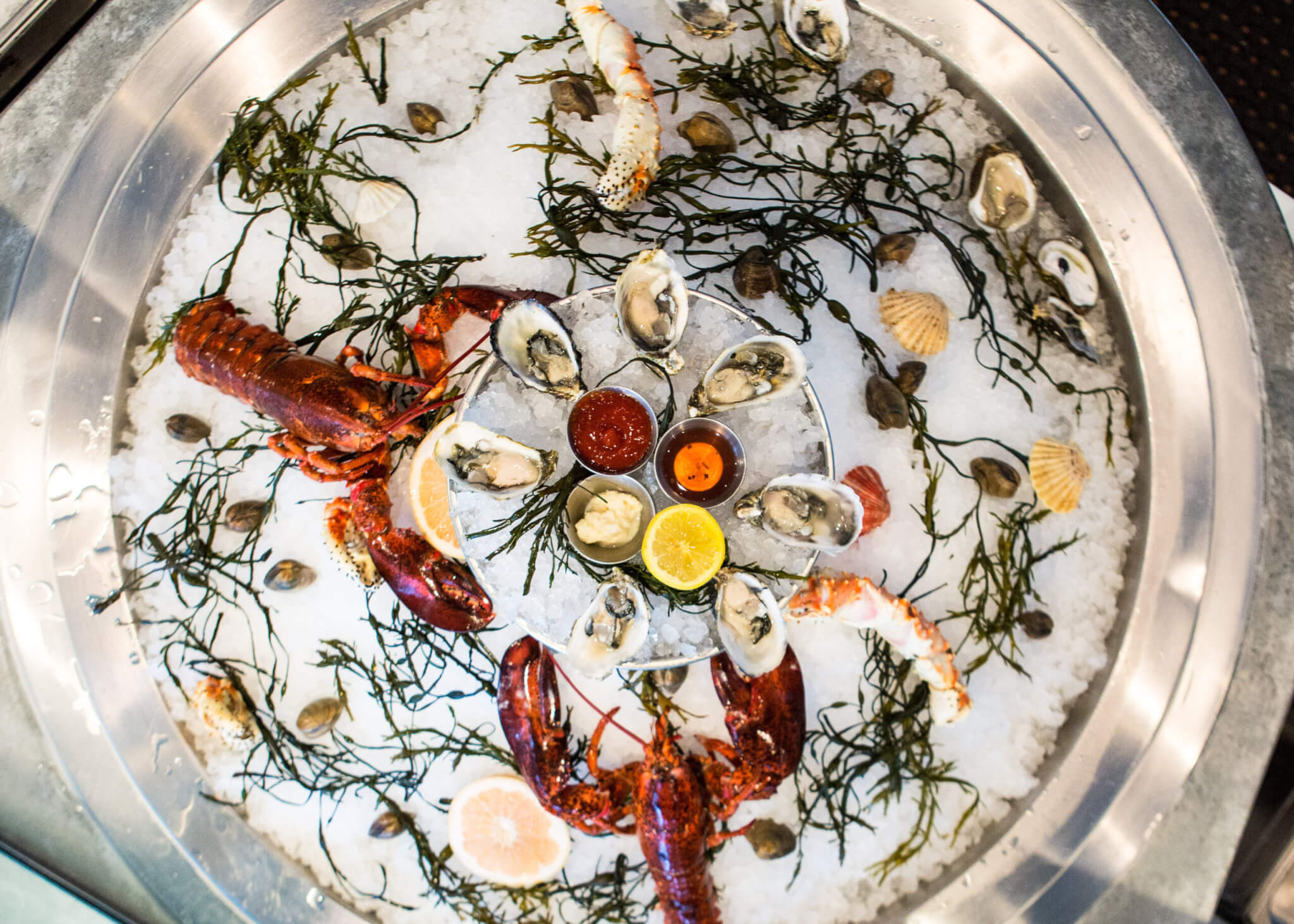 BACHELORETTE, BIRTHDAY PARTIES AND MORE
Plan your event
Add a touch of whimsy to your upcoming event by inviting guests to experience an intimate ocean-to-table culinary excursion just steps away from the iconic Waikiki ocean side!
Sign up for the newsletter
Keep in touch! Sign up for Herringbone's newsletter to stay in the know about upcoming promotions, specials, events, and more.