Beauty & Essex
Beauty & Essex
Lower East Side

As a member of Tao Group Hospitality Rewards, you can unlock valuable benefits and access unique experiences, all while earning rewards for every dollar you spend with us. Learn More.

CHEF CHRIS SANTOS & TAO GROUP HOSPITALITY PRESENT
BEAUTY &
ESSEX
Beauty & Essex has an innovative design that starts in the restaurant's entrance, a well­curated modern day pawn shop replete with a saxophone, boom­box, quirky artifacts, vintage treasures and an eclectic array of "one­off" pieces of jewelry. Continuing past the pawn shop, guests encounter a grand, circular staircase wrapped around a two-­story custom chandelier, but only the adventurous will discover all that Beauty & Essex has to offer. With four distinct dining rooms (one private), two bars, a lounge and a women's bathroom complete with a salon including a luxurious sofa and antique perfume bottles. The cuisine, much like the design, is intended to set a new course. Chef Chris Santos was one of the pioneers of the small, share plate dining trend that has swept the nation, and with the Beauty & Essex menu, he once again has created waves on the food scene.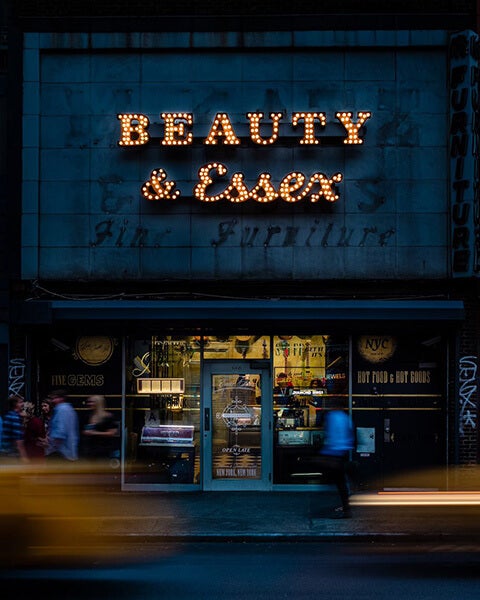 Upon entering, you'll step through Beauty & Essex's Pawn Shop, where you'll find an eclectic collection of vintage jewelry, custom musical instruments, one-of-a-kind art, and plenty of other treasures curated by GoldGirl, Lauren Kaminsky. Everything in the shop is available for purchase…except for Biggie, don't even ask.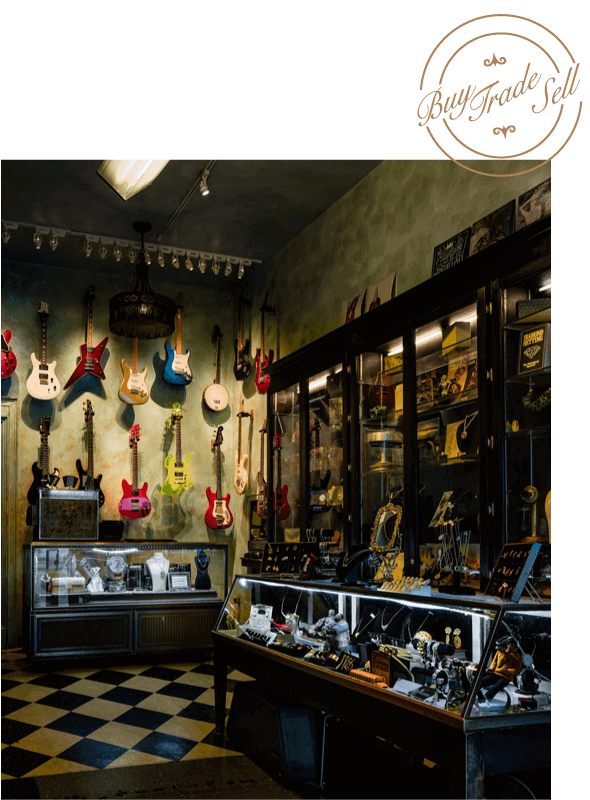 Featured Branded Locations
Join the Newsletter
By signing up, you agree to the Terms of Use, and that Tao Group Hospitality may send you marketing emails and understand that we may use your information in accordance with our Privacy Policy.