Liquid Pool Lounge - Las Vegas
Closed for the Season
Liquid Pool Lounge
"Intimate and upscale is the name of the pool game."
-Las Vegas Magazine
Liquid is 21+ adult al fresco hideaway, offering poolside pampering and premier party experience with luxurious dipping pools, refreshing cocktails, and delicious food offerings. Upon arrival, guests can sink into one of Liquid's eight secluded cabanas or can opt to relax on one of the day beds that line the 1,200 square foot main pool and provide a more integrated experience. The entire 16,000 square foot dayclub boasts a luxurious adult experience in a modern Vegas retreat.
We are pleased to welcome our loyal dedicated staff back to work and serve our supportive local community once again.
We have prepared extensively under guidance from public health experts to develop a plan that will allow us to welcome you back safely. Our safety plan puts your health and safety at the center of all we do. It is a comprehensive, multi-layered approach. We have moved to a paperless menu system via a scannable QR code from your phone, tables spaciously separated practicing social distancing and a rigorous cleaning plan will also be implemented.
Reservations are recommended due to the limited capacity. We look forward to welcoming you back with open arms…..just no hugs for now.
To view further details of the Safety Plan, please click here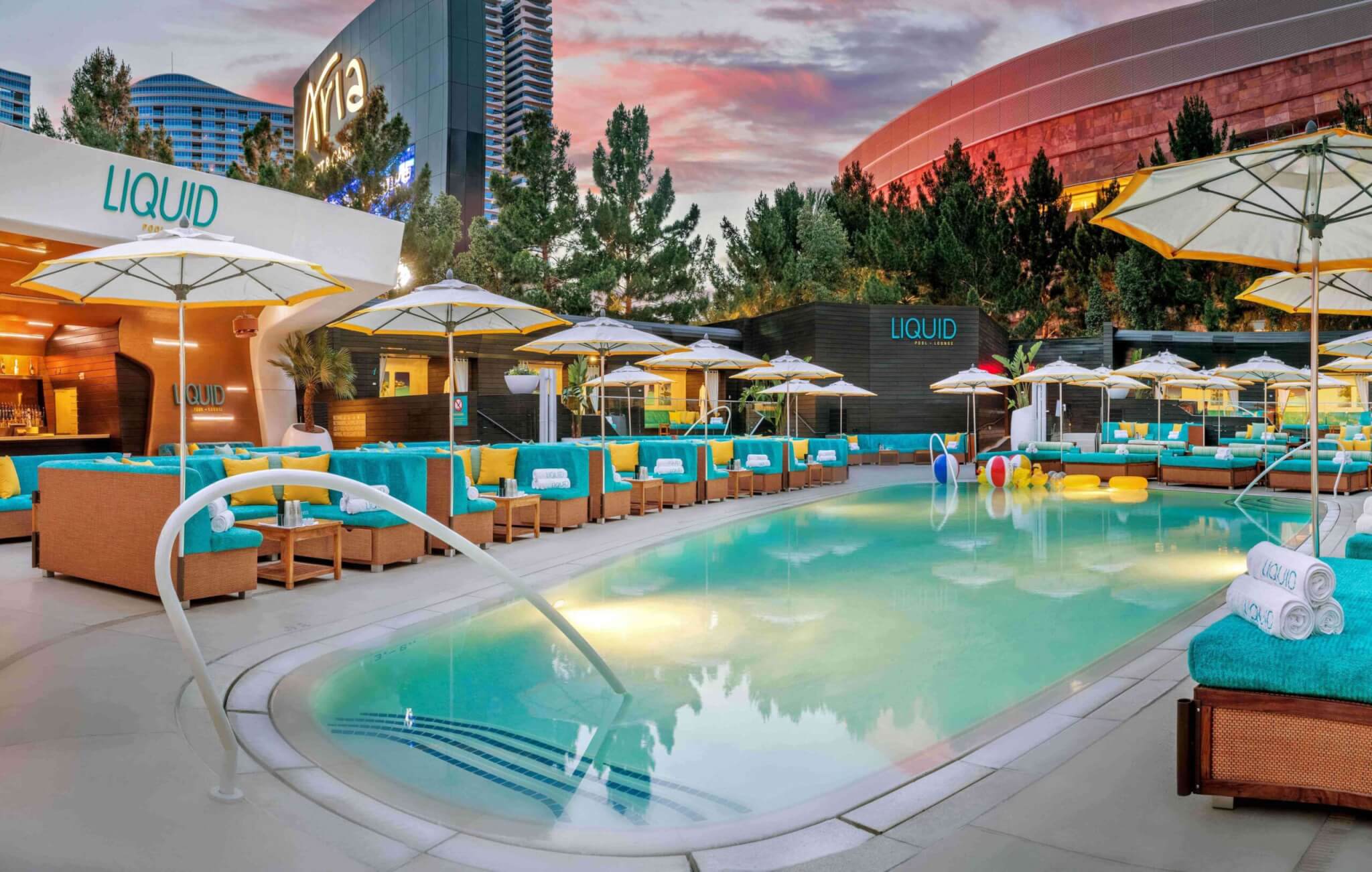 VIP pool service
Liquid features high-tech amenities and eight cabanas, offering prime seclusion within the already exclusive setting. Multiple bars and a mouth-watering menu complement personalized cabana and daybed services, which provide the perfect summertime refuge.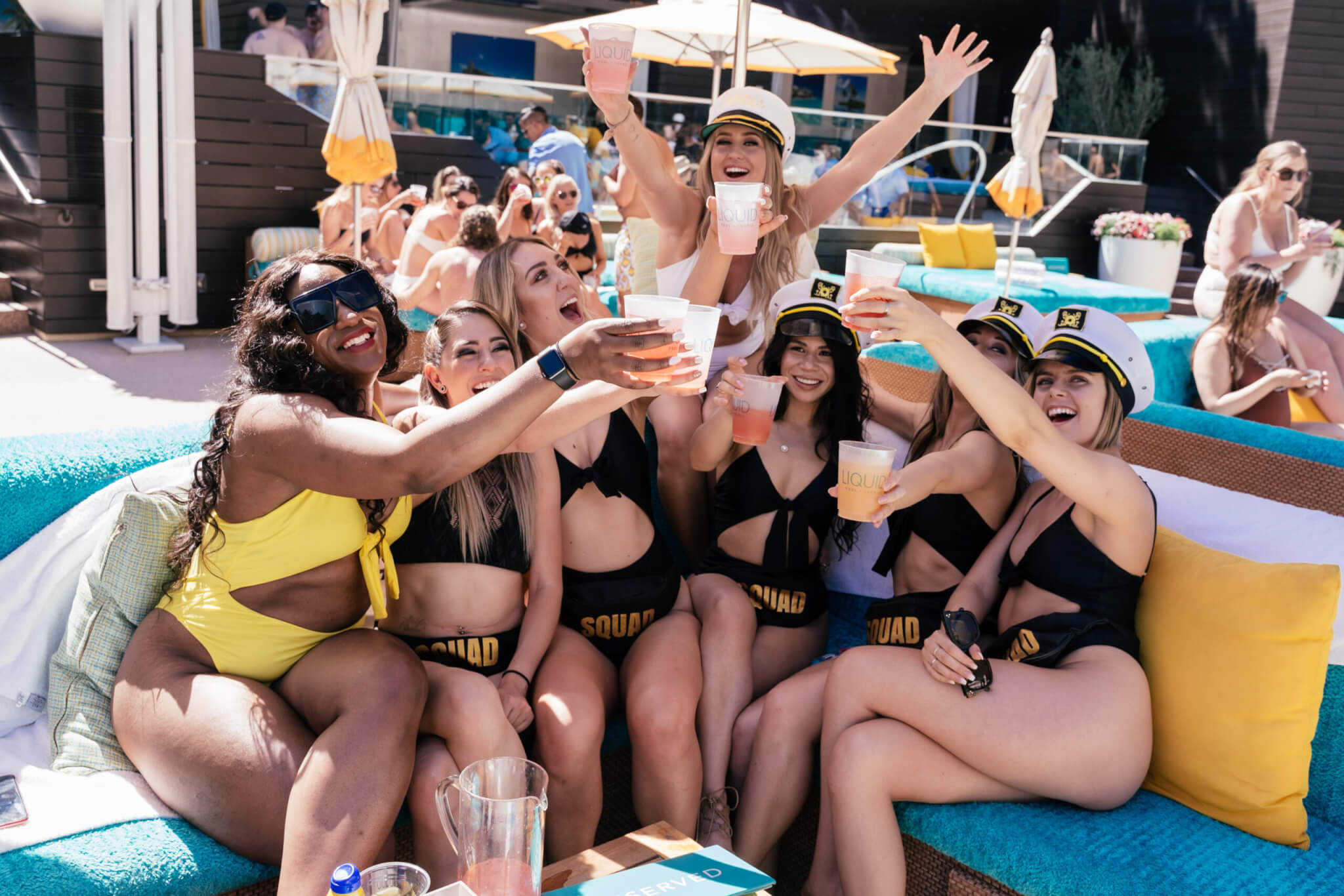 BACHELORETTE, BIRTHDAY PARTIES AND MORE
Plan your event
For groups of any size, Liquid offers the perfect environment for those looking to entertain in a venue defined by its distinctive contemporary ambiance and ultra-VIP service.
Sign Up for Our Newsletter!
Keep in touch! Sign up for Liquid Pool's newsletter to stay in the know about upcoming promotions, specials, events, and more.