Egghead Catering

Breakfast / Lunch Catering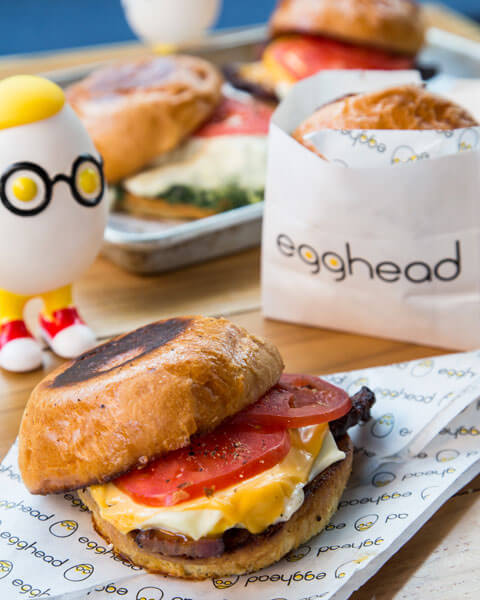 Egghead Catering
Have Egghead, Tao Group Hospitality's delicious breakfast sandwich concept, cater to your next client meeting or office breakfast (Friday hangover breakfasts welcome)!
Available anywhere in Manhattan, Egghead's catering services range from small drop-offs to large corporate events. Our egg-cellent sandwiches, made on a freshly baked potato brioche bun, are sure to impress you and your guests!
A 24 hours notice required for all catering orders. A 12% delivery charge is automatically added to every order. This charge is used to offset the administrative costs associated with your catering order. It is not a gratuity and will not be distributed as gratuities to the employees who deliver your food.