Hakkasan Grid Wins Coveted Muse Award
October 2, 2020
We are honored to announce the Hakkasan Grid has won the Platinum Award under the Experiential and Immersive Category, at the Muse Awards. The Muse Creative Awards is an international competition for creative professionals who inspire others to greater heights with their concept ideas or designs.
The Hakkasan Grid is a multimillion-dollar, custom-built kinetic light installation that sets the benchmark for luxury nightlife throughout the world and breaks down silos between entertainment, art, and technology. It is an immersive dancing ceiling that enhances the venue's previous design and transforms the show experience for the club's audiences. The Hakkasan Grid is the largest permanent kinetic light installation in the United States.
Hakkasan Group is recognized for providing unforgettable experiences at its venues across the world. As a global hospitality leader, Hakkasan Group has raised the bar with the technology-driven and artistic transformation of its flagship Hakkasan Nightclub located at MGM Grand Hotel & Casino in Las Vegas, Nevada.
The Hakkasan Grid enhances the Hakkasan Nightclub's design and is an awe-inspiring-pièce de résistance transforming the nightclub experience. WHITEvoid GmbH was the design studio in charge of the creation and design of the Hakkasan Grid Kinetic light installation.
The Hakkasan Grid was designed with 57, 4-foot seamless and sculptural custom-made Kinetic Lights pixel-mapped LED triangles that combine to form the 30-foot showpiece, which transforms itself into infinite shapes and colors. Kinetic Lights is WHITEvoid's in-house brand that has engineered and manufactured the Hakkasan Grid. It is comprised of 169 Winch LED/Pixel system, and 57 custom pixel-mappable LED Triangles. 16 of the triangles contain mirrors. Motion was developed and its controlled by its custom KLC software solution. This software integrated with the nightclub lighting system coordinating the overall nightclub design, including the ability to track the 16 mirrors with moving lights.
Box of Wishes developed this project with all the stakeholders above and numerous third-party vendors and consultants. From the first meeting to the unveiling, Box of Wishes provided the overall project planning, budgeting, procurement specifications, technical direction, onsite project management and vendor coordination on site. It has also, led the negotiations between all the major stakeholders. Negotiations lasted 6 months. On-site project execution took place over 6 weeks, without closing the nightclub during that period.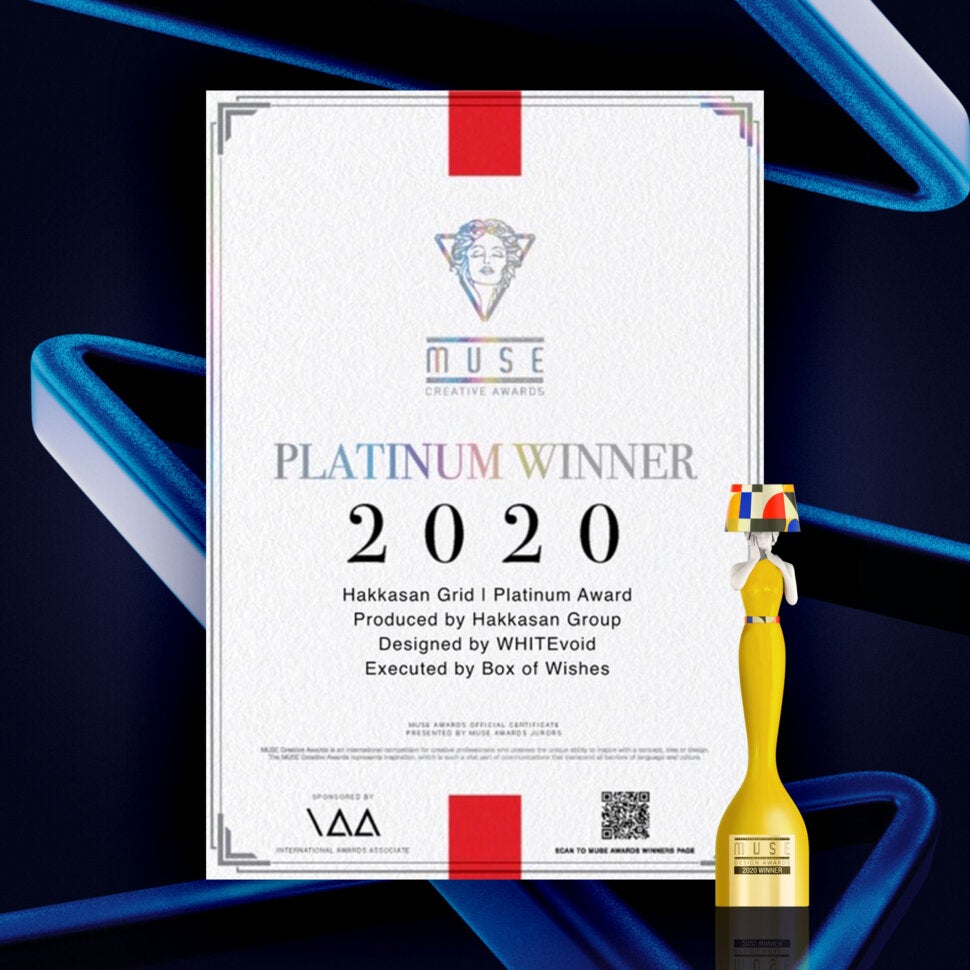 Thanks to all parties involved.
Tao Group:
Executive Vice President of Entertainment: James Algate
Director of Creative Production: Andrea Frey
Technical Director: Gerardo Gonzalez
Hakkasan Nightclub:
Light Designer/GrandMA3 Programmer: Alvaro Turino Grosso
Light Designer: Renzo Cubas
Video Designer: Cody Campbell
General Contractor:
Berkeley Research Group
Director: Jeff Gooch
​
Box of Wishes:
Project Director: Peter Thompson
Executive Producer: Lis Roncato
System Techs: Paul Marques & Chris Kortum
​
Kinetic Lights/WHITEvoid GmbH:
Art Direction Kinetics: Christopher Bauder
Layout Design: Lukasz Mroczkowski and Anna Pilarska
Berlin Project Coordination and Logistics: Nuran Aykurt and Roger Özcan
Kinetic Lights Software Developers/Motion Designers: Corey Schneider and Daniel Dalfovo
Lead Engineer: Johannes Langbein
Engineering Team: Phil Helldorfer, Dominik Jaskulski, Stratos Bichakis, Markus Borrmann, Laurent Cattellat
Technical Managers: Roger Peuker, Florian Fink and Marc Liebold
Kinetic Lights Technicians: Kenneth Danielson, Francesco Previtali, Victor Zubah
Kinetic Lights Service Director: Robert Tylko
Super Structure Fabrication:
Ossis Iron Works
VP and Project Manager: Facundo "Sebastian" Ayala
Drafting for Super Structure: Edwin Gaza
Rigging:
Alpine Rigging
Principal: Brent Armstrong
Project Manager: John Franklin
Lighting and Low Voltage Electrical:
RAD Services
Structural Engineering:
Lochsa Engineering
Lead Engineer: Mohan Chippada
Architectural Consulting:
JCJ Architecture
Senior Associate: Mike Larson AIA, NCARB
Associate: Joseph Miller
Fire Protection Consulting: Nick Moriarty