Raw Bar
STEAK TARTARE
19
crispy shallot, harissa, toast points
HAMACHI
21
aji Amarillo mango purée, charred pineapple, basil lemongrass oil
SHRIMP COCKTAIL
25
charred jalapeño cocktail, lemon
OYSTERS
28/54
chef's choice 1/2 dozen/ dozen
PEARLS OF THE SEA
105
dozen oysters, 6 shrimp cocktail, 1 lb lobster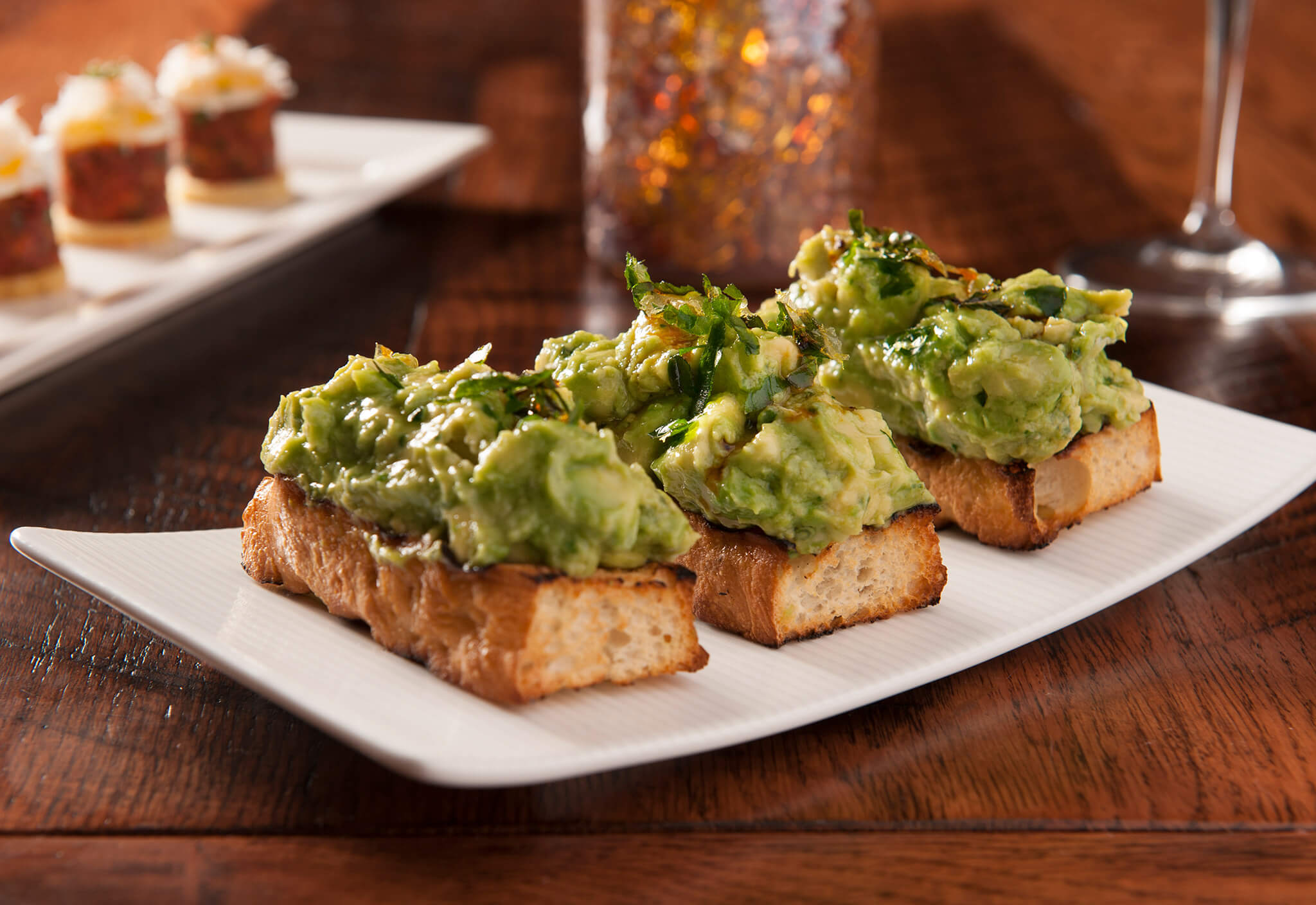 Small Plates
WARM CLARK STREET BAKERY DEMI-BAGUETTE
9
roasted garlic-chive butter
AVOCADO TOAST
14
lemon, espelette
KALE & APPLE SALAD
17
apple cider vinaigrette, pancetta, candied pecans, shaved goat cheese
CRISPY BURRATA
19
oven-roasted tomato, smoked eggplant, fresh herbs
MARGHERITA PAN PIZZA
19
house made focaccia, fresh mozzarella, san marzano tomato sauce, fresno chili sauce +fennel salami 6
CHILAQUILES
19
pulled slow roasted chicken, salsa verde, lime crema, + Daring 'chicken' substitute 6
'CHICKEN' AREPAS
19
Daring plant-based 'chicken', avocado purée, pickled jalapeño, cilantro
GRILLED CHEESE, SMOKED BACON & TOMATO SOUP DUMPLINGS
21
TUNA POKE WONTON TACOS*
21
cilantro, radish, wasabi kewpie
LITTLE FRENCH DIPS
21
horseradish aioli, gruyere, au jus
CRISPY THAI STYLE SHRIMP
27
carrot cucumber slaw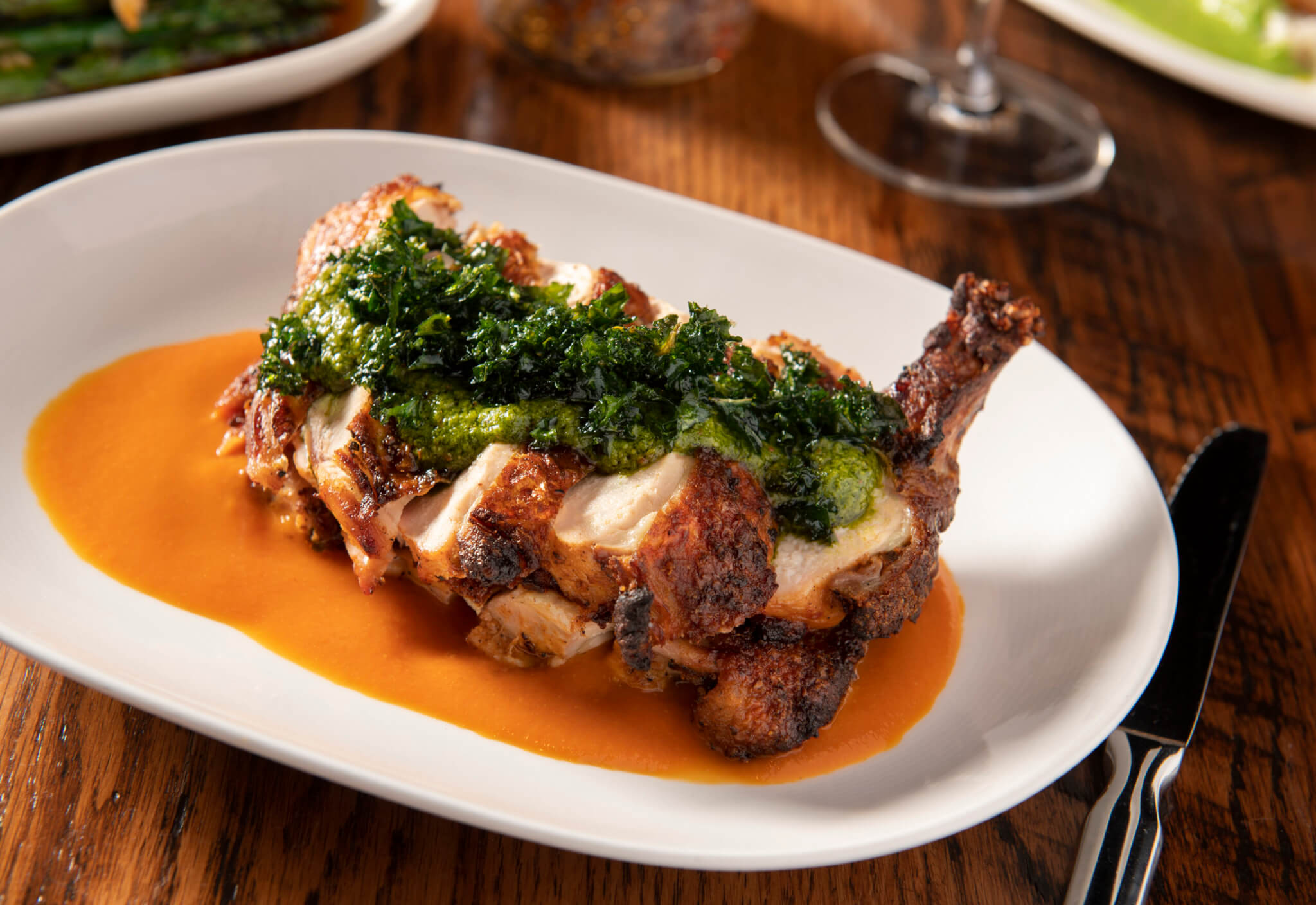 Large Plates
ROASTED CAULIFLOWER BOLOGNESE
24
fettuccine, braised mushrooms, san marzano tomato sauce
OVEN BRAISED CHICKEN MEATBALLS
26
whipped ricotta, wild mushroom, truffle
MEXICAN STREET CORN RAVIOLI
26
roasted poblano crème, cotija, jalapeño, cilantro, lime butter
THAI BBQ MUSHROOM
26
oyster, shiitake, crispy rice cake, broccolini slaw
QUINOA BOWL
27
grilled shrimp, roasted carrot, avocado, sesame marinated cucumbers
HALF ROASTED CHICKEN
33
spiced carrot purée, crispy kale, charred green onion chimichurri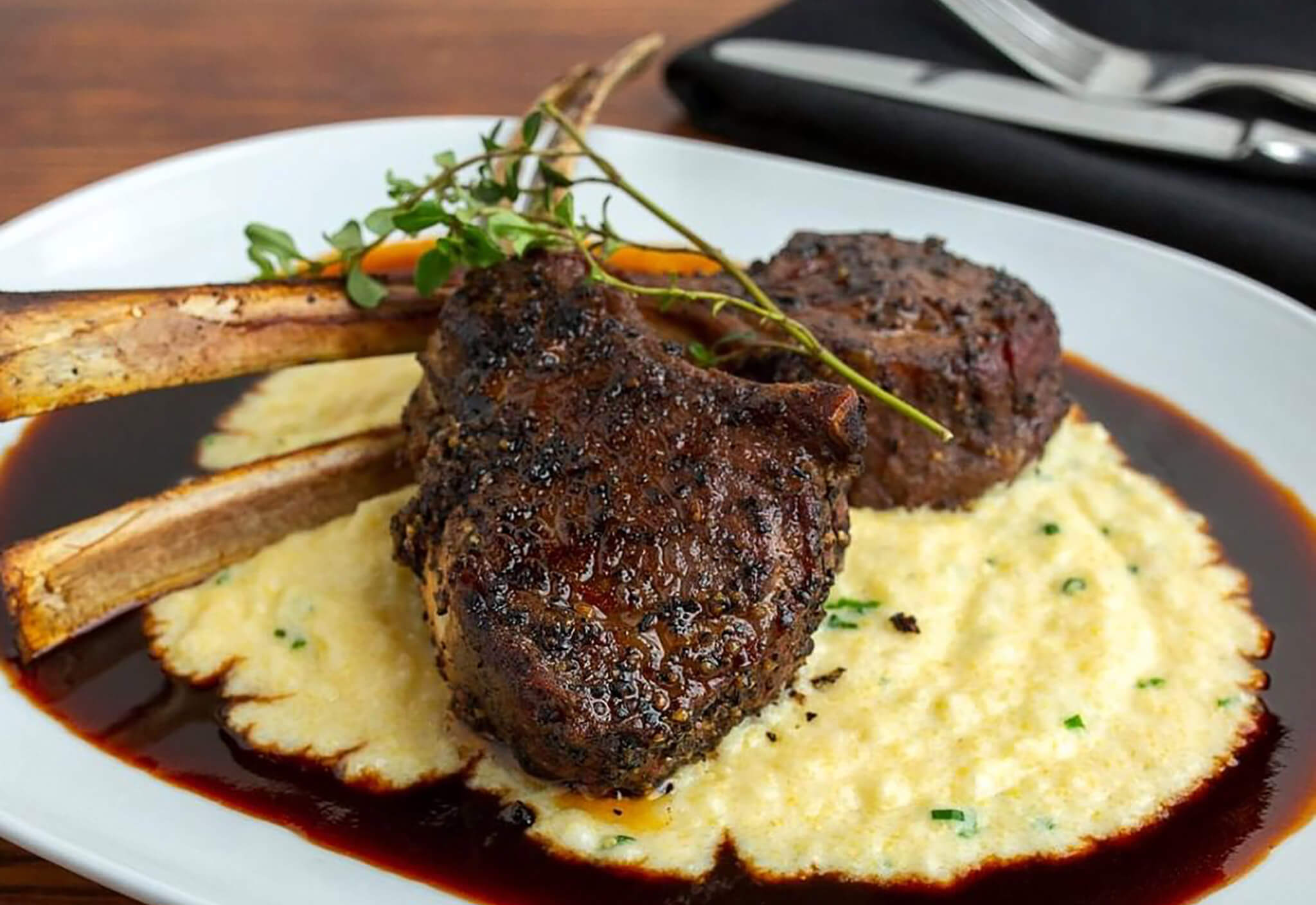 Seafood & Prime Meats
Steaks served with Beauty & Essex signature sauces creamy spinach & roasted garlic-bacon
ROASTED SALMON
36
roasted fennel, butternut squash purée, kumquat gastrique
BUTTER BASTED SCALLOPS
38
shrimp and saffron rice, peri peri sauce, crispy inguiça
GRLLED BRANZINO
52
crispy chili oil, kohlrabi salad, pickled ginger
GRILLED DOUBLE CUT LAMB CHOPS
60
creamy polenta, port wine glaze
CLASSIC THICK CUT FILET
65
24 OZ. BONE-IN RIBEYE
95
35 day dry aged
Accessories
TOGARASHI FRIES
12
yuzu aioli
SEARED BRUSSELS SPROUTS
14
creamy lemon dressing, pickled red onion, garlic croutons, pecorino
Pan Roasted Asparagus & Mushrooms
15
truffle, shallot, herbs
MAC & CHEESE
17
two year aged cheddar, chives, crispy buttered panko + bbq braised short rib 10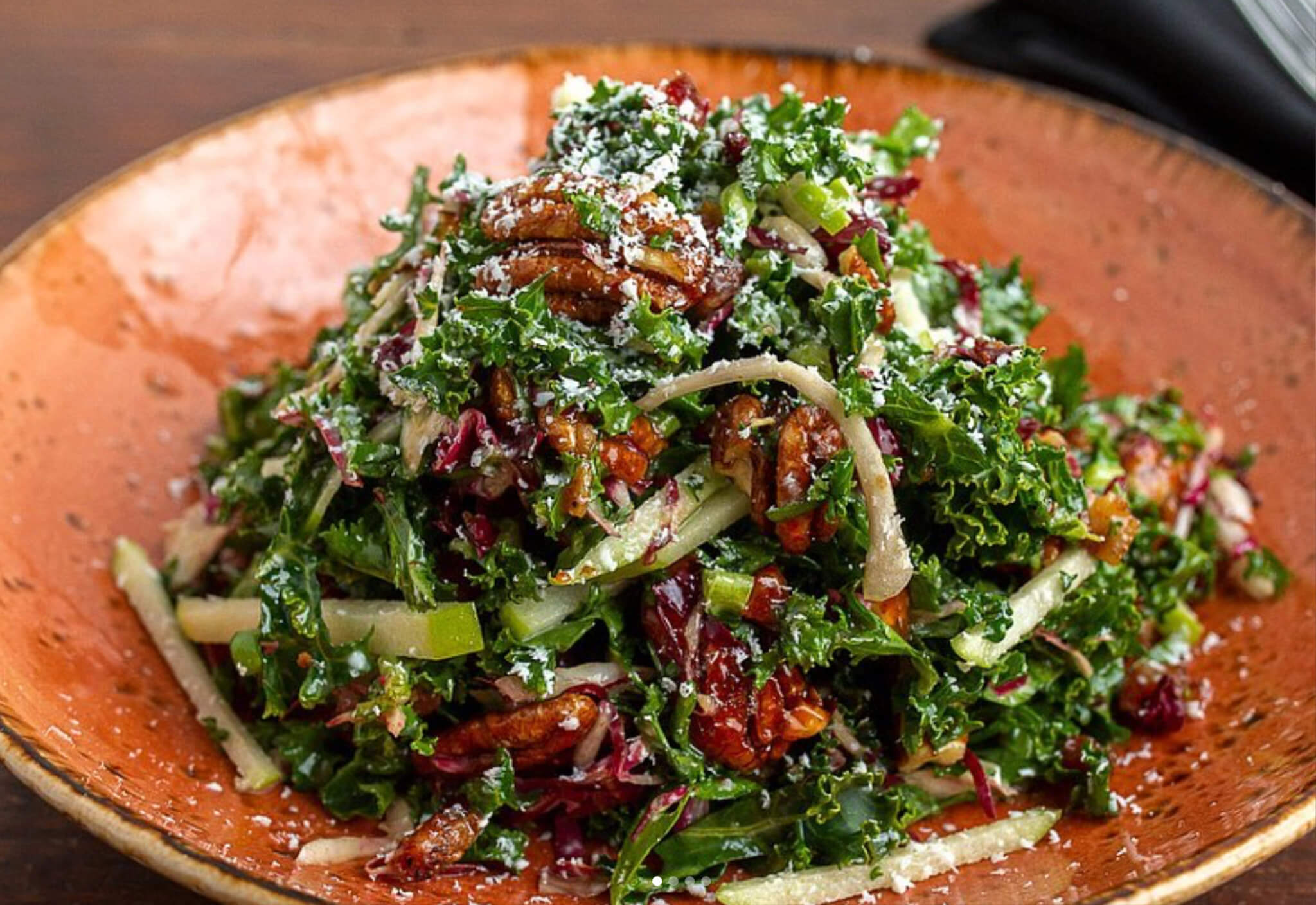 Small Plates
KALE SALAD
17
apple cider vinaigrette, candied pecans
'CHICKEN' AREPAS
19
daring plant-based 'chicken', avocado purée, pickled jalapeño, cilantro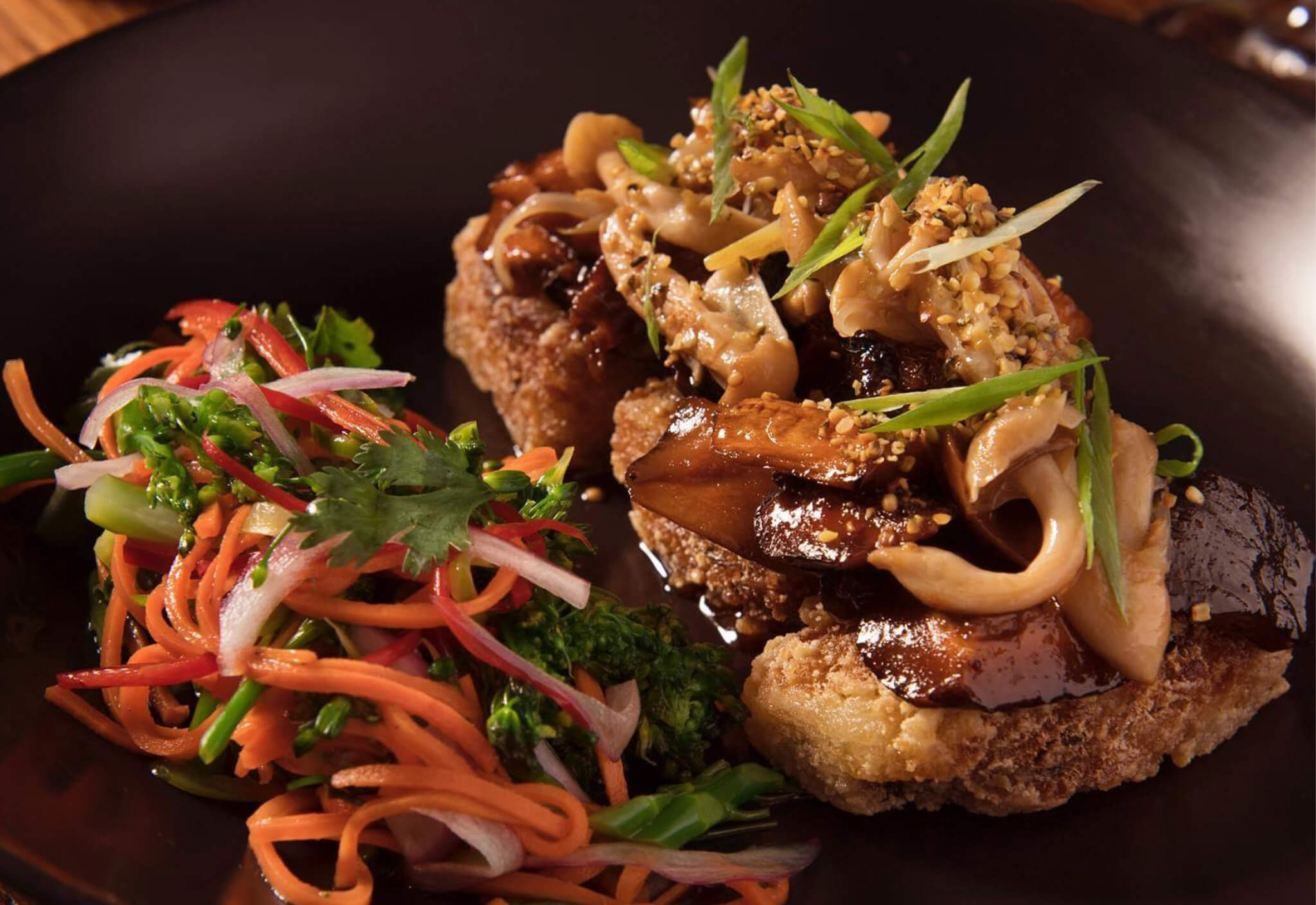 Large Plates
ROASTED CAULIFLOWER BOLOGNESE
24
rigatoni, braised mushrooms san marzano tomato sauce
VEGETABLE MEATBALLS
24
marinara sauce, cashew ricotta, basil
THAI BBQ MUSHROOM
26
oyster, shiitake, crispy rice cake, broccolini slaw
QUINOA BOWL
27
daring chicken, roasted carrot, avocado sesame, marinated cucumbers
Accessories
TOGARASHI FRIES
12
yuzu sauce
Desserts
SELECTION OF SORBETS
10
housemade daily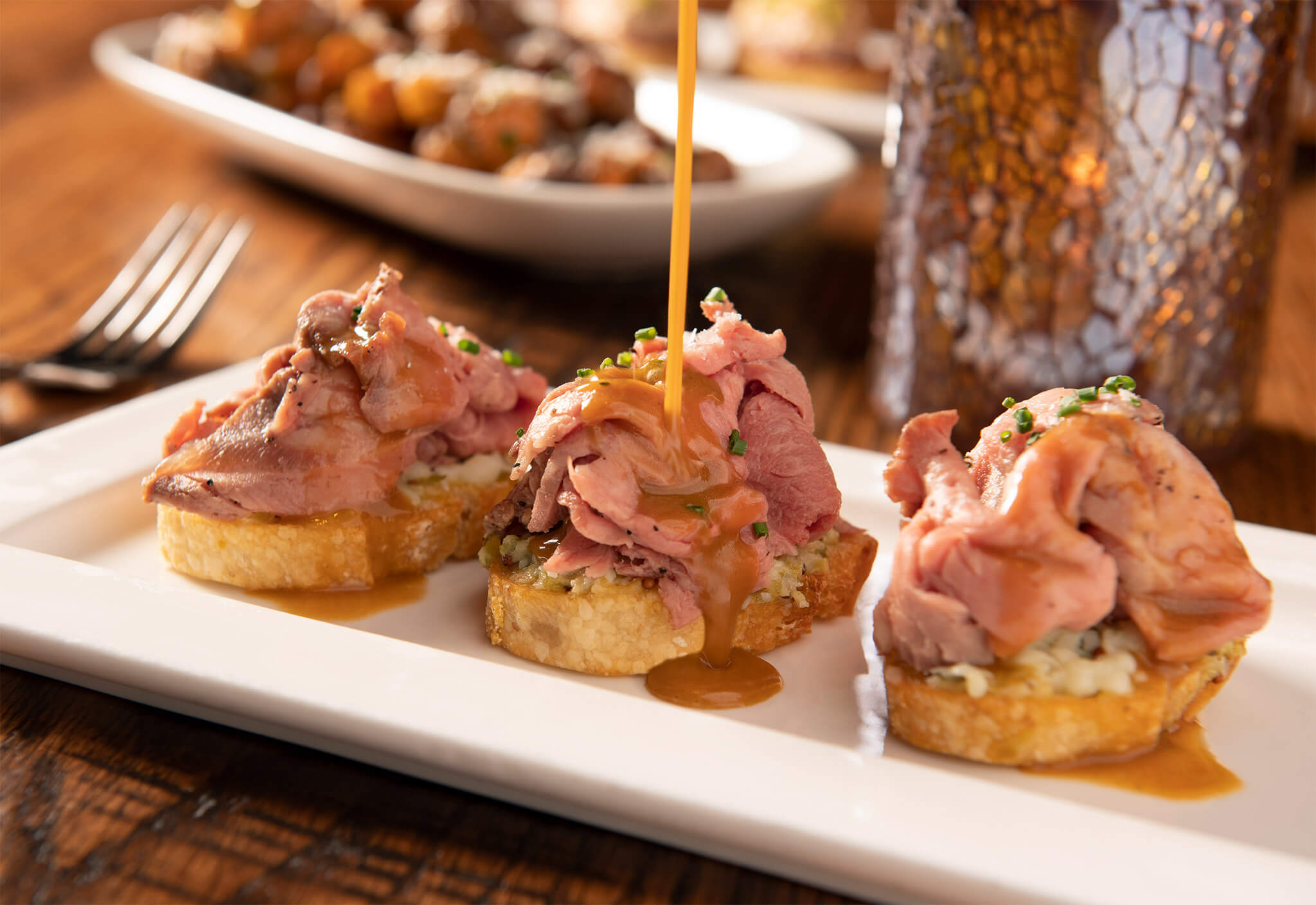 Small Plates
SHRIMP COCKTAIL*
25
charred jalapeño cocktail, lemon
OYSTERS*
28/54
chef's choice half dozen/ dozen
PEARLS OF THE SEA*
105
dozen oysters, 8 shrimp cocktail, 1 lb lobster
KALE & APPLE SALAD
17
apple cider vinaigrette, pancetta candied pecans, shaved goat cheese
AVOCADO TOAST
14
lemon, espelette
BURRATA
19
oven roasted tomato, smoked eggplant, fresh herbs
CHILEQUILES
19
pulled slow roasted chicken, salsa verde, lime crema + daring 'chicken' substitute 6
LITTLE FRENCH DIPS
21
horseradish aioli, gruyere, au jus
CRISPY THAI SHRIMP
27
carrot cucumber slaw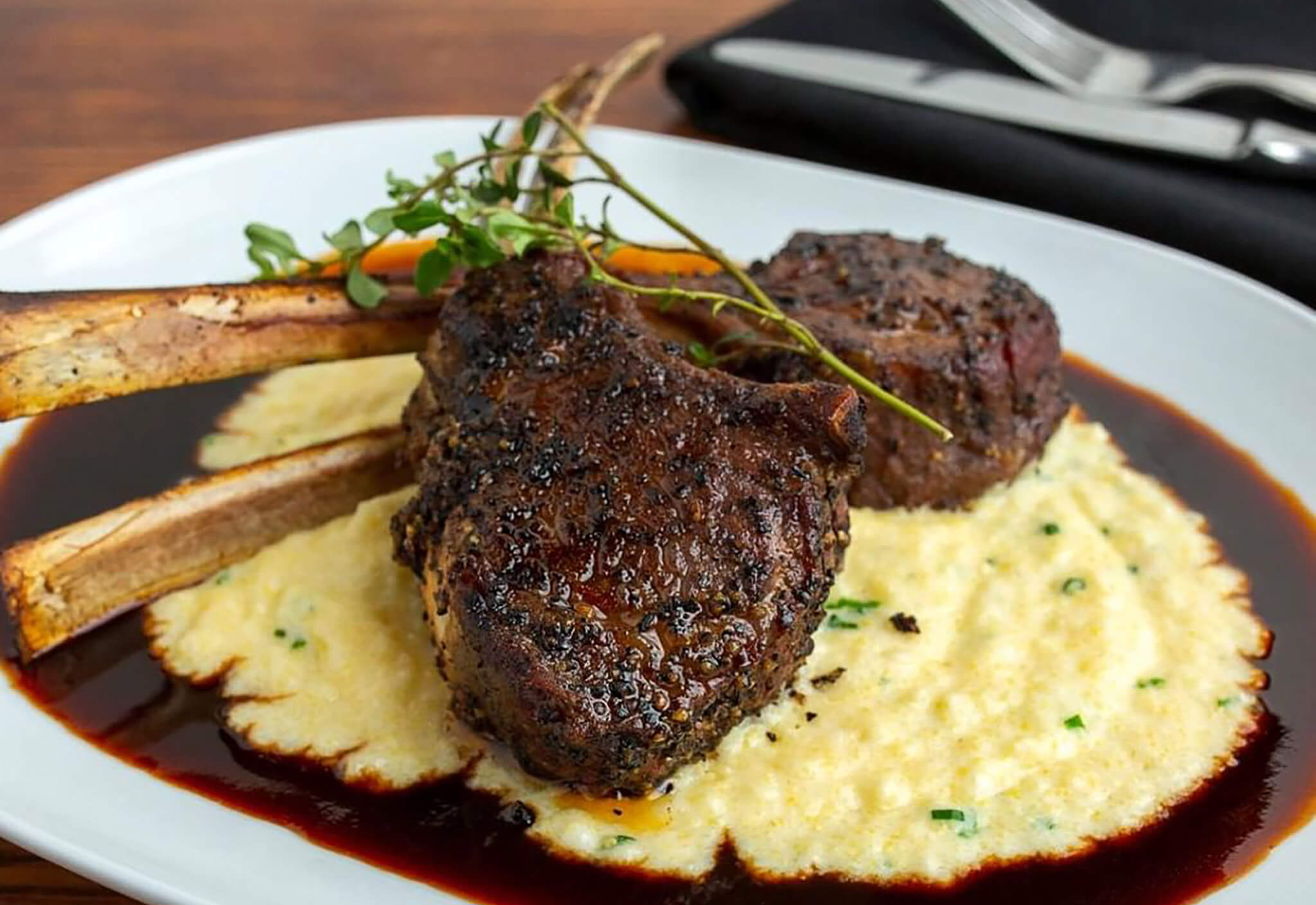 Prime Meats
steaks served with Beauty & Essex signature sauce roasted garlic-bacon
GRILLED DOUBLE CUT LAMB CHOPS
60
creamy polenta, port wine glaze
CLASSIC THICK CUT FILET
65
24 oz. BONE-IN RIBEYE
95
35 day dry aged
Large Plates
VEGETABLE MEATBALLS
24
san marzano tomatoes, cashew ricotta, basil
THAI BBQ MUSHROOM
26
oyster, shiitake, crispy rice cake, broccolini slaw
QUINOA BOWL
27
grilled shrimp, roasted carrot, avocado, sesame marinated cucumbers
HALF ROASTED CHICKEN
33
spiced carrot purée, crispy kale, charred green onion chimichurri
Roasted Salmon
36
roasted fennel, butternut squash purée, kumquat gastrique
BUTTER BASTED SCALLOPs
38
shrimp and saffron rice, peri peri sauce, crispy linguiça
GRILLED BRANZINO
52
arugula and kohlrabi salad, pickled ginger
Accessories
TOGARASHI FRIES
12
yuzu sauce
Desserts
SELECTION OF SORBETS
10
housemade daily
WHITE CHOCOLATE POT DE CRÈME
16
strawberry compote
Pre-Show Prix Fixe Dinner $48
*Available Tuesday through Thursday 5:30pm -7pm Friday and Saturday 5pm-7pm for a minimum of 2 guests and maximum of 8 guests.
Appetizer
choose two
GRILLED CHEESE, SMOKED BACON & TOMATO SOUP DUMPLINGS
'CHICKEN' AREPAS
Daring plant-based 'chicken,' avocado purée, pickled jalapeño, cilantro
Main
choose two
Half Roasted Chicken
spiced carrot purée, crispy kale, charred green onion chimichurri
THAI BBQ MUSHROOM
oyster, shiitake, crispy rice cake, broccolini slaw
RICOTTA CAVATELLI
vodka sauce, cream, fresno, pecorino
Accessory
chose one
BROCCOLINI
chili, parmesan, garlic
PATATAS BRAVAS
guajillo aioli, pecorino, chives
Dessert
POT DE CRÈME
"mexican hot chocolate"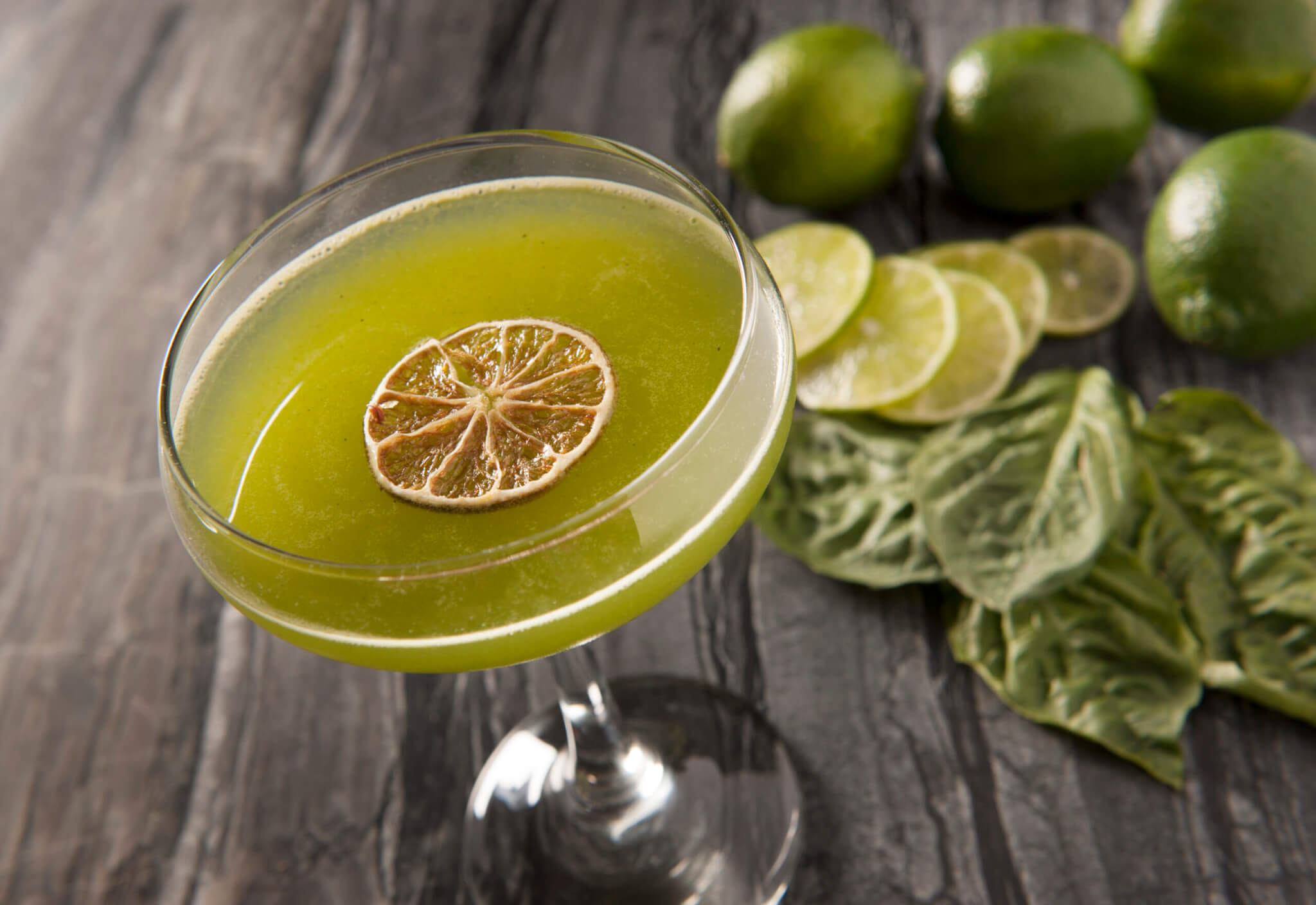 Specialty
GREEN WITH ENVY
20
Ketel One Botanicals Cucumber Mint Vodka, St. Germain Liqueur, Cilantro & Jalapeño Nectar, Cold Pressed Lime Juice
WATERMELON MINT LEMONADE
22
Haku Vodka, Cold Pressed Watermelon & Lemon Juice, Essential Mint Oil
EMERALD GIMLET
19
Belvedere Vodka, Basil, Lemon Nectar, Cold Pressed Lime Juice
BEAUTY ELIXIR
21
Botanist Gin, Rosé Sparkling Wine, Cucumber, Strawberry
THE FLYING DUTCHMAN
19
New Amsterdam Vodka, Red Bull Tropical Edition, Habanero Tincture, Cold Pressed Lime Juice, Ginger
O.D.B. "OLD DIRTY BRAMBLE"
20
Herradura Blanco Tequila, Blackberries, Honey, Ginger, Cold Pressed Lemon Juice
THE WOODSMAN
21
Old Forester Bourbon, Allspice Maple Syrup, Muddled Pears, Cold Pressed Lemon Juice
EARL THE PEARL
19
Absolut Elyx Vodka, Earl Grey Tea, Cold Pressed Lemon Juice, Essential Mint Oil, Organic Agave
SPICY CRUSH
22
Patrón Tequila, Madre Mezcal, Giffard Fraise des Bois Liqueur, Chillis Strawberries, Cold Pressed Lemon Juice
BUBBLES & BERRIES
25
Chandon sparkling wine, Grey Goose Vodka, St. Germain Liqueur, Muddled strawberries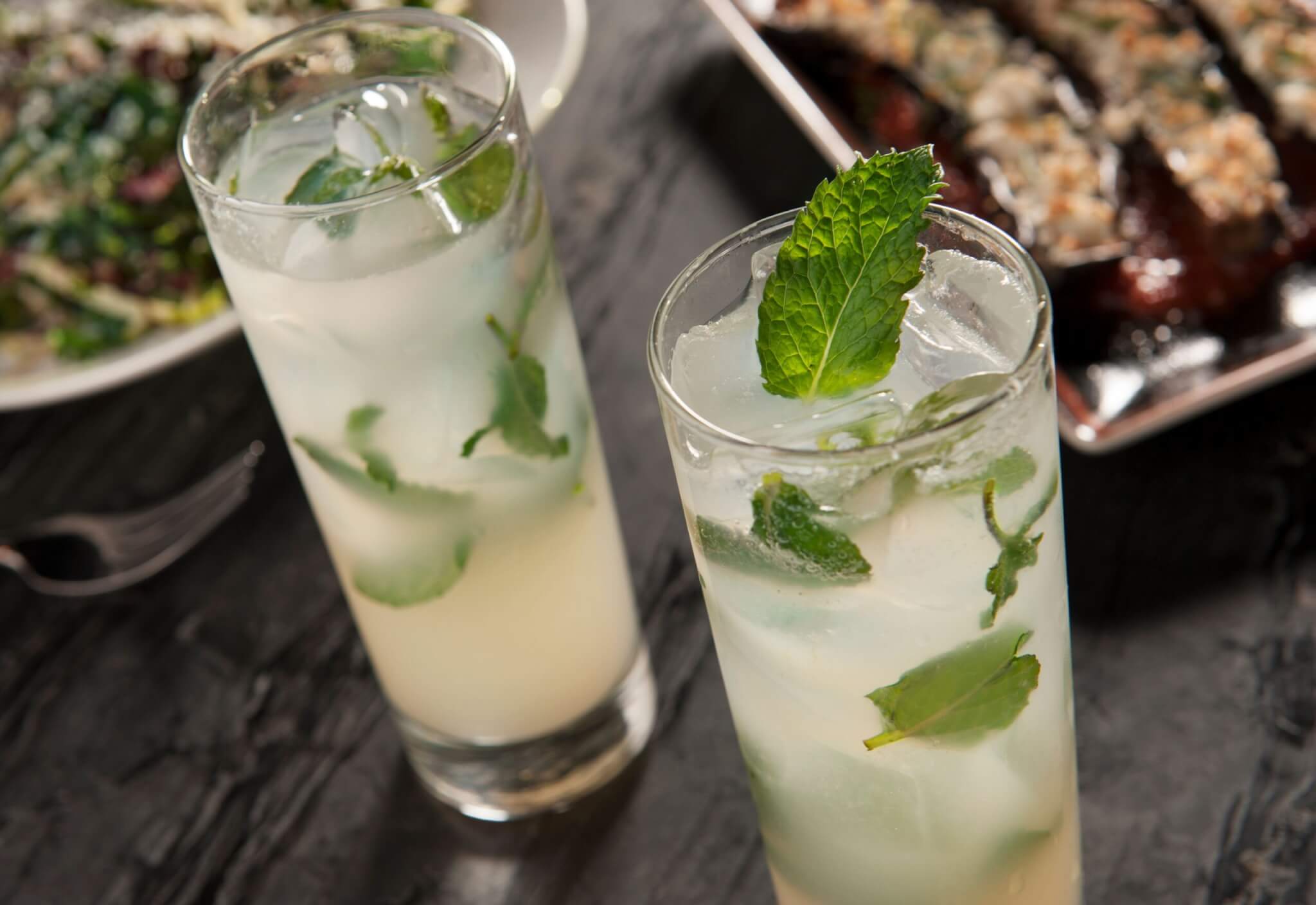 Virgin
MINT LEMONADE
10
Lemon, Mint, Club Soda
RUBY ICED TEA
10
Red Currant Tea, Lemon Juice, Mint
GARNET GIMLET
10
Strawberry, Basil, Lemon Nectar, Fresh Lime Juice, Ginger Ale
PLATINUM PEACOCK
10
Cucumber, Pear, Pineapple, Mint
STRAWBERRY RHODE
12
Kin High Rhode, Strawberry, Elderflower, Lemon, Soda Water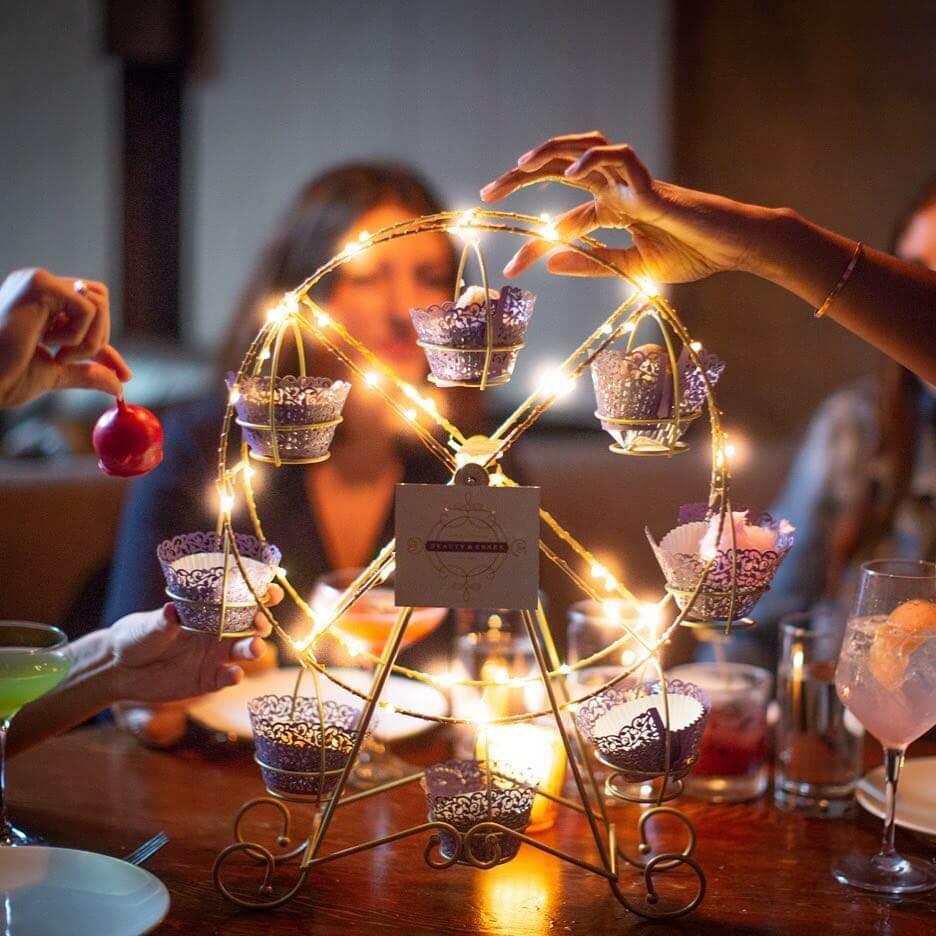 Desserts
HOUSEMADE COOKIE
4 each
crispy dark chocolate chip cookie
BOOZY MILKSHAKE SHOT
8 each
rich creamy vanilla and bourbon
SELECTION OF ICE CREAM OR SORBETS
10
housemade daily
BERRIES & CREAM
14
butter cake, farm fresh berries, chantilly
CHOCOLATE PEANUT BUTTER CAKE
16
chocolate cake, peanut butter mousse, dark chocolate sauce
WHITE CHOCOLATE POT DE CRÈME
16
strawberry compote
BEAUTY'S WONDER WHEEL
35
for two or more people, chef selection
Sparkling
SPARKLING, CHANDON, NAPA VALLEY, CALIFORNIA, NV
15
PROSECCO, GAMBINO, ITALY, NV
15
CAVA ROSÉ, CAMPO VIEJO, SPAIN, NV
17
CHAMPAGNE, MOET IMPERIAL, 'BRUT', FRANCE, NV
31
White
PINOT GRIGIO, MASI, 'MASIANCO', FRIULI, ITALY, 2020
14
RIESLING, JEAN BAPTISTE ADAM, 'LES NATURES' ALSACE, FRANCE, 2020
16
CHARDONNAY, TALBOT, 'SLEEPY HOLLOW', MONTEREY COUNTY, CALIFORNIA, 2018
17
SAUVIGNON BLANC, CLOUDY BAY, NEW ZEALAND, 2020
21
Rosé
GRENACHE, 'NOTORIOUS PINK', DOMAINE LA COLOMBETTE, LANGUEDOC-ROUSSILLON, FRANCE, 2020
15
GRENACHE & CINSAULT, WHISPERING ANGEL, PROVENCE, FRANCE, 2021
16
Red
MALBEC, TERRAZAS DE LOS ANDES, MENDOZA, ARGENTINA, 2020
15
MERLOT, ST. FRANCIS WINERY & VINEYARDS, SONOMA COUNTY, CALIFORNIA, 2018
15
PINOT NOIR, J VINEYARDS, CALIFORNIA, 2019
17
CABERNET SAUVIGNON, LOUIS M. MARTINI, NAPA VALLEY, CALIFORNIA, 2018
21