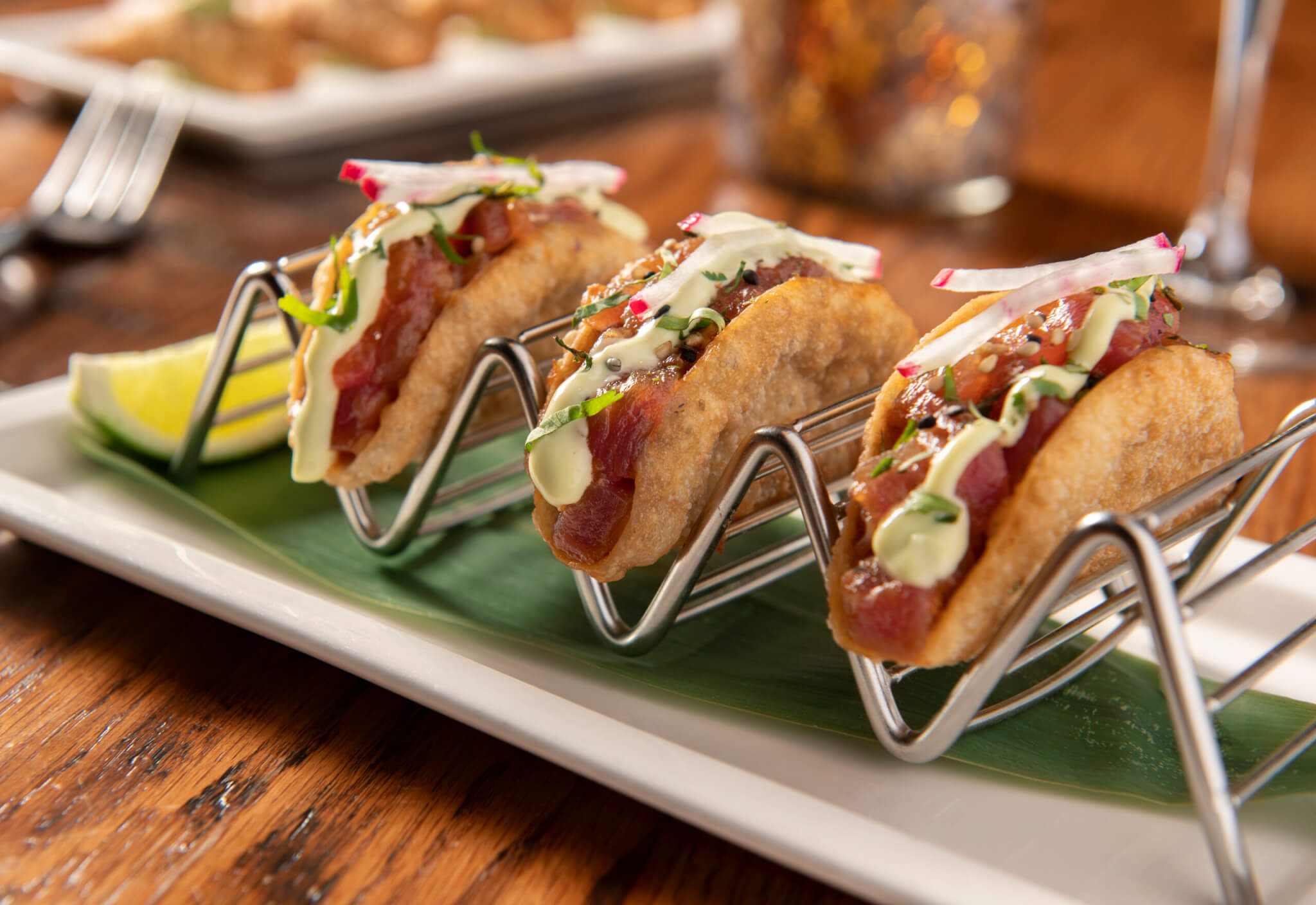 Raw Bar
SEABASS CEVICHE
17
jalapeno aguachile, sesame seaweed salad, tortilla chips  
TUNA POKE WONTON TACOS
18
cilantro, radish, wasabi kewpie
SHRIMP COCKTAIL
21
charred jalapeño cocktail, lemon
OYSTERS
21 / 38
chef's choice half dozen/ dozen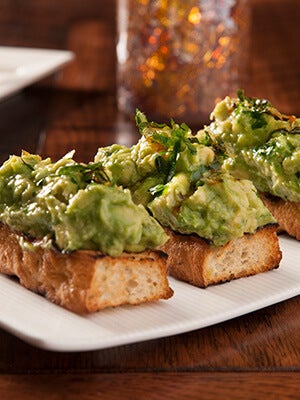 Small Plates
AVOCADO TOAST
14
lemon, espelette
GRILLED PEACH & HEIRLOOM TOMATO SALAD
16
frisée, mozzarella perlini, champagne vinegar
MARGHERITA PAN PIZZA
18
house-made focaccia, fresh mozzarella, san marzano tomato sauce 
LITTLE FRENCH DIPS
16
horseradish aioli, gruyere, au jus
KALE & APPLE SALAD
15
apple cider vinaigrette, pancetta, candied pecans, shaved goat cheese
BURRATA
19
heirloom tomatoes, apricot purée, lemon oil
GRILLED CHEESE, SMOKED BACON & TOMATO SOUP DUMPLINGS
19
CRISPY THAI STYLE SHRIMP
25
carrot cucumber slaw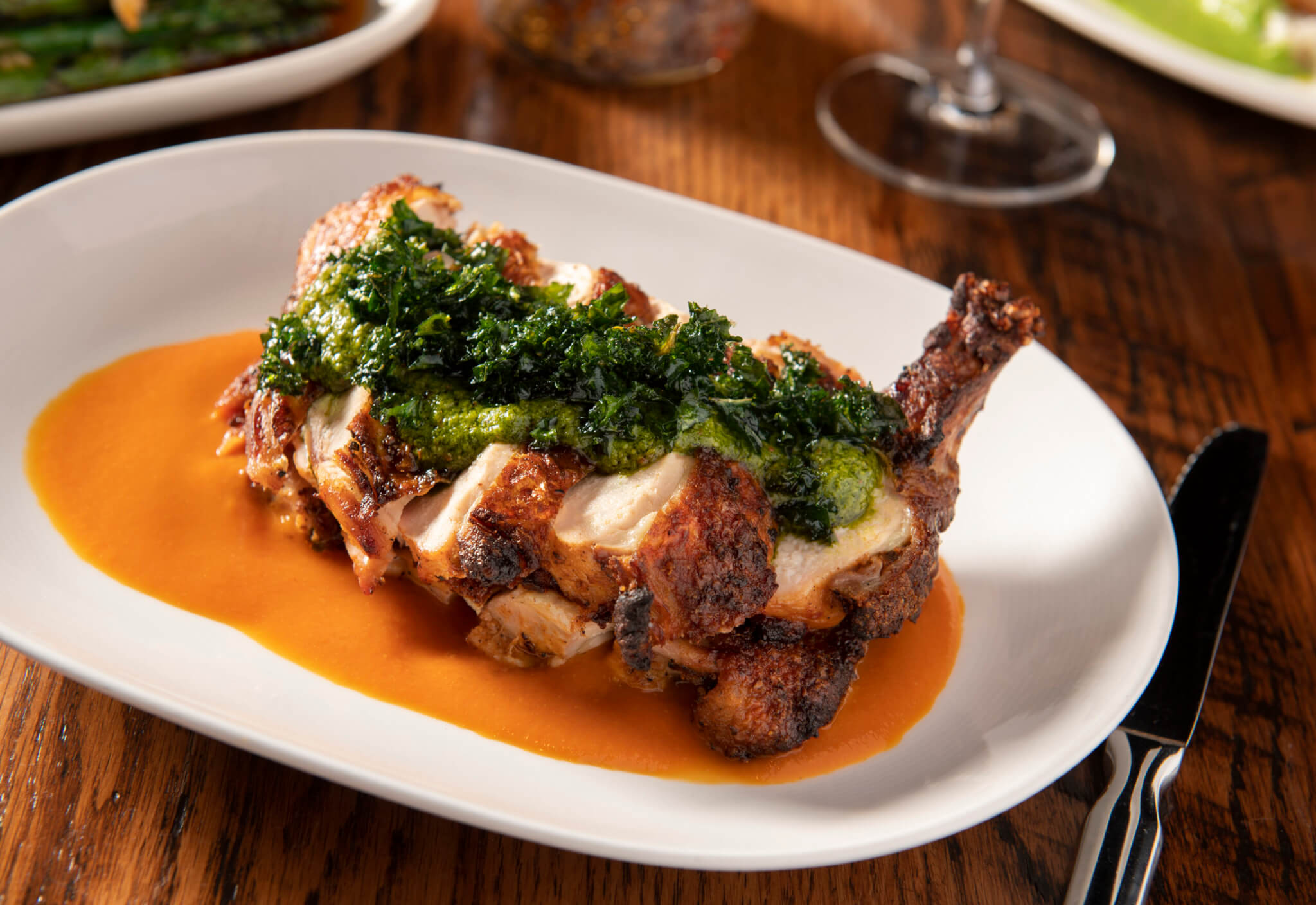 Large Plates
ROASTED CAULIFLOWER BOLOGNESE
24
house-made spinach fettuccine, mushrooms, san marzano tomato sauce
MEXICAN STREET CORN RAVIOLI
25
roasted poblano crème, cotija, jalapeño, cilantro
THAI BBQ MUSHROOM
25
oyster, shiitake, crispy rice cake, broccolini slaw
HALF ROASTED CHICKEN
31
spiced carrot purée, crispy kale, charred green onion chimichurri
GRILLED SEABASS
35
tomato vinaigrette, crispy potatoes, cranberry bean salad
SEARED SCALLOP
36
sherry glazed smoked shiitake, wild rice, romesco, orange caraway chili oil
Prime Meats
Steaks served with Beauty & Essex signature sauces creamy spinach & roasted garlic-bacon
OVEN BRAISED CHICKEN MEATBALLS
24
san marzano tomatoes, grana, honey ricotta, breadcrumbs
GRILLED DOUBLE CUT LAMB CHOPS
48
creamy polenta, port wine glaze
CLASSIC THICK CUT FILET
55
24 OZ. BONE-IN RIBEYE
78
50 day dry aged
Accessories
TOGARASHI FRIES
12
yuzu aioli
CHARRED BROCCOLINI
14
lemon, chili oil, crispy garlic
HINLAY CURRY ROASTED CARROTS
15
kabocha squash, baby turnips, maple lime yogurt, pepitas   
CACIO E PEPE MAC & CHEESE
18
orecchiette, speck, peas, garlic panko
Small Plates
AVOCADO TOAST
14
lemon, espelette
KALE SALAD
15
apple cider vinaigrette, candied pecans
Large Plates
GRILLED TOFU
22
tomato vinaigrette & cranberry bean salad, crispy potatoes
VEGETABLE MEATBALLS
24
san marzano tomatoes, cashew ricotta, basil
ROASTED CAULIFLOWER BOLOGNESE
24
housemade spinach fettuccine, mushrooms, san marzano tomatoes
THAI BBQ MUSHROOM
25
oyster, shiitake, crispy rice cake, broccolini slaw
SEARED TOFU
28
sherry glazed smoked shiitake, almond romesco, wild rice
Accessories
TOGARASHI FRIES
12
yuzu aioli
GRILLED BROCCOLINI
14
white soy, chili oil, crispy garlic
HINLAY CURRY ROASTED CARROTS
15
kabocha squash, baby turnips, pepitas
Desserts
SELECTION OF SORBETS
10
housemade daily
Raw Bar
SEABASS CEVICHE
17
aguachile, avocado, sesame seaweed salad, tortilla chips
SHRIMP COCKTAIL
21
charred jalapeño cocktail, lemon
OYSTERS
21/38
chef's choice half dozen/ dozen
Small Plates
AVOCADO RICE CAKE
14
lemon, espelette
KALE & APPLE SALAD
15
apple cider vinaigrette, pancetta, candied pecans, shaved goat cheese
GRILLED PEACH & HEIRLOOM TOMATO SALAD
16
frisée, mozzarella perlini, champagne vinegar
FRENCH LITTLE DIPS
16
horseradish aioli, gruyere, au jus
BURRATA
19
heirloom tomatoes, apricot purée, lemon oil
VEGETABLE MEATBALLS
24
san marzano tomatoes, cashew ricotta, basil
CRISPY THAI STYLE SHRIMP
25
carrot cucumber slaw
Large Plates
THAI BBQ MUSHROOM
25
oyster, shiitake, crispy rice cake, broccolini slaw
HALF ROASTED CHICKEN
31
spiced carrot purée, crispy kale, charred green onion chimichurri
GRILLED SEABASS
35
tomato vinaigrette, crispy potatoes, cranberry bean salad
SEARED SCALLOP
36
sherry glazed shiitake, almond romesco, wild rice
Prime Meats
steaks served with Beauty & Essex signature sauces, creamy spinach & roasted garlic-bacon
GRILLED DOUBLE CUT LAMB CHOPS
48
creamy polenta, port wine glaze
CLASSIC THICK CUT FILET
55
24 oz. BONE-IN RIBEYE
78
35 day dry aged
Accessories
TOGARASHI FRIES
12
yuzu aioli
CHARRED BROCCOLINI
14
lemon, chili oil, crispy garlic
HINLAY CURRY ROASTED CARROTS
15
kabocha squash, baby turnips, maple lime yogurt, pepitas
Desserts
SELECTION OF SORBETS
10
housemade daily
CHOCOLATE POT DE CRÈME
15
salted caramel mousse
Restaurant Week, Every Week $50
Get to know Beauty with our specially curated prix-fixe of Beauty & Essex staples.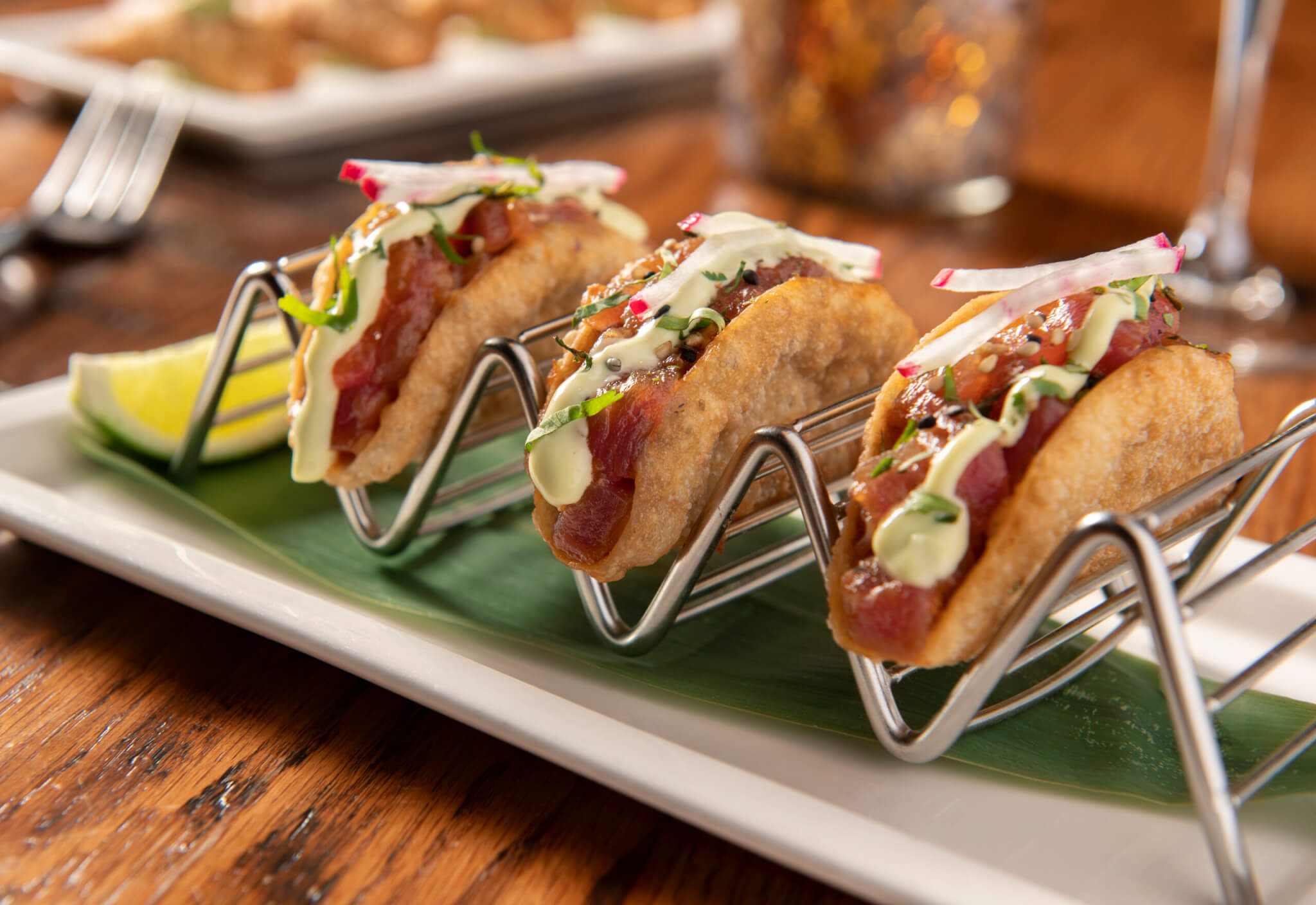 Starter
Choice of
AVOCADO TOAST
lemon, espelette
TUNA POKE WONTON TACOS
cilantro, radish, wasabi kewpie
GRILLED PEACH & HEIRLOOM TOMATO SALAD
frisée, mozzarella perlini, vermouth vinegar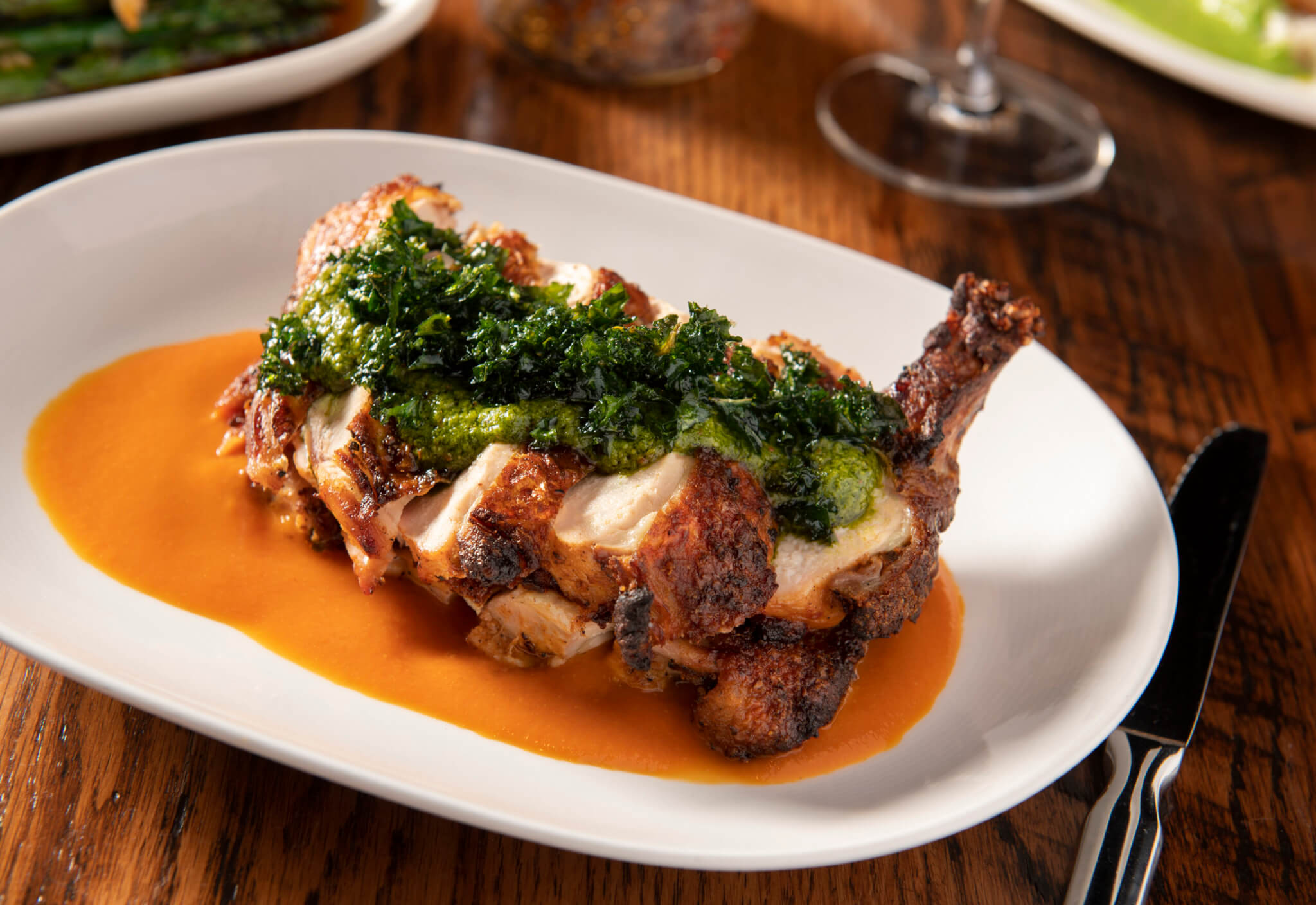 Entree
Choice of
HALF ROASTED CHICKEN
spiced carrot purée, crispy kale, charred green onion chimichurri
ROASTED CAULIFLOWER BOLOGNESE
spinach fettuccine, mushrooms, san marzano tomato sauce
8oz FLAT IRON STEAK
charred broccolini, chili oil, roasted garlic-bacon sauce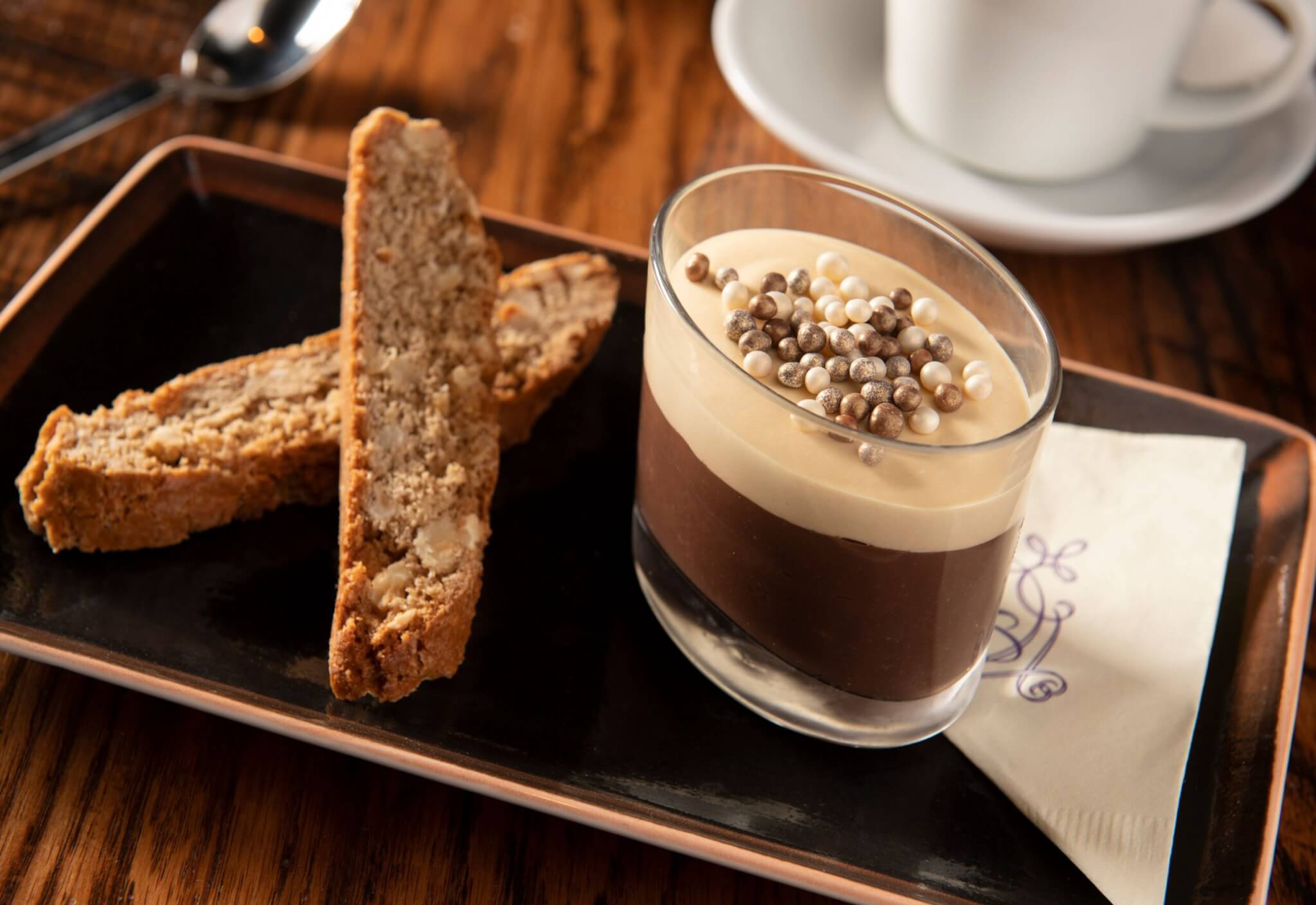 Dessert
Choice of
CHOCOLATE POT DE CRÈME
salted caramel mousse, malted chocolate pearls, hazelnut biscotti
BLUEBERRY GALETTE
goat cheese ice cream, oranged-scented honey, toasted almonds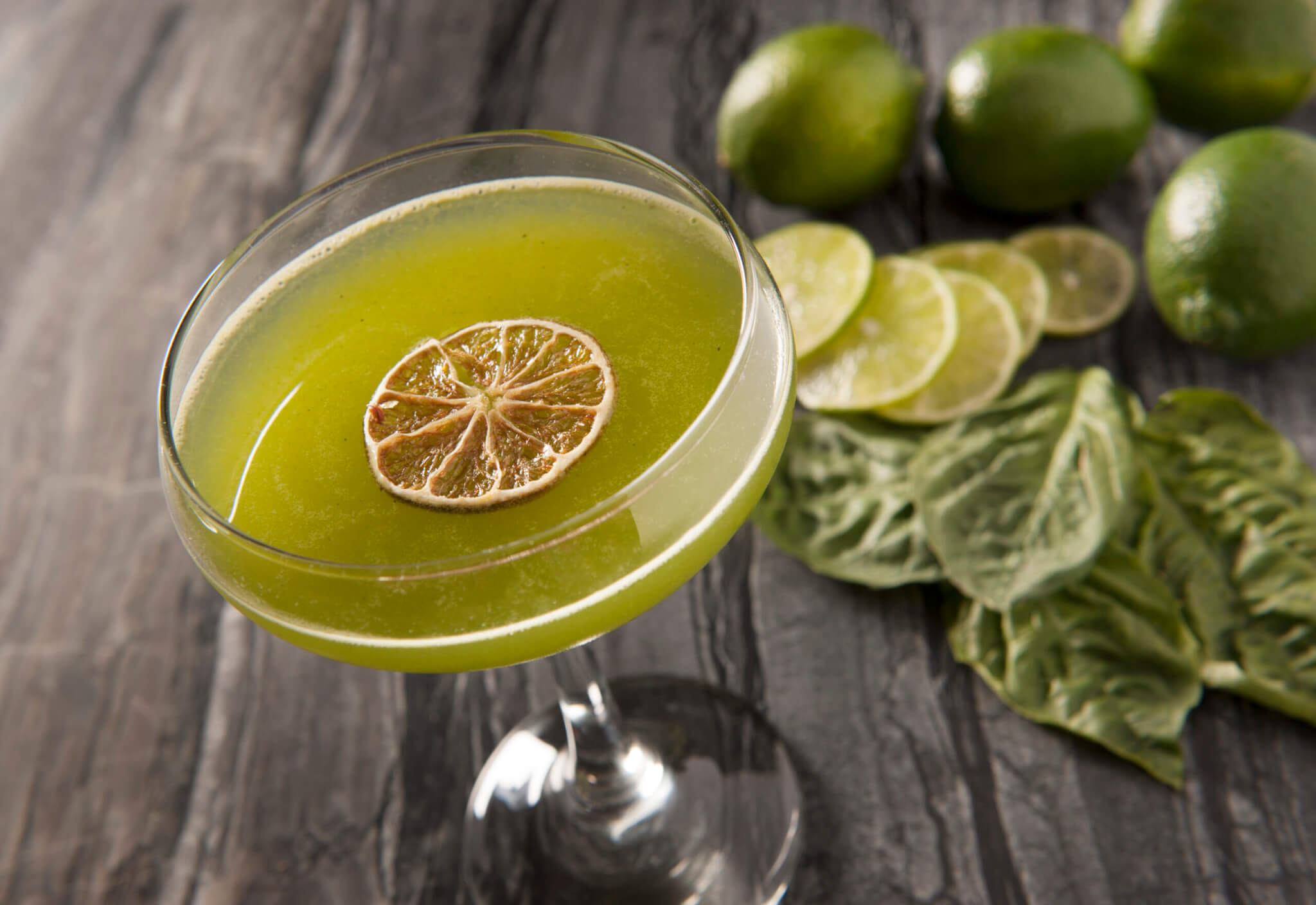 Specialty
WATERMELON MINT LEMONADE
18
Vodka, Cold Pressed Watermelon & Lemon Juice, Essential Mint Oil
EMERALD GIMLET
19
Absolut Elyx Vodka, Basil, Lemon Nectar, Cold Pressed Lime Juice
BEAUTY ELIXIR
19
Gin, Rosé Sparkling Wine, Cucumber, Strawberry
THE FLYING DUTCHMAN
19
Vodka, Red Bull Yellow Edition, Habanero Nectar, Cold Pressed Lime Juice, Ginger
O.D.B. "OLD DIRTY BRAMBLE"
19
Tequila, Blackberries, Honey, Ginger, Cold Pressed Lemon Juice
BUBBLES & BERRIES
19
Tattinger Champagne, Vodka, St. Germain Liqueur, Muddled Strawberries
GREEN WITH ENVY
18
Stoli Cucumber Lime Vodka, St. Germain Liqueur, Cilantro & Jalapeno Nectar, Cold Pressed Lime Juice
THE WOODSMAN
19
Bourbon, Allspice Maple Syrup, Muddled Pears, Cold Pressed Lemon Juice
EARL THE PEARL
19
Vodka, Earl Grey Tea, Cold Pressed Lemon Juice, Essential Mint Oil, Organic Agave
SPICY CRUSH
19
Tequila, Ilegal Mezcal, Giffard Fraise des Bois Liqueur, Chillis Strawberries, Cold Pressed Lemon Juice
Classic
MOSCOW MULE
18
Vodka, Cold Pressed Lime Juice, Ginger Beer
COSMOPOLITAN
20
Citron Vodka, Cointreau Liqueur, Cranberry Juice, Cold Pressed Lime Juice
AVIATION
20
Gin, Cherry Liqueur, Violet Liqueur, Cold Pressed Lemon Juice
MARGARITA
22
Tequila, Cointreau Liqueur, Cold Pressed Lime Juice, Organic Agave
PALOMA
21
Cincoro Tequila, Craft Grapefruit Soda, Cold Pressed Lime Juice
OLD FASHIONED
19
Whiskey, Demerara Sugar, Bitters Orange
MANHATTAN
20
Whiskey, Sweet Vermouth, Bitters
SPIRTZ
19
Apertitivo, Sparkling Wine
NEGRONI
23
Gin, Campari, Sweet Vermouth
SIDECAR
24
VSOP Cognac, Cointreau Liqueur, Cold Pressed Lemon Juice
ESPRESSO MARTINI
20
Vanilla Vodka, Kahlua Liqueur, Espresso
FRENCH 75
20
Gin, Sparkling Wine, Cold Pressed Lemon Juice
MOJITO
19
Rum, Mint, Cold Pressed Lime Juice, Organic Agave, Essential Mint Oil
LEMON DROP MARTINI
20
Citron Vodka, Cointreau Liqueur, Cold Pressed Lemon Juice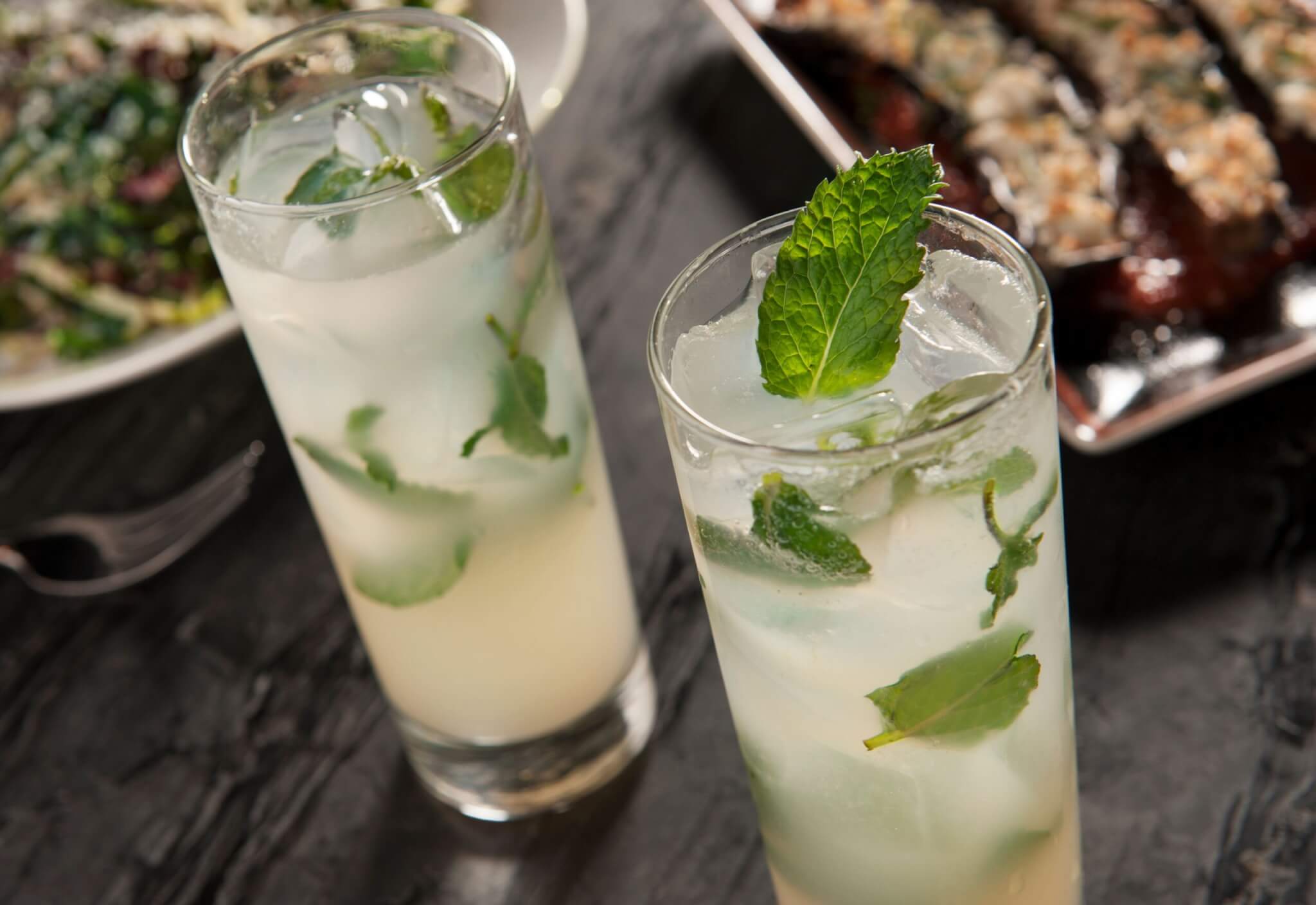 Virgin
MINT LEMONADE
10
Lemon, Mint, Club Soda
RUBY ICED TEA
10
Red Currant Tea, Lemon Juice, Mint
GARNET GIMLET
10
Strawberry, Basil, Lemon Nectar, Fresh Lime Juice, Ginger Ale
PLATINUM PEACOCK
10
Cucumber, Granny Smith Apple, Pineapple, Mint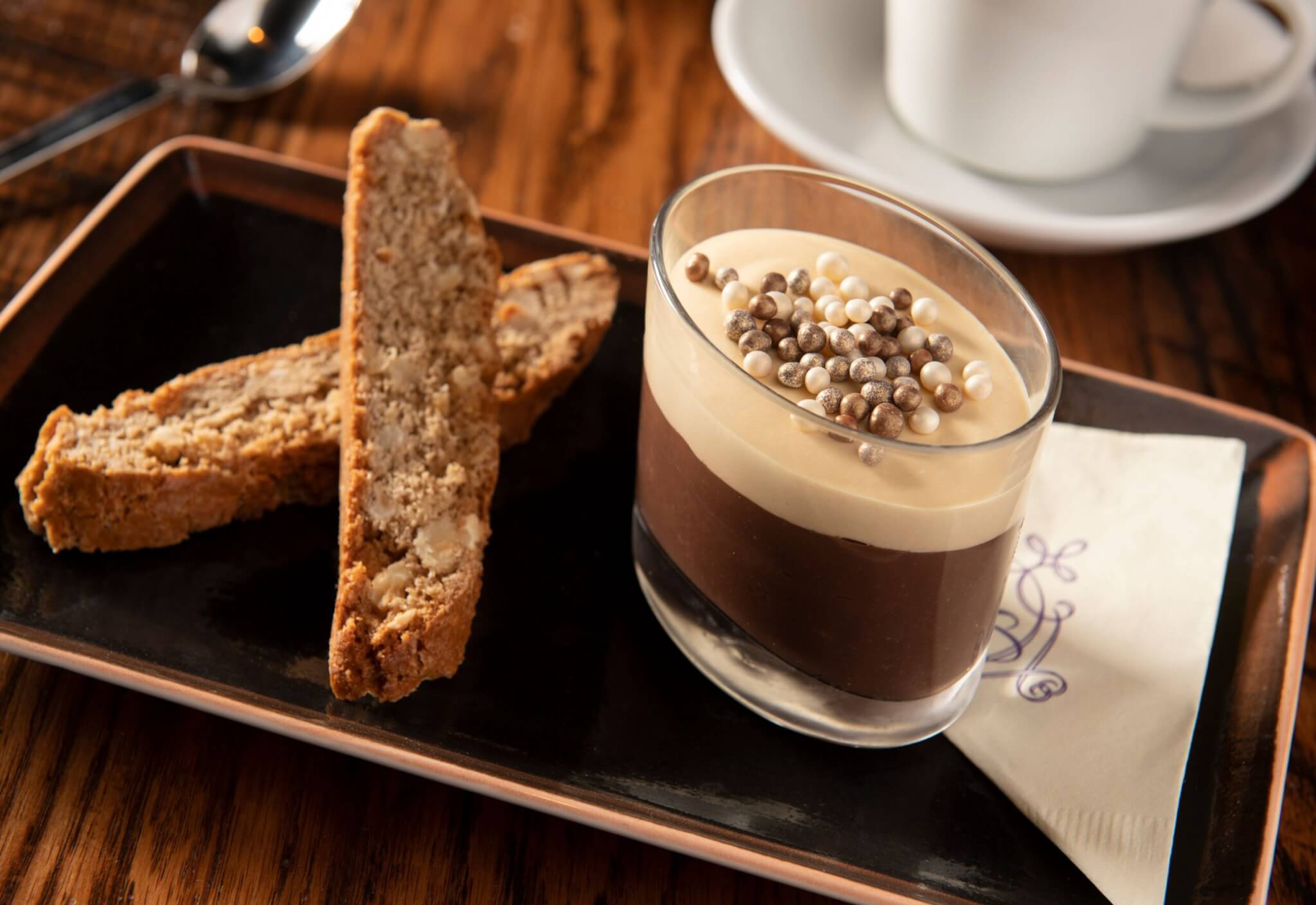 Dessert
SELECTION OF ICE CREAM & SORBETS
10
housemade daily
BLUEBERRY GALETTE
14
goat cheese ice cream, orange-scented honey, toasted almonds
DEVIL'S FOOD LAYER CAKE
15
vanilla mascarpone filling, oreo ice cream
CHOCOLATE POT DE CRÈME
15
salted caramel mousse, malted chocolate pearls, hazelnut biscotti
BEAUTY'S WONDER WHEEL
35
for two or more people, chef selection
Sparkling
CHAMPAGNE, TATTINGER, 'BRUT' FRANCE, NV
19
CHAMPAGNE, MOET & CHANDON, 'BRUT IMPÉRIAL', FRANCE, NV
23
White
PINOT GRIGIO, MASI, 'MASIANCO', FRIULI, ITALY, 2017
14
RIESLING, JEAN BAPTISTE ADAM, 'LES NATURES' ALSACE, FRANCE, 2017
16
CHARDONNAY, TALBOTT, 'KALI HART', MONTEREY, CALIFORNIA, 2017
17
SAUVIGNON BLANC, ORIN SWIFT, 'BLANK STARE' RUSSIAN RIVER VALLEY, SONOMA, CALIFORNIA 2017
21
Rosé
GRENACHE, 'NOTORIOUS PINK', DOMAINE LA COLOMBETTE, LANGUEDOC-ROUSSILLON, FRANCE, 2016
15
Red
MALBEC, TERRAZAS DE LOS ANDES, MENDOZA, ARGENTINA, 2017
15
MERLOT, ST. FRANCIS WINERY & VINEYARDS, SONOMA COUNTY, CALIFORNIA, 2016
15
PINOT NOIR, J VINEYARDS, SONOMA COUNTY, CALIFORNIA, 2016
17
CABERNET SAUVIGNON, LOUIS M. MARTINI, NAPA VALLEY, CALIFORNIA, 2017
21
Sparkling
CAVA, CAMPO VIEJO, SPAIN, NV
56
ROSÉ CAVA, CAMPO VIEJO, SPAIN, NV
60
SPARKLING, CHANDON, NAPA VALLEY, CALIFORNIA
60
ROSÉ SPARKLING, CHANDON, NAPA VALLEY, CALIFORNIA
72
CHAMPAGNE, TAITTINGER, 'LE FRANCAISE', FRANCE, NV
90, 250
CHAMPAGNE, MOËT CHANDON, 'BRUT IMPÉRIAL', FRANCE, NV
110
ROSÉ CHAMPAGNE, G.H. MUMM, BRUT, FRANCE, NV
125
CHAMPAGNE, VEUVE CLICQUOT, 'YELLOW LABEL', FRANCE, NV
135
ROSÉ CHAMPAGNE, VEUVE CLICQUOT, FRANCE, NV
160
CHAMPAGNE, RUINART, 'BLANC DE BLANC', FRANCE, NV
180
ROSÉ CHAMPAGNE, RUINART, FRANCE, NV
180
CHAMPAGNE, PERRIER-JOUËT, 'BELLE EPOQUE', FRANCE, 2008
375
CHAMPAGNE, VEUVE CLICQUOT, 'LA GRANDE DAME', FRANCE, 2006
375
CHAMPAGNE, DOM PÉRIGNON, FRANCE, 2004/2006
425
CHAMPAGNE, KRUG, 'GRANDE CUVEE', FRANCE, NV
500
ROSÉ CHAMPAGNE, PERRIER-JOUËT, 'BELLE EPOQUE', FRANCE, 2006
875
ROSÉ CHAMPAGNE, DOM PÉRIGNON, FRANCE, 2005
900
CHAMPAGNE, ARMAND DE BRIGNAC, 'ACE OF SPADES', FRANCE, NV
900
Sauvignon Blanc
CAPE MENTELLE, MARGARET RIVER, AUSTRALIA, 2018
55
ORIN SWIFT, 'BLANK STARE', RUSSIAN RIVER VALLEY SONOMA, CALIFORNIA, 2017
84
CLOUDY BAY, MARLBOROUGH, NEW ZEALAND, 2017
90
CAKEBREAD CELLARS, NAPA VALLEY, CALIFORNIA, 2017
95
Chardonnay
TALBOTT, 'KALI HART', MONTEREY, CALIFORNIA, 2017
68
LAGUNA, RUSSIAN RIVER VALLEY, CALIFORNIA, 2015
80
ORIN SWIFT, 'MANNEQUIN', NAPA VALLEY, CALIFORNIA, 2017
100
NEWTON VINEYARDS, 'UNFILTERED', NAPA VALLEY, CALIFORNIA, 2015
120
CAKEBREAD CELLARS, NAPA VALLEY, CALIFORNIA, 2017
125
FAR NIENTE, NAPA VALLEY, CALIFORNIA, 2017
145
DOMAINE FERRET, BURGUNDY, FRANCE, 2017
155
FLOWERS, 'CAMP MEETING RIDGE', SONOMA COAST, CALIFORNIA, 2013
190
Other White Varietals
SOAVE CLASSICO, PIEROPAN, VENETO, ITALY, 2016
55
PINOT GRIGIO, MASI, 'MASIANCO', FRIULI, ITALY, 2016
56
PINOT BLANC, DOMAINE ZIND-HUMBRECHT, ALASCE, FRANCE, 2016
60
RIESLING, JEAN BAPTISTE ADAM, 'LES NATURES', ALASCE, FRANCE, 2017
64
RIESLING, LONG SHADOWS, 'POET'S LEAP', COLUMBIA VALLEY, WASHINGTON, 2017
70
VIOGNIER, K VINTNER'S, 'ART DEN HOED', YAKIMA VALLEY, WASHINGTON, 2017
80
Rosé
GRENACHE, 'NOTORIOUS PINK' DOMAINE LA COLOMBETTE, LANGUEDOC-ROUSSILLON, FRANCE, 2016
60
Pinot Noir
SMOKE TREE, SONOMA VALLEY, CALIFORNIA, 2016
60
J VINEYARDS, CALIFORNIA, 2016
68
FOLEY ESTATES, SANTA RITA HILLS, CALIFORNIA, 2016
105
CAKEBREAD CELLARS, 'TWO CREEKS VINEYARD' ANDERSON VALLEY, CALIFORNIA, 2016
135
SUMMERLAND WINERY, 'THERESA NOELLE' SANTA RITA HILLS, CALIFORNIA, 2014
165
LOUIS JADOT, 'CHARMES CHAMBERTIN GRAND CRU' BURGUNDY, FRANCE, 2014
475
Cabernet
KENWOOD VINEYARD, 'JACK LONDON', SONOMA COUNTY, CALIFORNIA, 2015
72
LOUIS M. MARTINI, NAPA VALLEY, CALIFORNIA, 2017
84
STAG'S LEAP WINE CELLAR, 'ARTEMIS', NAPA VALLEY, CALIFORNIA, 2016
145
JOSEPH PHELPS, NAPA VALLEY, CALIFORNIA, 2015
170
CAKEBREAD CELLARS, NAPA VALLEY, CALIFORNIA, 2014
180
SILVER OAK, NAPA VALLEY, CALIFORNIA, 2013
275
CAYMUS VINEYARDS, 'SPECIAL SELECTION', NAPA VALLEY, CALIFORNIA, 2014
420
OPUS ONE, NAPA VALLEY, CALIFORNIA, 2015
625
HUNDRED ACRE, 'ARK VINEYARD', NAPA VALLEY, CALIFORNIA, 2014
950
ORIN SWIFT, 'MERCURY HEAD', NAPA VALLEY, CALIFORNIA, 2014
255, 550
From Italy
CHIANTI CLASSICO RISERVA, TENUTA DI NOZZOLE, TUSCANY, ITALY, 2016
70
SUPER TUSCAN, SETTE PONTI, 'CROGNOLO', TUSCANY, ITALY, 2017
95
SUPER TUSCAN, BRANCAIA, 'ILATRAIA', TUSCANY, ITALY, 2014
135
BAROLO, MICHELE CHIARLO, 'TORTONAINO', PIEDMONT, ITALY, 2013
135
AMARONE, MASI, 'COSTASERA', VENETO, ITALY, 2014
150
AMARONE, ALLEGRINI, VENETO, ITALY, 2014
170
BRUNELLO DI MONTALCINO, SILVIO NARDI, TUSCANY, ITALY, 2012
175
SUPER TUSCAN, TENUTA SAN GUIDO, 'SASSICAIA', TUSCANY, ITALY, 2014
550
Other Red Varietals
MALBEC, ALTAMANA, 'GRANDE RESERVE', MAULE VALLEY, CHILE, 2015
56
MALBEC, TERRAZAS DE LOS ANDES, MENDOZA, ARGENTINA, 2016
60
SHIRAZ, THE HIDDEN SEA, SOUTH AUSTRALIA, AUSTRALIA, 2015
60
TEMPRANILLO, NUMANTHIA, 'TERMES', TORO, SPAIN, 2015
70
SYRAH, L'ECOLE NO. 41, 'SEVEN HILLS VINEYARD' WALLA WALLA VALLEY, WASHINGTON, 2014
95
RED BLEND, ORIN SWIFT, 'ABSTRACT', CALIFORNIA, 2016
100
BORDEAUX BLEND, PAVEIL DE LUZE, MARGAUX, BORDEAUX, FRANCE, 2015
130
MALBEC/CABERNET, CHEVAL DES ANDES, MENDOZA, ARGENTINA, 2014
255
BORDEAUX BLEND, PICHON LONGUEVILLE COMTESSE DE LALANDE, BORDEAUX, FRANCE, 2014
375