A Look Inside LAVO Party Brunch Las Vegas
September 15, 2022
LAVO Party Brunch in The Palazzo tower is the place to be during the winter months in Las Vegas if you're looking for a daytime party. When all the pools close, it can be hard trying to find something to do during the day, but this brunch never disappoints. If you're looking for more info on the best daytime party Las Vegas has to offer in our colder months, you've come to the right place.
To put it simply, LAVO Party Brunch is the premier daytime party in Las Vegas. This is not your standard brunch, but instead an unparalleled daytime experience that combines some of the best brunch cuisine Las Vegas has to offer with an over-the-top daytime partying experience that will make you feel like you've been transported directly into a nightclub. There's truly no other experience quite like it in all of Las Vegas. 
Check out this LAVO Party Brunch YouTube Video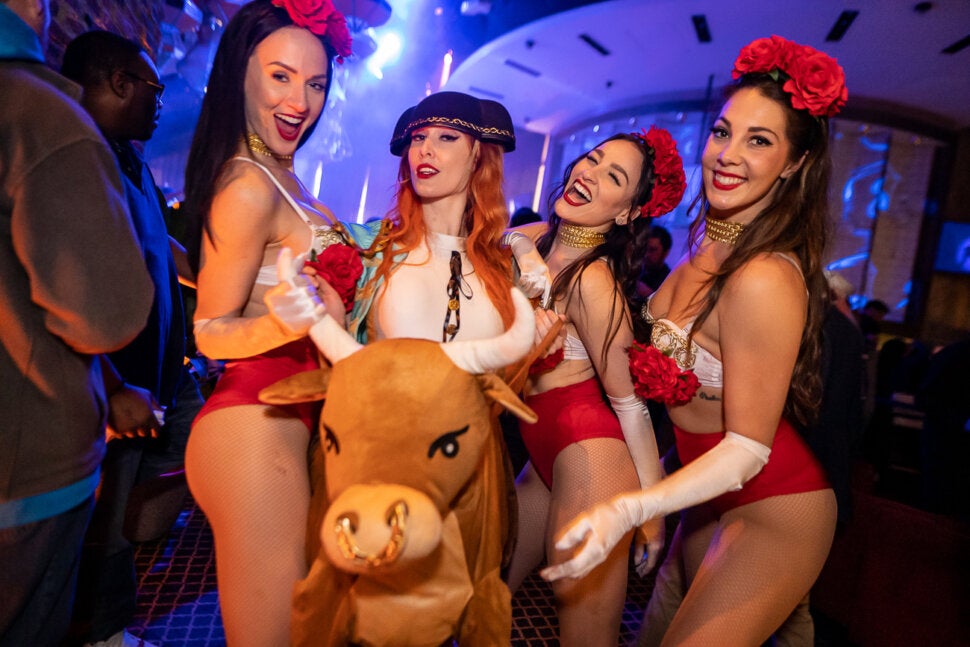 When is LAVO Party Brunch Open?
LAVO Party Brunch is only open on Saturdays from October to March, so if you're in Las Vegas during these months, make sure to fit the best winter daytime party into your weekend plans. Starting at 12pm, doors open and guests can start the day with an elaborate brunch menu. As things progress, LAVO's shades are drawn around 2:30pm, lights are dimmed, and the entire restaurant turns into that of a nightclub's atmosphere. Gogo dancers on tables, light up party favors for the crowd, a full DJ booth with confetti and a light show, and a dance floor are just a few of the elements you can expect to see at LAVO Party Brunch. The DJ will play everything from Top 40 hits to Hip Hop to EDM, so there's something for everyone. Guests dance the day away until a hard stop at 6pm for the restaurant staff to flip into dinner service when doors reopen for operations at 7pm.
What You Should Wear to LAVO Party Brunch
Like other Las Vegas party venues, LAVO Party Brunch has a dress code. For men, think collared shirt and close-toed shoes (leave the ball caps at home, fellas). For women, think brunch attire but don't be afraid to get dressed up. Remember, LAVO Party Brunch mimics a nightlife experience, so chances are, if you think you're a little overdressed, you're not. However, don't overthink your outfit. After all, it's just brunch.
Link to Instagram for LAVO Party Brunch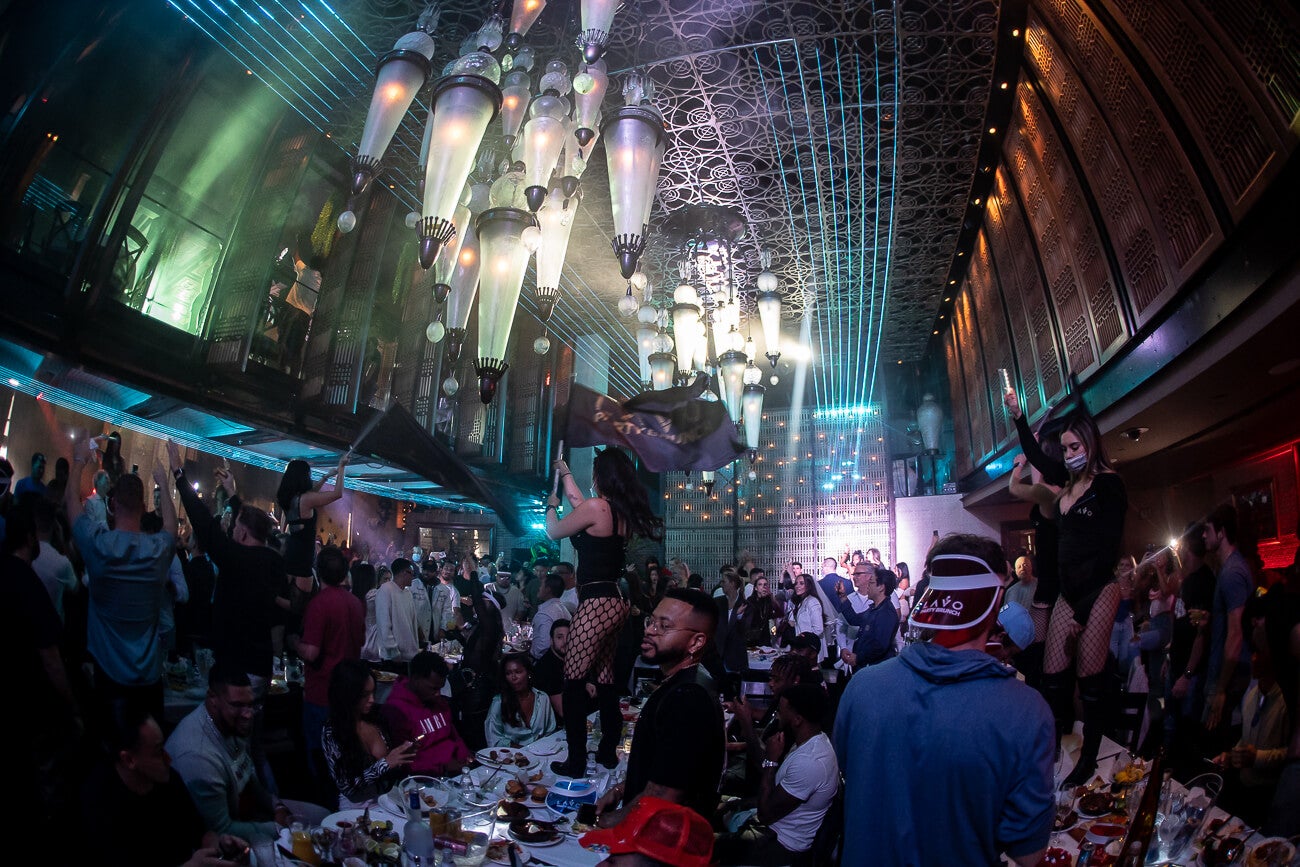 How Much is Bottle Service at LAVO Party Brunch?
There are a variety of tables to choose from at LAVO Party Brunch, ranging from the outside terrace, in front of the DJ booth, in our private dining room, to the upper level. Bottle service pricing varies based on demand each weekend, so we suggest contacting us for an accurate quote once you know which weekend you'll be coming. It's worth mentioning that at LAVO Party Brunch, both food and drinks go towards your table minimum. If you're looking for more information on bottle service and how it works, check out our bottle service guide.
Looking forward to seeing you at LAVO Party Brunch this season!