Your Guide to Las Vegas Bottle Service
August 3, 2022
Planning your next trip to Las Vegas and need some info on bottle service? Look no further. We've got you covered on everything you need to know about VIP tables, bottle service, and bottle presentations in this blog post.
What Is Bottle Service?
Bottle service is available at every major Nightclub and Dayclub in Las Vegas. The main perk Bottle Service provides is a private VIP table for you and your guests while you enjoy dancing to your favorite DJ. At your VIP table, you'll have a variety of complimentary mixers to choose from, a VIP host that will coordinate everything for you, a cocktail server to pour your drinks, a security guard who will oversee your table, and a busser who will keep your area clean. It's worth mentioning that when you get bottle service at a VIP table, you never have to worry about waiting in line at the bar for drinks.
What Is a Bottle Presentation?
If you've ever partied at a Vegas nightclub, chances are you've seen a bottle presentation, even if you've never gotten one personally (they tend to attract a lot of attention). These over-the-top presentations take any celebration to the next level. Whether you're ringing in a birthday, a bachelor/bachelorette party, or New Year's Eve, bottle presentations are sure to elevate any nightlife experience. During a bottle presentation, your bottle of choice can arrive with drummers, sparklers, your name displayed on a massive LED screen, a team of cocktail servers dressed in costume, and more. If this sounds like something you'd be interested in getting for your VIP table, just ask your host about it when booking your reservation.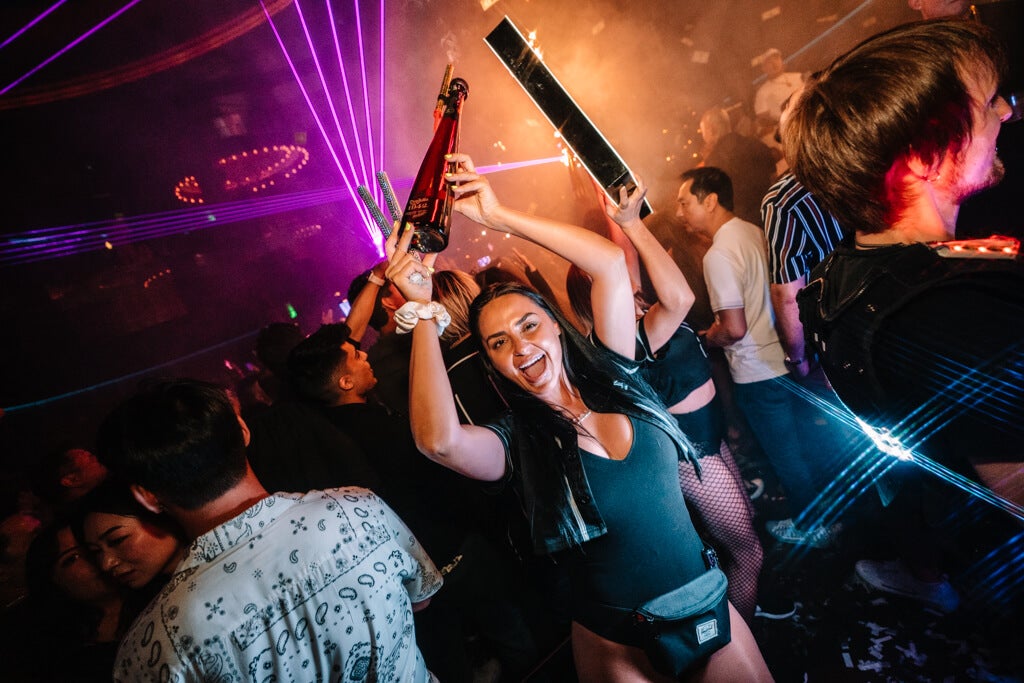 How Do I Reserve a VIP Table at Omnia?
You can check out the Event Calendar for all upcoming events at Omnia! Simply select the event you're interested in attending, choose the section you want, enter the total number of guests who will be joining you, and add to cart. From there, you'll be able to check out directly online. If you're unsure about which section you want to book, there's a 3D map conveniently located on the checkout page! Once your reservation is booked, a host will reach out to you to finish setting up all the details for your night.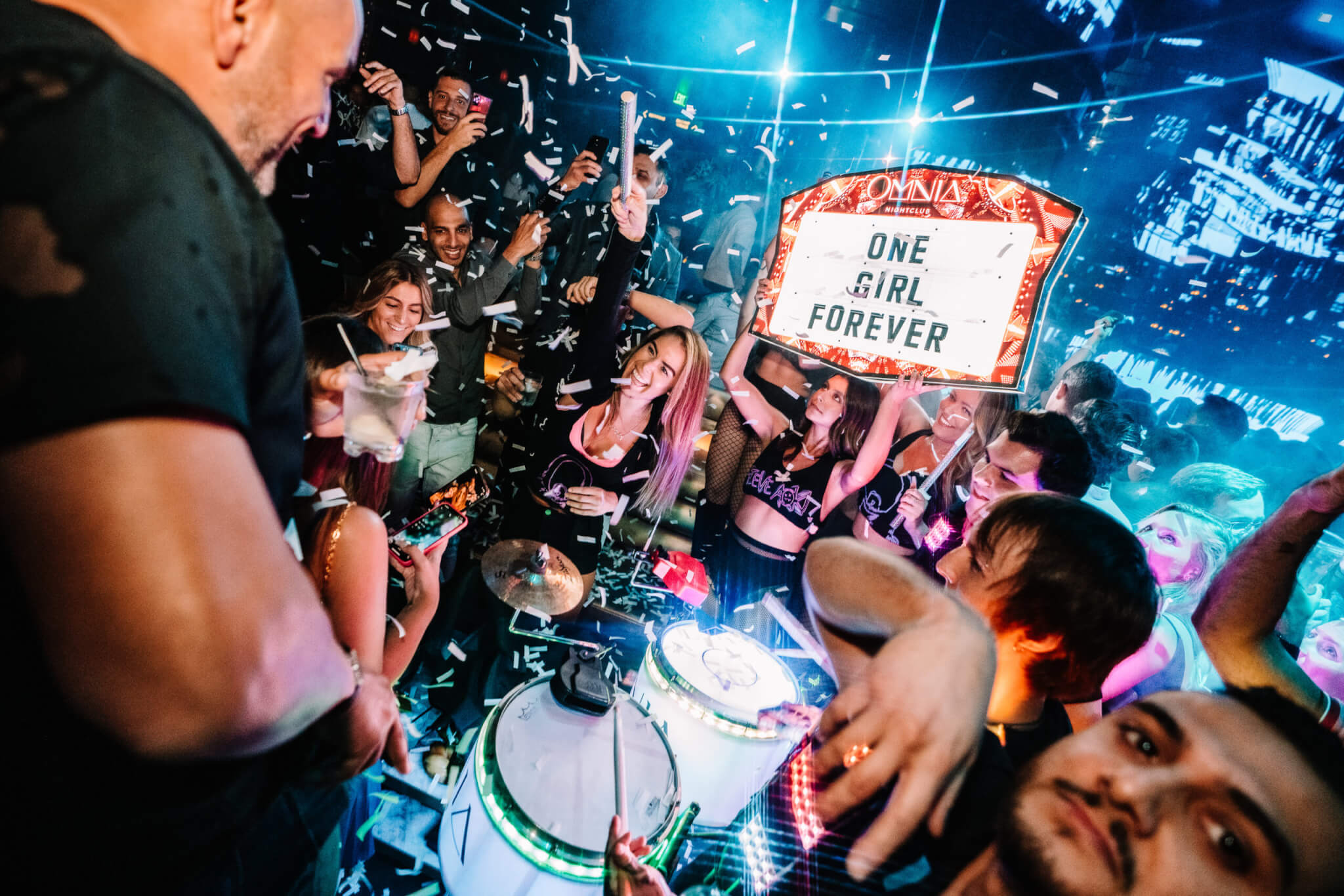 Should I Tip My Cocktail Server for Bottle Service?
The short answer? Yes. Las Vegas is known for providing stellar service, and the cocktail servers at Omnia definitely don't fall short of this standard. At Omnia, you can expect to receive top notch service and a five-star experience so just like you would tip your server at a restaurant, cocktail servers should be tipped too.
We hope this article answered all your bottle service questions, but if there's anything that was left unanswered feel free to contact us! Looking forward to seeing you at Omnia.