Hakkasan is bringing an exclusive and limited-time pop-up to Four Seasons Hotel Madrid
June 11, 2023
From 22 to 24 June, Madrid will be the next stop on the highly anticipated "Executive Chef Dinner Series" by Hakkasan. ISA will be the culinary epicentre of its Michelin star-worthy Cantonese cuisine, for which Chef Andrew Yeo (Hakkasan's Corporate Executive Chef) has created a menu that raises the gastronomy experience to another level with an offer that perfectly combines authentic Cantonese recipes with contemporary influences.
For this innovative culinary partnership, the award-winning Hakkasan restaurant (part of Tao Group Hospitality) is bringing its iconic cuisine to the vibrant city of Madrid with a limited-time pop-up restaurant at ISA, the restaurant and cocktail bar located on the first floor of Four Seasons Hotel Madrid. For only three days, from Thursday 22 June to Saturday 24 June, guests and local residents will have the once-in-a-lifetime opportunity to enjoy an extraordinary gastronomy experience helmed by Tao Group Hospitality's Chief Culinary Officer, Ralph Scamardella and Hakkasan's Corporate Executive Chef, Andrew Yeo, who has developed a uniquely curated menu for an exclusive opportunity in Madrid.
This experience is another European stop on the culinary tour (and the first in Spain) that Hakkasan began in June to celebrate the Michelin stars earned by four of its restaurants. After much consideration, The Four Seasons Madrid was chosen as the perfect partner to continue the tour with due to Hakkasan's large Spanish fanbase, who have been flocking to London for years to experience the restaurant, and the hotel's continued commitment to one of a kind fine dining opportunities for locals and guests alike.
With a culinary philosophy focused on the concept of ancient gastronomy reinvented for the modern world, Hakkasan has become synonymous with mixing authentic Cantonese recipes with contemporary influences. Its unique approach to Chinese cuisine has captivated diners around the world. Madrid was already a highly sought-after spot on the prestigious "Executive Chef Dinner Series" culinary tour with a menu exclusively prepared by Chef Andrew Yeo, who is responsible for overseeing the menus at every Hakkasan restaurant worldwide, including the four restaurants that currently hold a Michelin star.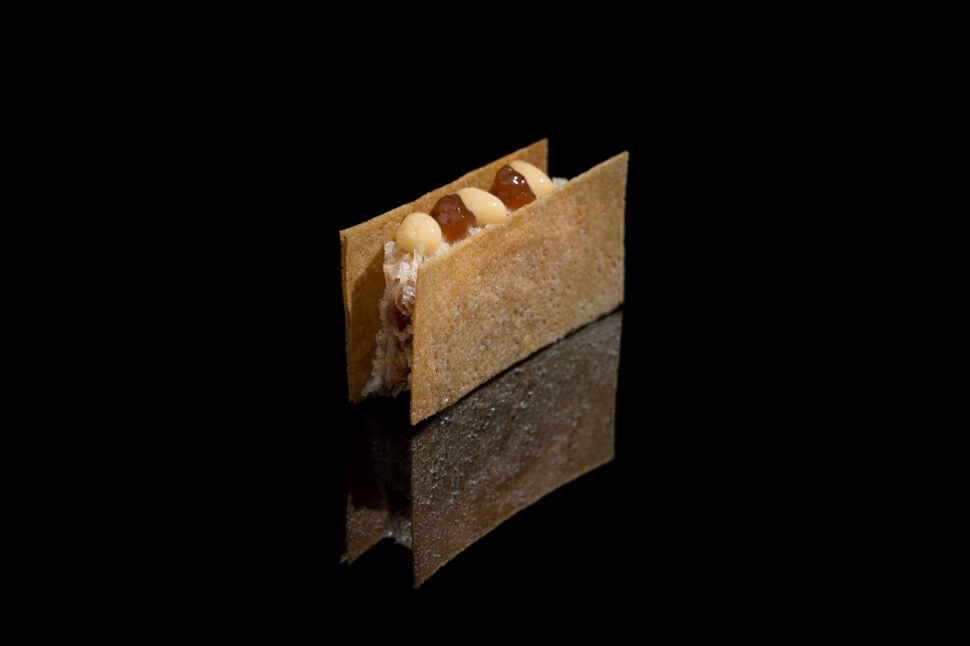 Adrian Messerli, General Manager and Regional Vice-President of Four Seasons Hotel Madrid, said: "this is a unique opportunity and we are extremely excited to partner with Hakkasan on a three-day culinary journey, at Four Seasons Hotel Madrid, continuing to positioning the hotel and city as a first class global tourist destination."
Chef Andrew Yeo, Hakkasan's Corporate Executive Chef whose creativity and experience have taken the Hakkasan restaurants to the pinnacle of success, will oversee this new limited-time project in Madrid. Since four Hakkasan restaurants have either earned or retained their prestigious Michelin stars under his management, Chef Yeo has become a revered figure in the world of haute cuisine. Born in Singapore and with over 20 years of experience in the sector, he was previously the executive chef at Miami Beach EDITION and The Ritz-Carlton Company. He has also led culinary teams all over the world. He received his training at the SHATEC Institute in Singapore. His command of Cantonese flavours and his commitment to using the highest quality ingredients are reflected in the meticulously prepared dishes.
The menu that has been exclusively created for Madrid utilizing local ingredients showcases the culinary brilliance of the Hakkasan brand, including a selection of dishes that flawlessly combine Cantonese traditions with modern touches. Each dish is a work of art, precisely prepared to take diners on a journey through the vibrant flavours of Cantonese cuisine. The dishes to be enjoyed include the crispy duck salad with grapefruit, pine nuts and shallots or the Wagyu beef with black garlic shui mai as small bites to begin the experience, giving way to more elaborate creations, such as the Iberian pork Char Siu that is slow roasted for 24 hours or the grilled Chilean seabass with honey and baby broccoli, among others.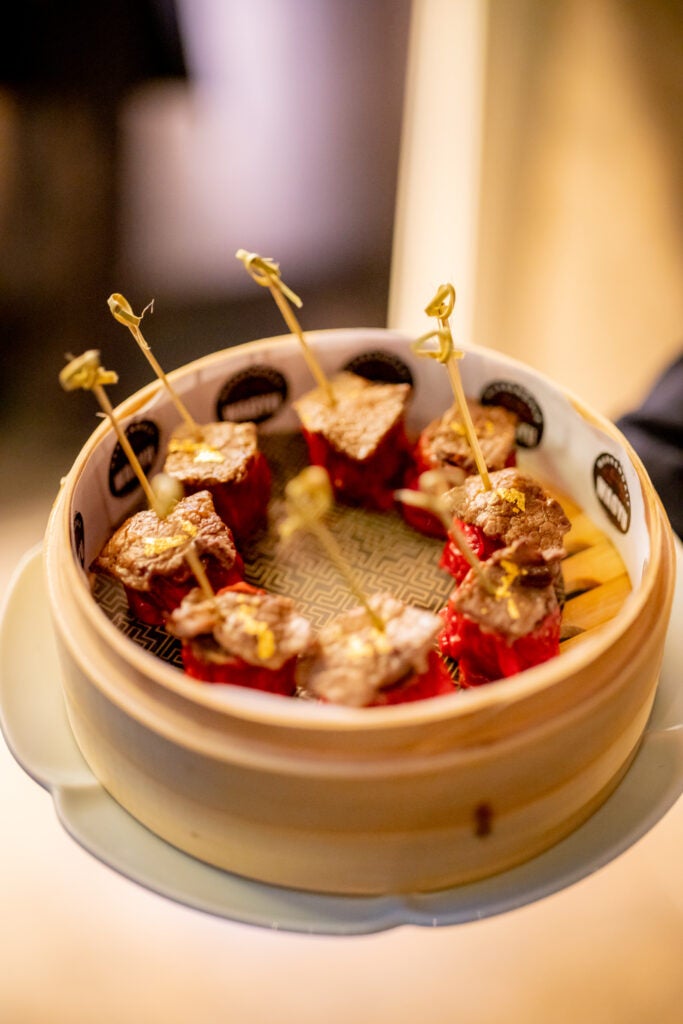 Menu price: € 130
Reservations