The 3 Best Holiday-Themed Rooftop Bars
December 8, 2022
'Tis always the season at these three rooftop bars in New York City. Celebrate the holidays at Magic Hour's frosted ski lodge, The Ready Rooftop Bar's desert disco, or PHD Terrace's winter rose garden with seasonal specialties in picture-worthy surroundings. Take an inside look at the new winter installations that always come with a view: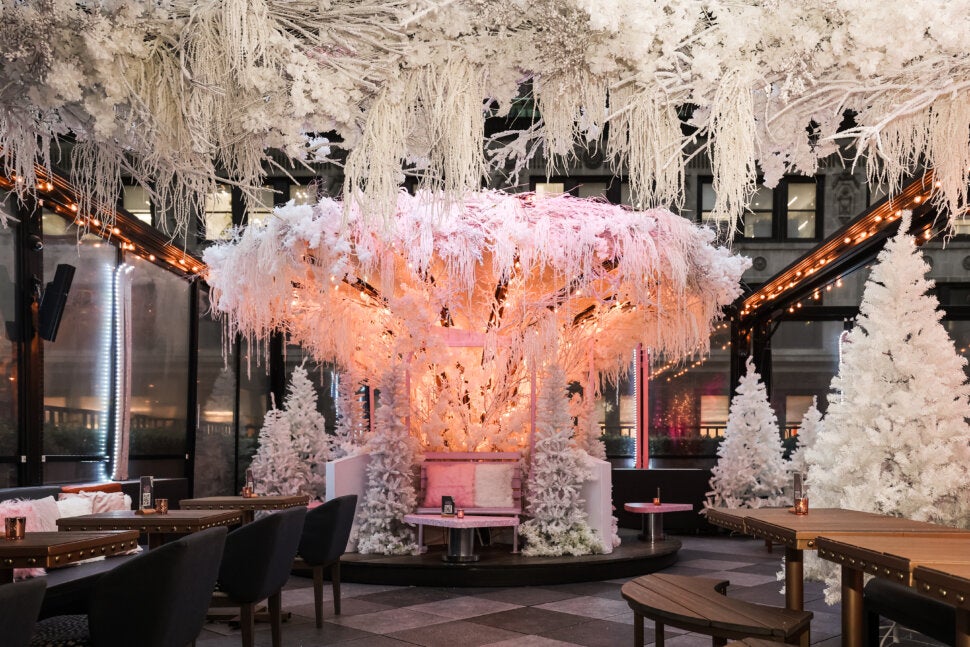 The Magic Hour Rooftop Bar & Lounge at Moxy Times Square is known for its instagrammable rooftop and showstopping holiday installs. This season, the skyline-level bar makes it possible to go skiing in New York City at The Pink Winter Lodge – Frosted Edition. The newest edition of Magic Hour's beloved Pink Winter Lodge Holiday pop-up features the iconic carousel glistening with over 25,000 rhinestones nestled in between hanging snowy branches, a sparkling white gondola set to the backdrop of the Empire State building, white rustic chandeliers, a winter white fireplace flocked with icy garland, and of course – frosted white Christmas trees to create a Winter wonderland.  
Tao Group Hospitality, in collaboration with Design House Décor, created a fresh take on Magic Hour's Pink Winter Lodge with fresh, frosted details such as white hanging amaranthus creating an icicle effect, flocked trees, snowy branches, a white candlelit fireplace, and ski lodge inspired decor including skis, faux white taxidermy and more.  
A new photo-worthy, holiday-themed menu includes specials such as: Pink Campfire S'mores, Snow Powder Donuts, Frosted Cupcakes, an Après Ski boozy hot chocolate, Double Pink Diamond reposado cocktail and more.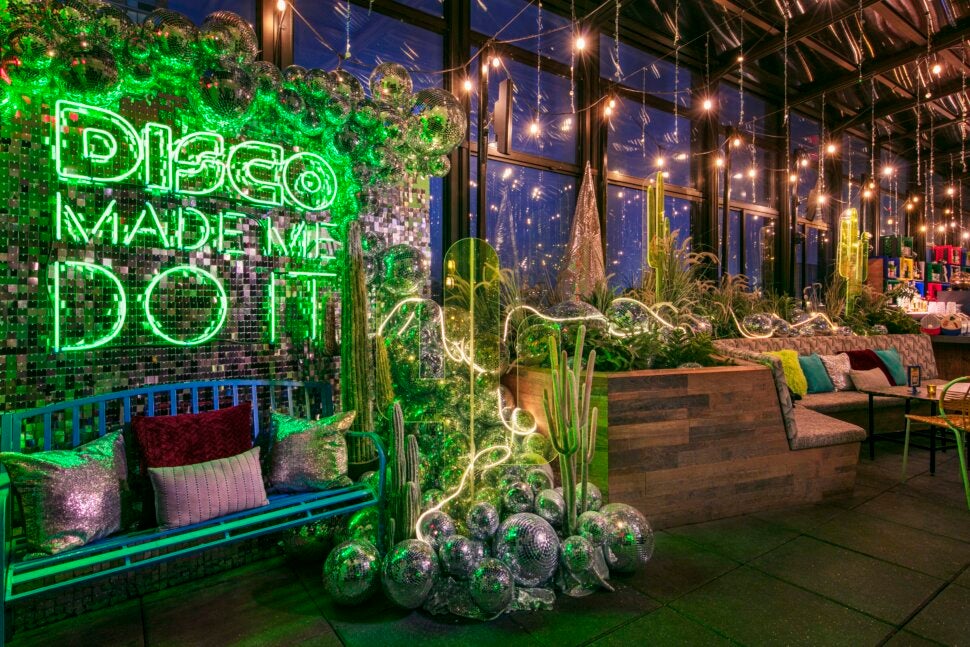 Let's groove tonight! Get your boogie on at The Ready Rooftop's Holiday Disco featuring large neon cacti throughout the space, disco snowmen, neon lights, unlimited photo moments with pops of disco balls and silver tinsel, plus brand-new seasonal cocktails and desserts.
The Ready's Holiday Disco includes new seasonal cocktails and desserts perfect for a groovy night. Some of the cocktails include the Frozen Hot Chocolate, Salted Caramel Espresso Martini and more which were curated by Senior Director of Beverage, Nikki McCutcheon. Plus, don't miss our brand-new Coconut Tres Leches dessert curated by Corporate Pastry Chef, Erin Cayaban.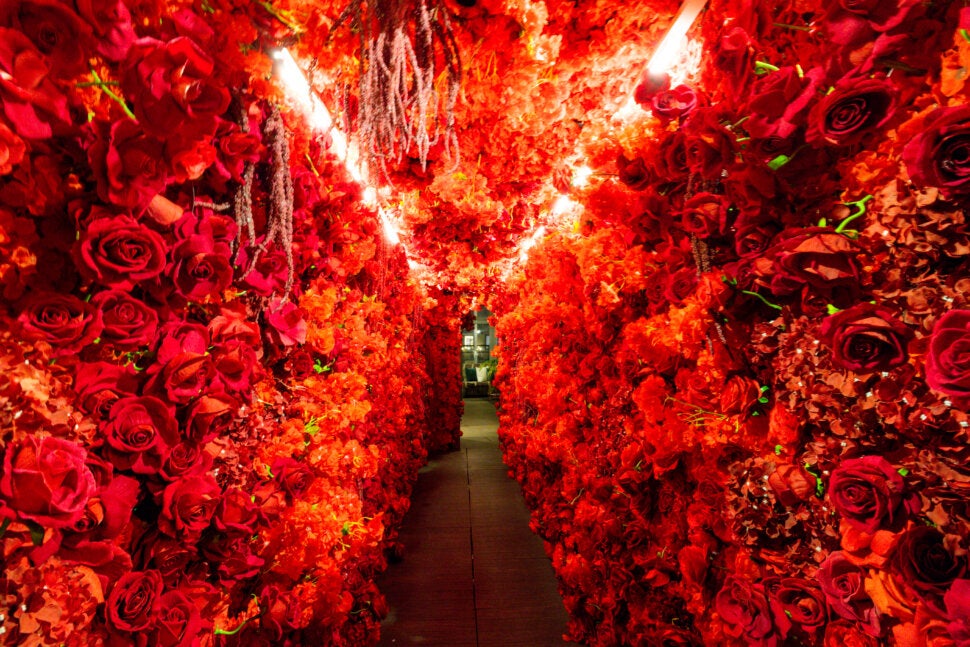 The famous 'Winter Rose Garden' pop-up has made its appearance for the first time at PHD Terrace at Dream Midtown! The beautiful arrangement includes an all-red-rose haven complete with the iconic NYC flower tunnel made of 10,000 red roses, thousands of twinkling lights, snow dusted red rose photo moments, winter themed cocktails, and the venue's Instagrammable flowerpot dessert. It's open now through February 2023, so get there while the roses are still in bloom.