New Cocktails Arrive at TAO Asian Bistro
April 3, 2023
As the weather gets warmer, there's no better way to welcome the new season than with our new cocktail menus at TAO Downtown and TAO Uptown. From unique twists on classic cocktails like sake-based drinks, to more adventurous options like duck fat washed whisky, there's something for everyone to enjoy. For those who prefer a sweeter option, Thai tea and Yuzu marmalade cocktails are the perfect choice.
New Specialty Cocktails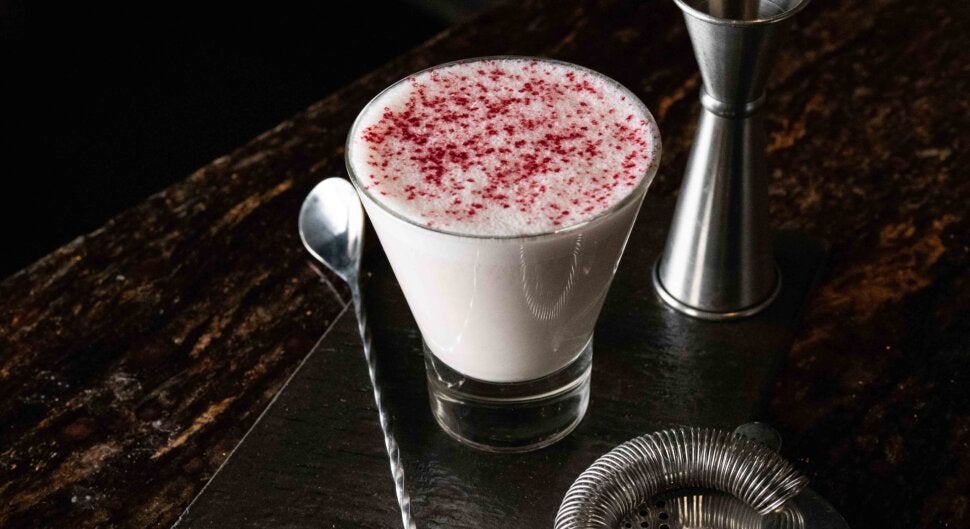 Nang Mai (Roku Gin, Captain Morgan Rum, Lime, Raspberry, Coconut): Named for the mostly benevolent tree nymphs in Thai folklore, this cocktail is softly sweet and nice but packs a punch if you don't handle with care.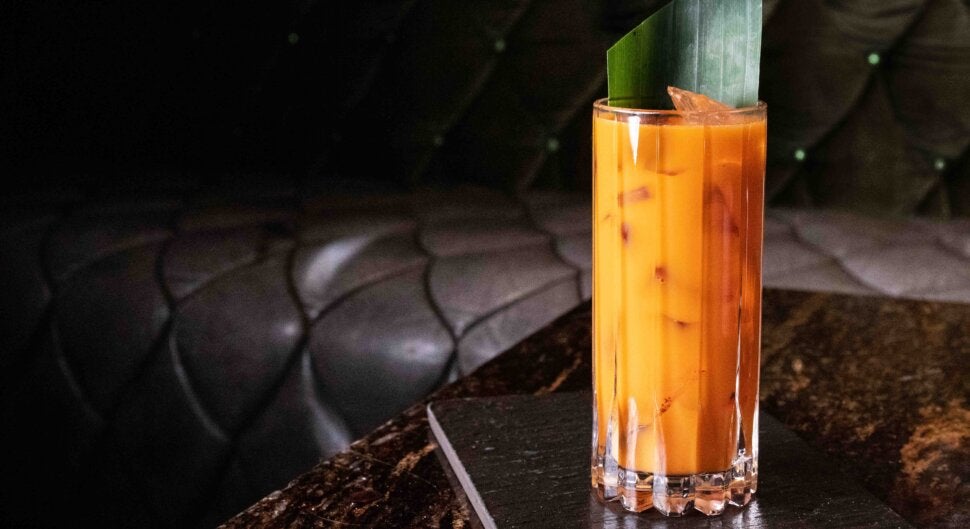 Bangkok Minute (Redemption Rye, Lost Irish, Remy VSOP, Thai Tea, Vanilla Milk): A classic Thai tea marries with a blend of spirits that add depth and body. The hint of salt smooths the way. Dangerously drinkable with a hint of nostalgia.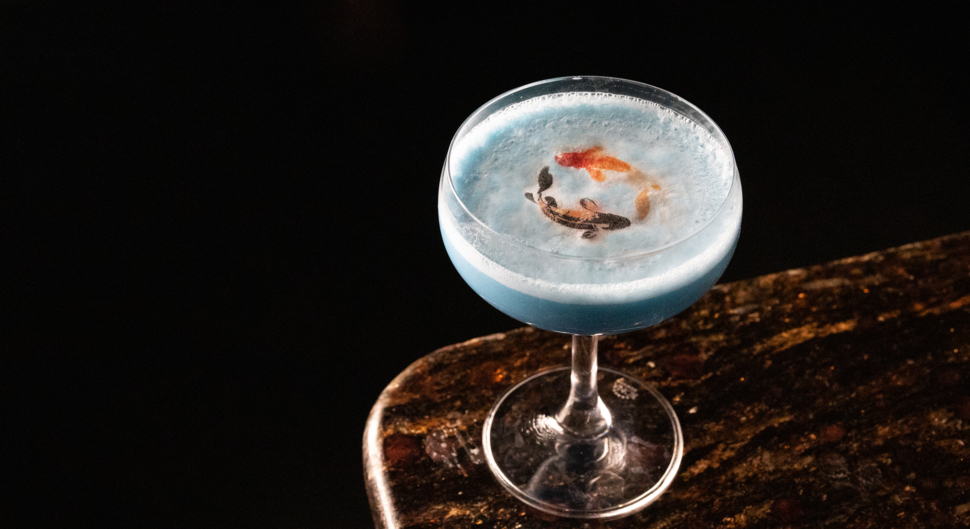 Fuji Sky (Snow Maiden Sake, Montenegro Amaro, Yuzu, Blue Spirulina, Tao House Blend Tea): Meant to capture clear skies and clouds off the mountains in Japan. The dichotomy of the intense color and beautifully delicate flavors make this a supremely quaffable drink.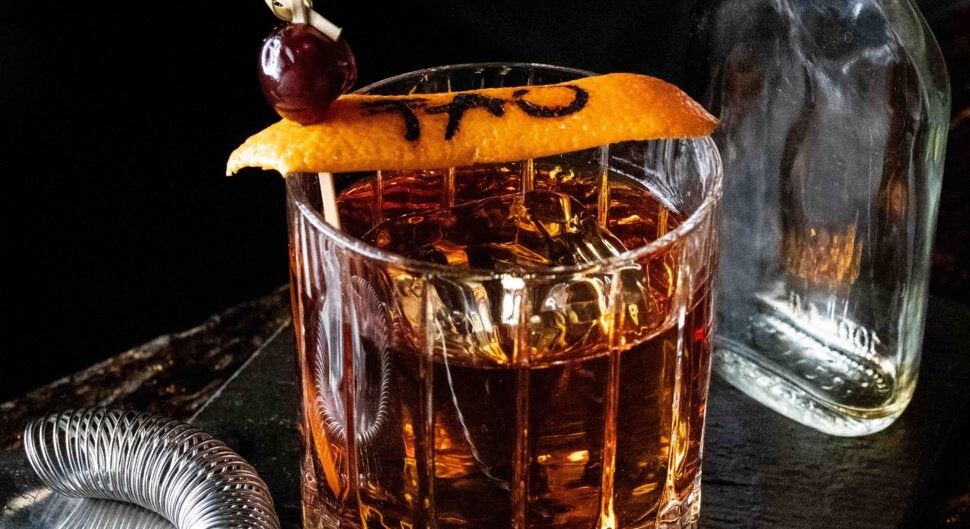 Imperial Old Fashioned/Coiling Dragon (Toki Duck Fat Washed Whisky, Soy Brown Sugar Syrup, Angostura Bitters): Rich, luxurious, and beautifully flavored, this cocktail showcases why Peking duck has been a mainstay on the imperial table for dynasties spanning almost a millenia.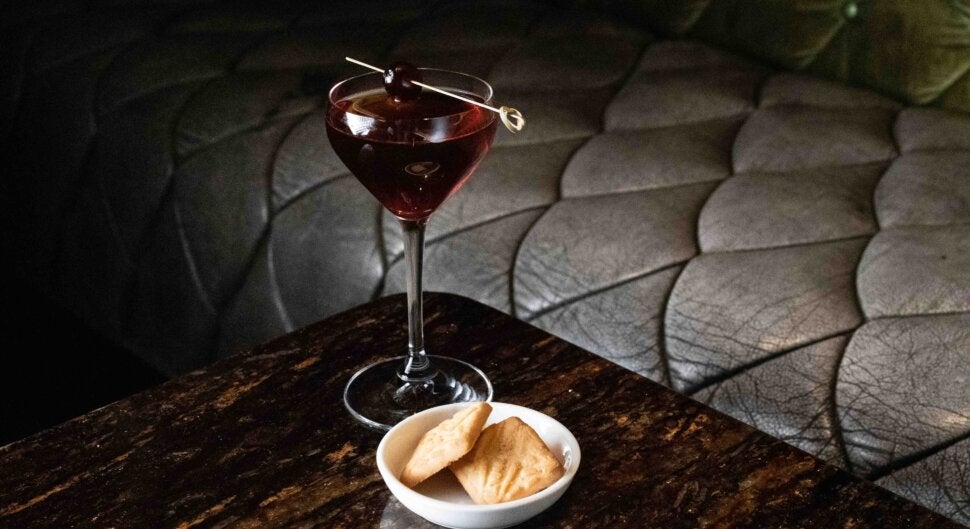 From Shanghai With Love (Bulleit Bourbon, Green Chartreuse, Strawberry Peppercorn Vermouth, Tea Scented Shortbread): For Manhattan lovers who want their cocktail to take them on a flavor journey with every sip. Smoke, pepper, fresh berries, cut herbs, citrus. Paired with a tea scented shortbrea to enhance the experience. Supports Girl Scout troop 6000.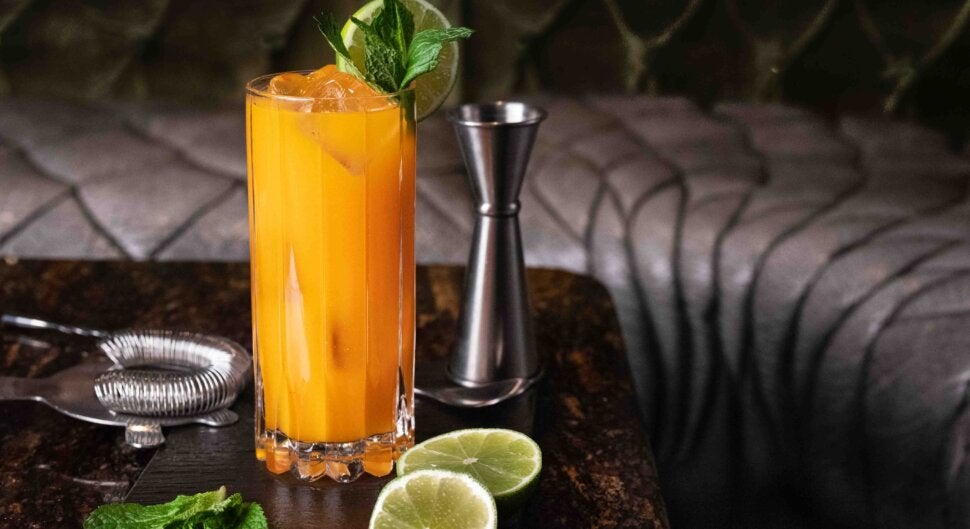 Sun Phoenix (Mijenta Blanco, Bombay Dry Gin, Aperol, Passionfruit, Lime, Red Bull): Blazingly beautiful and a tropical getaway in a glass. The juicy flavors are tempered with enough dimension of spirits to adultify this cocktail.
Zero Proof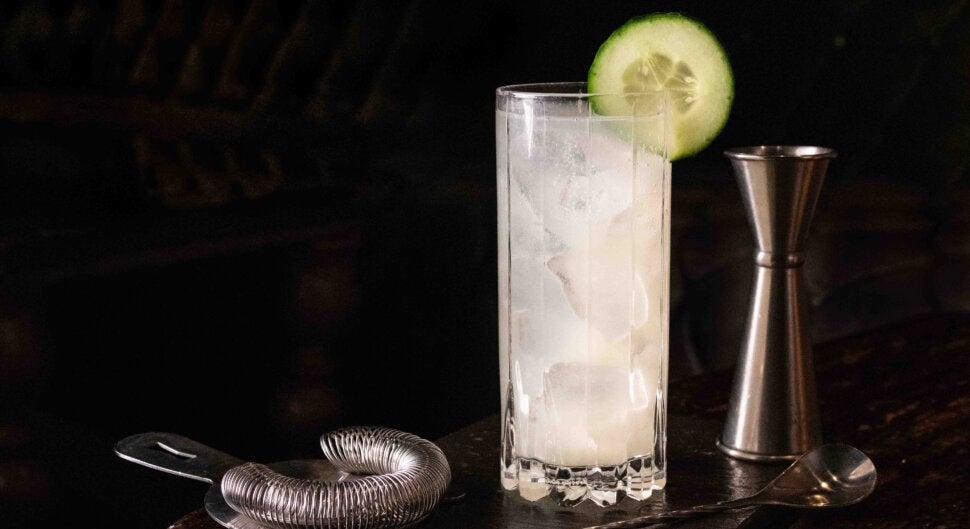 Lotus Pond/Zen Blossom (Seedlip Grove, Vanilla, Yuzu Marmalade, Lemon, Cucumber Tonic): Fresh, floral, bright. An easy drinking NA that is sophisticated on the palate.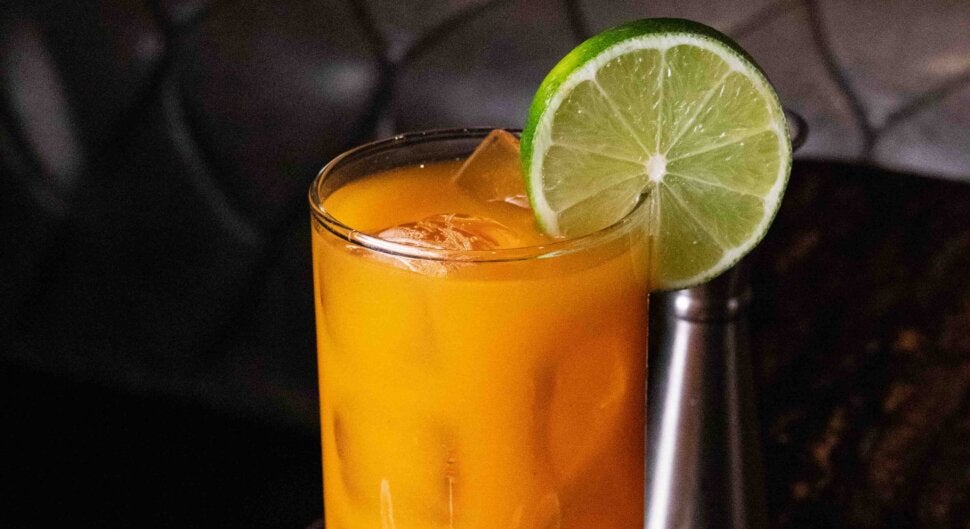 Lantern Festival (Aperitivo, Passionfruit, Mango, Lime, Red Bull): Non alcoholic version of the Sun Phoenix with the same juicy, interesting goodness of the boozy version.
TAO Uptown Exclusives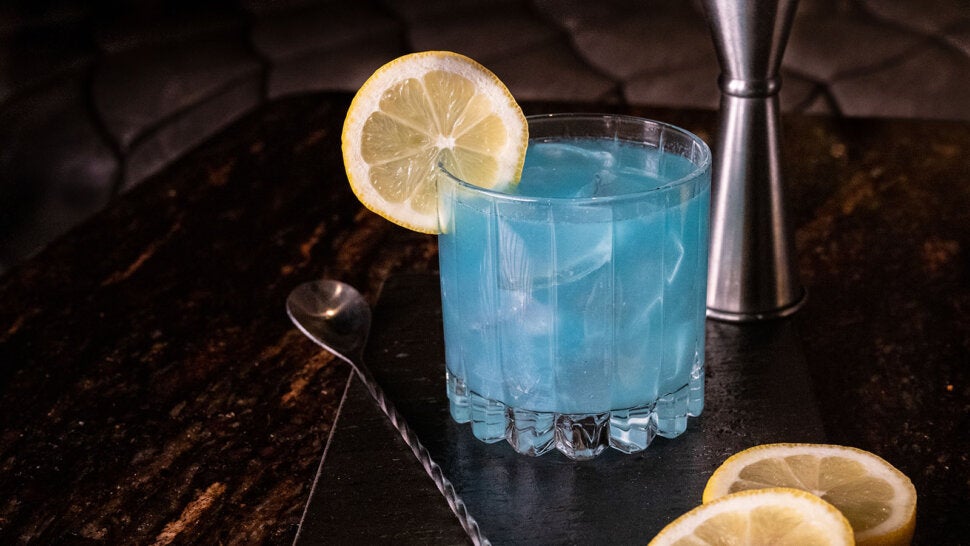 Shattered Moons (Bombay Gin, Mizu Shochu, passionfruit, lemongrass, oolong, orgeat): The classic tiki staple, a Saturn, gets a revamp with light and lovely lemongrass and milky oolong tea. A twist of blue orgeat ensures a stunning visual presentation that all eyes are drawn to.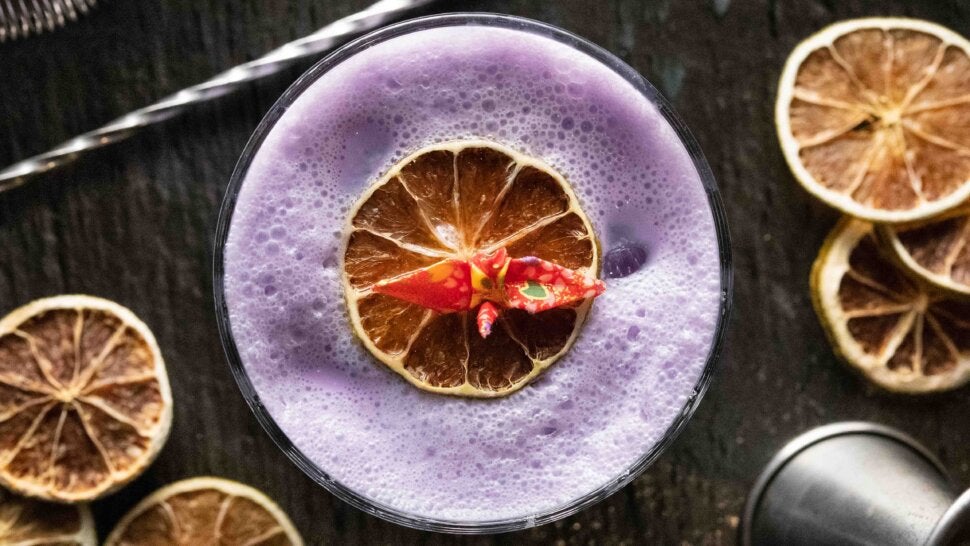 Find Your Ikigai (Ilegal Mezcal, Bacardi, coconut, ube, lime): Inspired by the world's first novelist, this Japanese writer's name translates to 'purple', echoing the lovely pale lavender of the ube. Deceptively simple, yet full of a diversity of flavors.