Indulge in the Allure of Italian fare
July 20, 2023
When it comes to Italian cuisine, there's nothing quite like the authentic, high-quality ingredients and traditional techniques. Known for its rich and diverse flavours, with each region offering its own unique take on traditional dishes, one of the defining features of Italian cuisine is its use of fresh, seasonal ingredients combined to create both flavourful and satisfying dishes. It is a celebration of the senses and emphasises fresh, seasonal ingredients and uses bold, bright flavours.
LAVO London's menu will offer sophisticated Italian cuisine with coastal flair with a focus on using fresh, local and seasonal produce. Highlights include "The Meatball" a 1lb Wagyu meatball with marinara sauce and whipped ricotta; Tagliatelle al Limone served with sweet butter and kaluga caviar; Salt-baked sea bass; the signature 20 Layer Chocolate Cake with 10 layers of chocolate cake and 10 layers of peanut butter Mascarpone.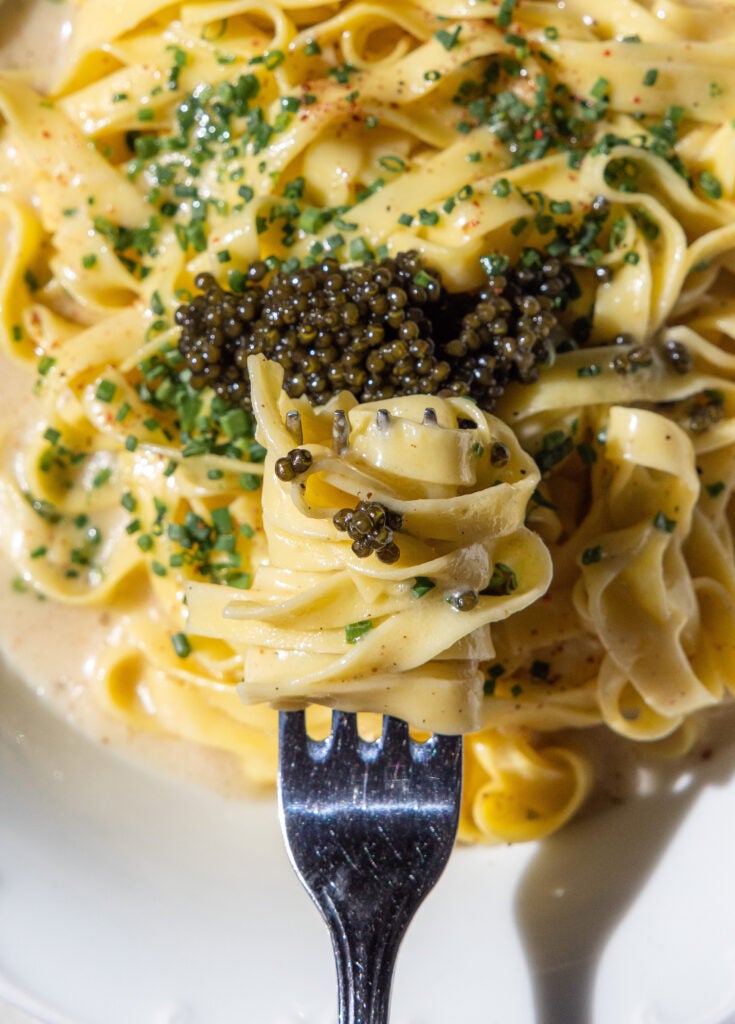 Ralph Scamardella, Corporate Executive Chef and Partner at Tao Group Hospitality, has successfully overseen the LAVO concepts in New York, Las Vegas and Los Angeles, and has led the development of LAVO offering in London. As the son of Italian immigrants, Chef Scamardella developed an affinity for cooking with fresh ingredients early on, enjoying seasonal produce as staples in cooking which is prevalent in LAVO London's menu.
LAVO London's kitchen is helmed by Culinary Director Stefano Lorenzini, an authentic Italian chef with 24 years of experience. Starting with his early days in San Severino Marche, Italy, Lorenzini cooked with his Grandmother developing a passion for creating traditional recipes with a modern twist. In later years, Lorenzini moved to London mastering the Art of Pasta at various top Italian restaurants. In 2019, Lorenzini joined Tao Group as Executive chef with an established name in the culinary world. Chef Lorenzini is a strong advocate of food sustainability promoting organic farming, responsible fishing, and the use of seasonal products that wholeheartedly connects to the LAVO philosophy.
LAVO London's menu builds on traditional recipes at the heart of Italian gastronomy, using simple yet sophisticated techniques, which bring out the natural flavours of each ingredient. Our dishes are inspired by coastal southern Italy and influenced by London produce while paying homage to LAVO's signature Italian classics. The result of Chef Scamardella and Chef Lorenzini's ethos and vision is a menu of fresh pastas made in-house; pizzas made with whole grain, single-source flour, and an extensive offering of meat, fish and seafood, fresh salads and locally-sourced vegetables.