Hakkasan to Open at Mandarin Oriental Bosphorus, Istanbul
August 17, 2023
The second restaurant of the famous Michelin-starred Hakkasan in Turkey will be opening in Istanbul at the end of the summer.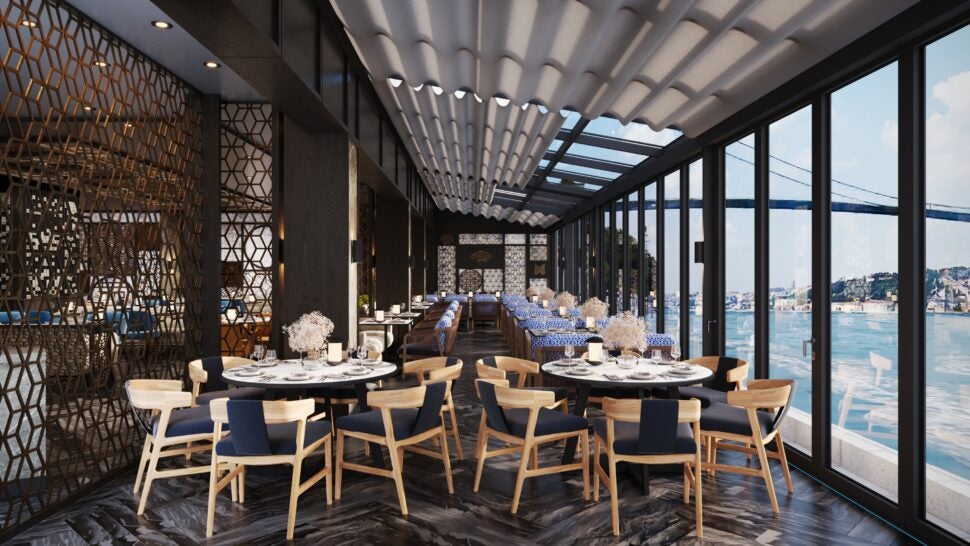 With eleven restaurants worldwide, four holding Michelin stars, Hakkasan will soon launch its second restaurant in Turkey at Mandarin Oriental Bosphorus Istanbul. Helmed by Tao Group Hospitality's Chief Culinary Officer, Ralph Scamardella and Hakkasan's Corporate Executive Chef, Andrew Yeo, Hakkasan Istanbul will feature an exquisite menu of signature dishes and extraordinary craft cocktails following the success of last summer's unveiling of Hakkasan Bodrum.
"We know discerning diners in Istanbul demand an exceptional culinary journey. We are thrilled to bring the finest modern Cantonese menus and a luxury experience unique to Hakkasan," said Tao Group Hospitality's Chief Culinary Officer Ralph Scamardella, "For years, we have pushed the boundaries of what to expect from our restaurants. We look forward to sharing our evolving Hakkasan philosophy with even more people throughout our continued growth in the region."
The internationally renowned restaurant brand, which combines award-winning cuisine and cocktails with a unique soundtrack and service experience, was initially launched in Soho, London, in 2001, followed by Mayfair, London, in 2010. London locations, Dubai, and Abu Dhabi have each earned and continue to hold a coveted Michelin star.
Recognized as one of the most influential Chinese restaurants in the world, Hakkasan looks forward to evolving traditional Cantonese cuisine and bringing contemporary flair to the dining scene in Istanbul. With a breathtaking panoramic view of the iconic Bosphorus, Hakkasan Istanbul will offer an unprecedented dining experience unlike anything residents and tourists have ever encountered.
Chairman of the Board of Astaş Holding, Mr. Vedat Aşcı has stated, "We are very pleased to offer a unique experience to the Turkish and the world elite. I believe that Mandarin Oriental Bosphorus Istanbul will enchant the guests with their service quality, unique menus, and wonderful flavours offered at Hakkasan Istanbul."
Reservations launching September
Open Daily – 4pm-11:30pm
WhatsApp Reservation Line +90 539 688 66 15