Hakkasan and Yauatcha are turning cocktails and desserts pink for Breast Cancer Awareness Month
October 4, 2023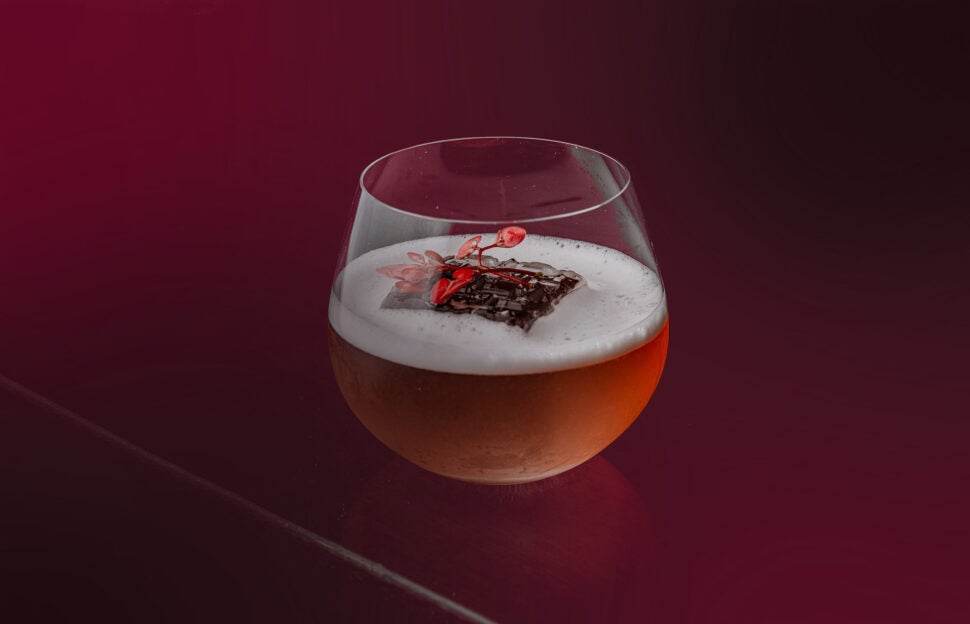 Hakkasan and Yauatcha are proud to announce their special initiative in honour of Breast Cancer Awareness Month this October. Both restaurants from Tao Group Hospitality will introduce a limited-edition cocktail and dessert that supports a crucial cause, with 10% of profits of each item sold going to UK Cancer Research. Hakkasan and Yauatcha have partnered with Komos Tequila to create the new cocktails that helps raise awareness for the charity throughout October combining innovation and philanthropy.
The Rosalita cocktail, available at Hakkasan Hanway Place and Hakkasan Mayfair, features a blend of Komos Reposado Rosa tequila, Cucumber, Doladira aperitivo, Cocchi Americano Roso reduction, Lime, and Saicho Jasmine Sparkling tea. A modern, refreshing and floral cocktail with a hint of bitterness that will be available for £22. For dessert, a signature at Hakkasan and a favourite for many, the Jivara Bomb has been turned pink. Comprising delicious hazelnut praline and milk chocolate, the dessert will be available for £15.
At Yauatcha Soho and Yauatcha City, the vibrant Xi Wang cocktail will be available for £16 and combines Komos Reposado Rosa tequila, plum, pineapple, raspberry and bergamot, creating an energising, fruity yet sour cocktail that is full in body with a refreshing finish. For dessert, a special Fig and Hazelnut petit gâteau, available for £6, has been created, adorned with the iconic pink ribbon in support of Breast Cancer Awareness.
Tao Group Hospitality will also be organising a 5 mile walk for all team members to participate in, wearing specially designed Komos Tequlia t-shirts, with any additional fundraising also going to Cancer Research UK. Guests can join them this October in raising awareness and funds for Breast Cancer Awareness Month, with inspired limited-edition cocktails and desserts available throughout the month of October at both Hakkasan and Yauatcha restaurants.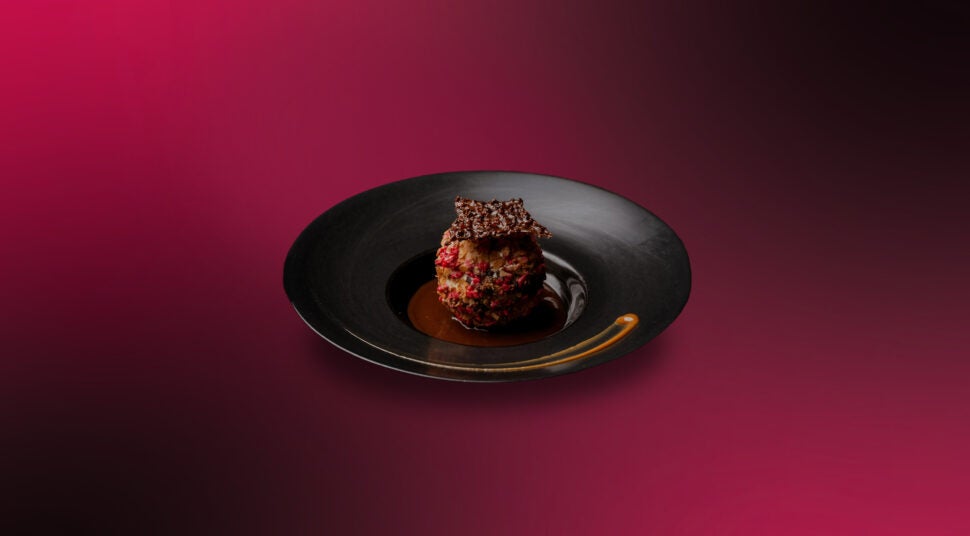 For more information please visit their website at hakkasan.com and yauatcha.com.