Nationwide Shipping
We're Now Shipping Nationwide!
Enjoy your TAO, LAVO, and Beauty & Essex favorites from home or share the perfect gift! Shipping nationwide through our friends at Goldbelly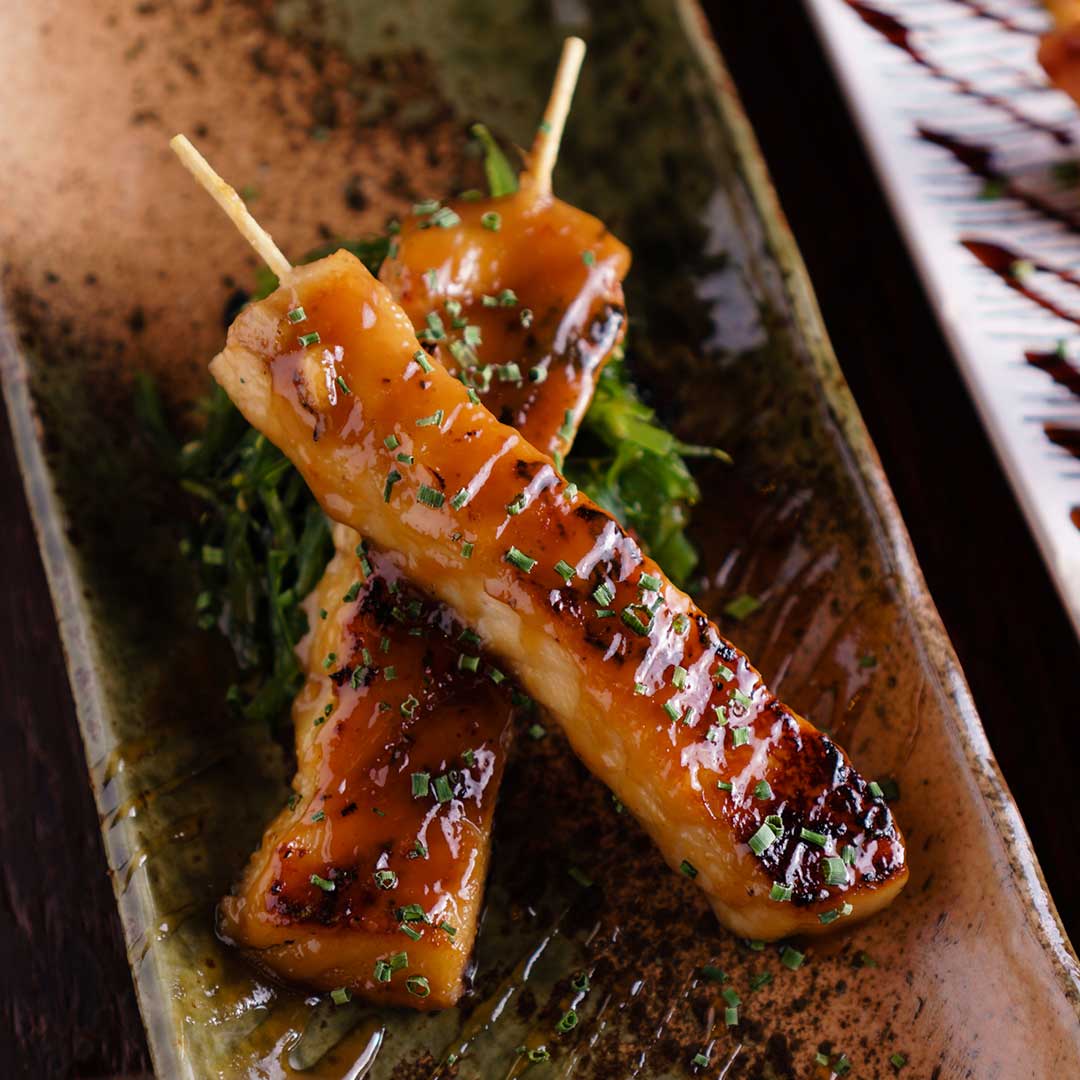 Satay of Chilean Sea Bass
Eight succulent skewers of marinated Chilean Sea Bass, seared and finished to golden perfection in your oven at home. Served over Wakame seaweed salad and drizzled with our signature misoyaki (miso teriyaki) sauce.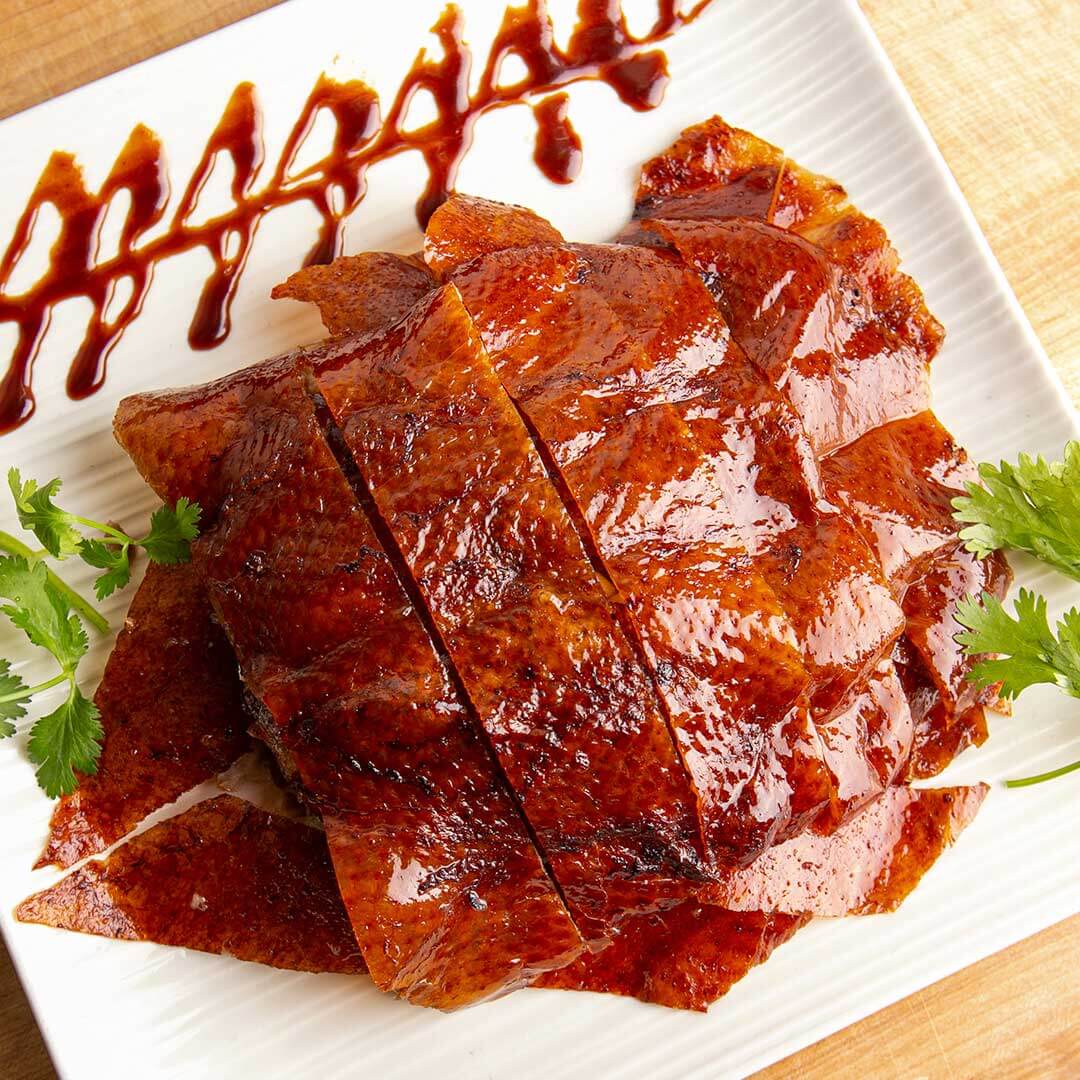 Peking Duck
A whole free-range heritage duck, marinated and dried for 48 hours to perfection. Our Chefs have expertly prepared this famous dish in the traditional Peking style, with the TAO touch, to result in a crispy, juicy and delicious duck that is a snap to finish and serve at home. Served with cucumber, scallions, hoisin sauce and delicate bao buns.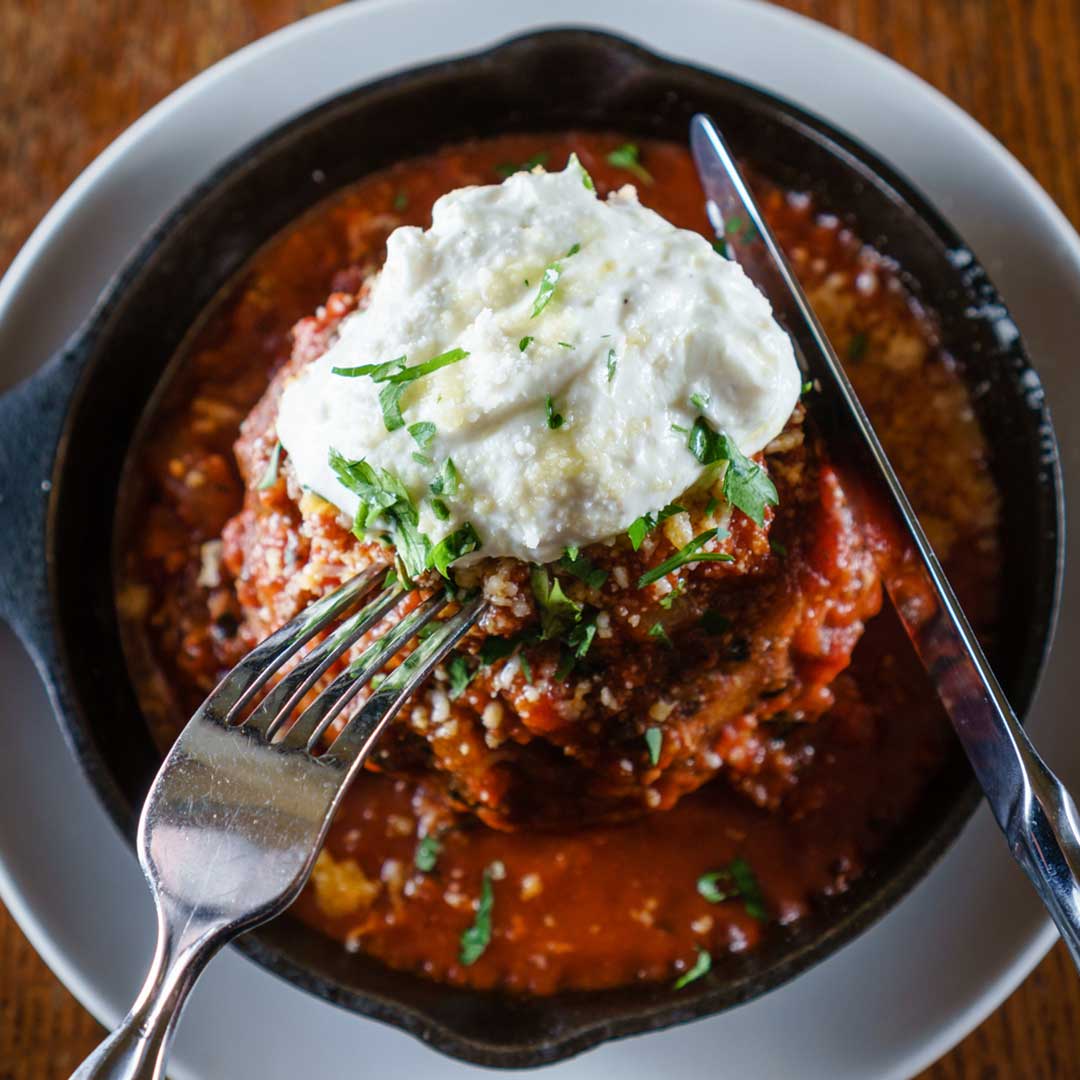 "The Meatball"
Our famous meatball is shipped in packages of two – each meatball features 16 ounces of fresh ground Imperial Wagyu, Italian sausage, and veal.
This mouthwatering favorite is served in a rich sausage ragù and topped with fresh grated parmesan, creamy whipped ricotta and then garnished with chopped parsley and extra virgin olive oil.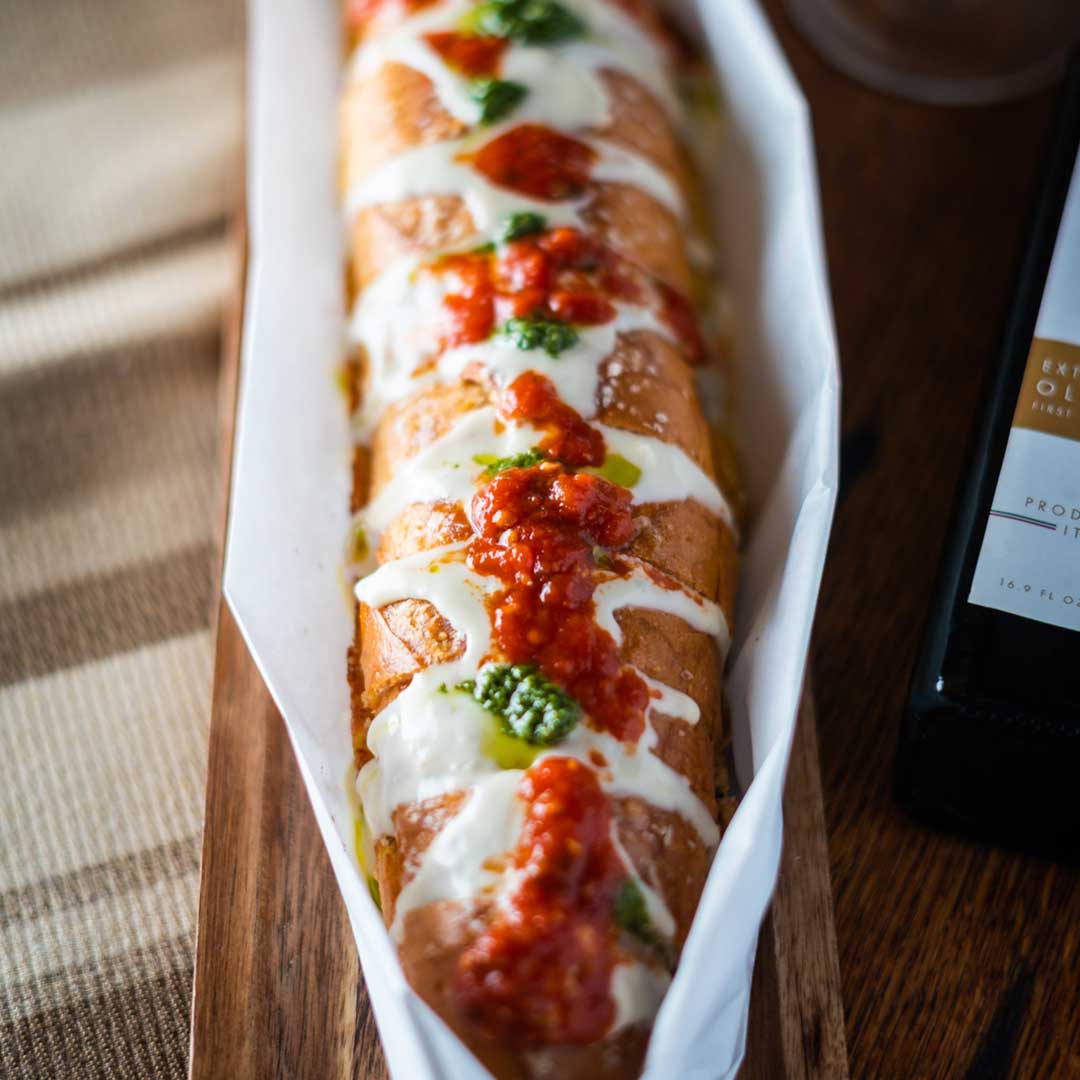 Garlic Bread
Our garlic bread features two loaves of artisan semolina bread, slathered in house-made garlic butter and paired with a trio of sauces – our signature marinara, delicious basil pesto and decadent gorgonzola dolce.
Delicious on its own, and a perfect complement to our Meatball.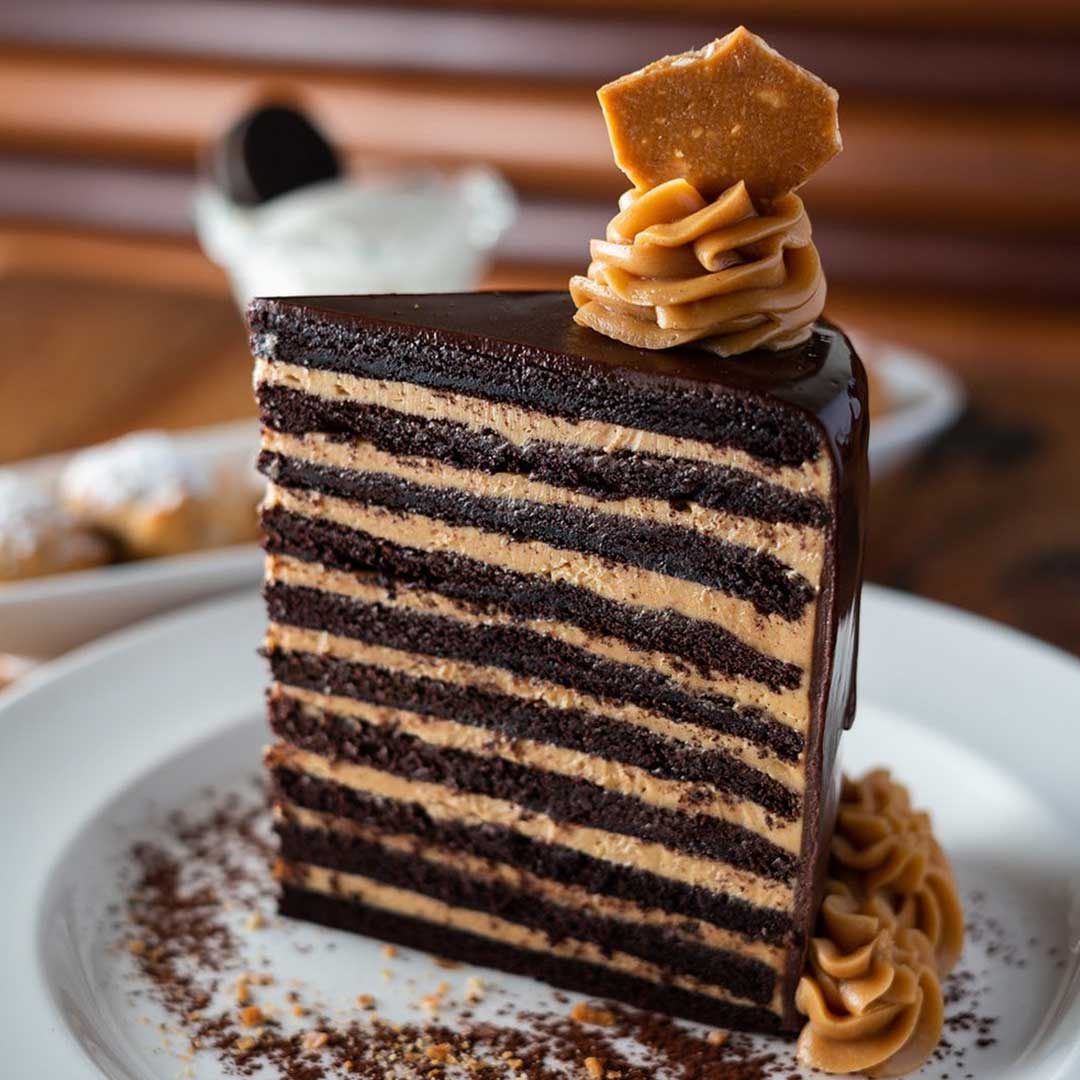 20 Layer Chocolate Cake
Featuring layers of moist, chocolate devil's food cake, sandwiched by peanut butter mascarpone, and finished with rich chocolate frosting, the legendary 20 layer chocolate cake is for the dessert lover in us all.