Global hospitality company, Tao Group Hospitality is bringing its award-winning restaurant Yauatcha to the Kingdom of Saudi Arabia
January 9, 2020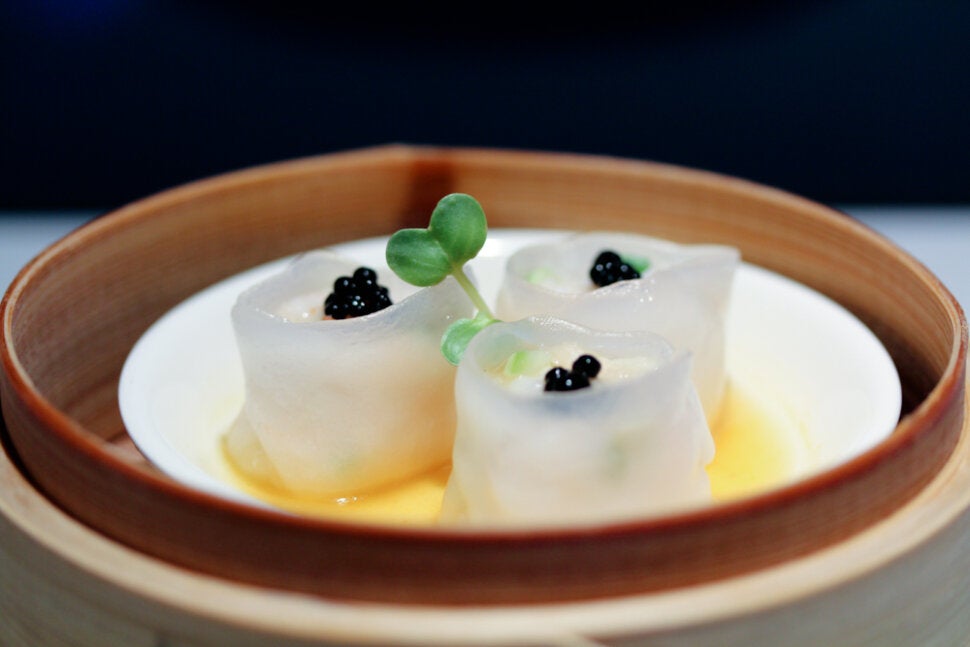 RIYADH, Saudi Arabia, Jan. 8, 2020 — Al Khozama, a leading developer of luxurious commercial properties in the Kingdom of Saudi Arabia, and TAO Group Hospitality have joined forces to bring world-class Cantonese fare to Riyadh's newly refurbished Al Faisaliah Mall – MODE. Opening in the coming weeks, Yauatcha is an innovative dining experience combining dim sum, tea, mocktails and juices, and European patisserie.
Yauatcha, founded in 2004 in the heart of Soho, London, is perfect for culture-seekers and the culinary adventurous. Every aspect of the restaurant's interior design encapsulates the key elements and characteristics of the London flagship restaurant. Across its two floors, guests are privy to the dynamic energy coming from the visible kitchens, the peaceful aquariums, the signature pastel palette of blues, pinks and greens as well as the starry sky in the juice bar, which has become synonymous with the restaurant's eminent style.
Influenced by Feng Shui principles, the design aesthetic provides an elegant yet comfortable ambiance in which to enjoy a meal and social drinks. The all-day dim sum dining experience is ideal for a light lunch or dinner of steamed, baked, grilled or fried dim sum or larger feasts of duck, fish and noodle dishes. Yauatcha is also famed for its wide selection of teas and assorted patisseries and is a popular destination for mocktails with friends or colleagues.
The unique menu, packed with auspicious ingredients, is an incarnation of authentic Chinese heritage with regional Cantonese cooking techniques, offering a wide range of sumptuous dim sum as well as the star dishes it shares with its sister restaurant, Hakkasan, such as the famous Crispy Duck Salad. Enjoying equal importance within the Yauatcha brand is the in-house and standalone patisserie. The French-inspired confectionaries shape the concept of a modern patisserie, bringing a melange of delectable desserts to the fore from macarons to petits gâteaux and chocolates, all artfully presented.
This is Yauatcha's Middle East debut and is the first Tao Group Hospitality brand to enter the Kingdom of Saudi Arabia. Yauatcha has branches in London's Soho and City district, along with Mumbai, Bengaluru, Kolkata in India.
More information can be found at:
Website: https://yauatcha.sa
Facebook: https://www.facebook.com/YauatchaRiyadh
Instagram: https://www.instagram.com/YauatchaRiyadh
Twitter: https://twitter.com/YauatchaRiyadh