Casa Calavera Las Vegas is Now Open at Virgin Hotels Las Vegas
April 3, 2021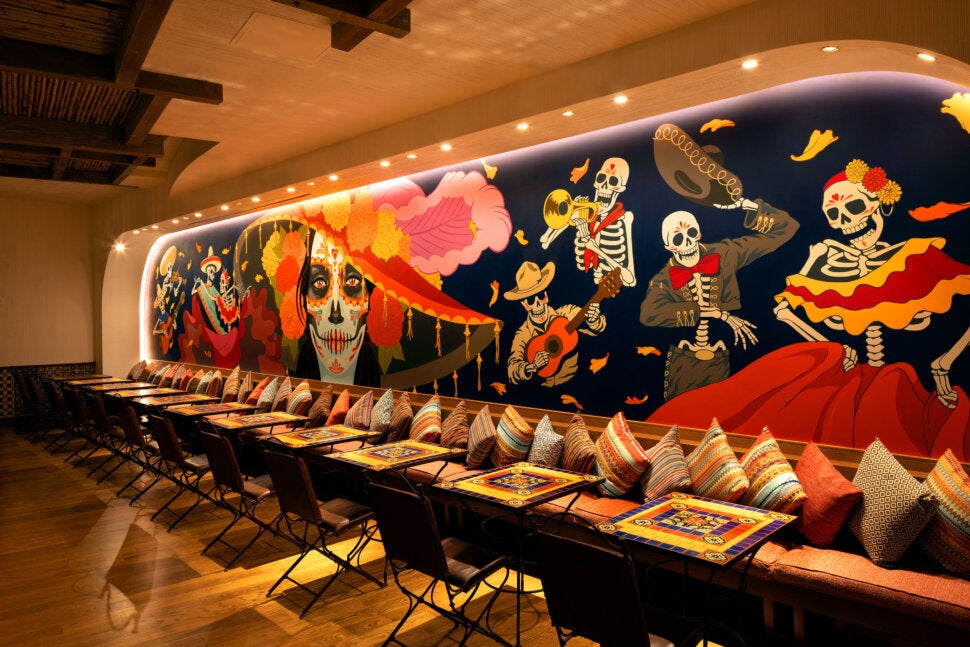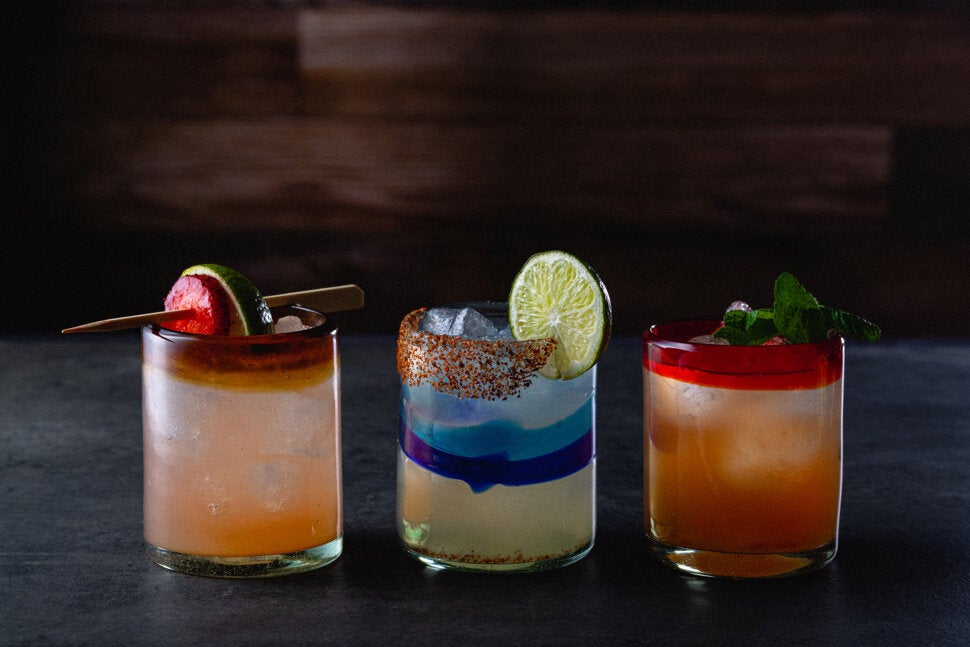 THE INDOOR/OUTDOOR MEXICAN CULINARY AND CANTINA CONCEPT ALSO ANNOUNCES TACO TUESDAYS AND ITS HAPPY HOUR PROGRAM, MI CASA SU CASA
Global hospitality company Hakkasan Group today announced Casa Calavera is now open seven days a week for lunch and dinner, including Mi Casa Su Casa, its daily happy hour and Taco Tuesdays, a weekly festivity celebrating the classic entrée. Casa Calavera, a Mexican culinary and cantina concept is located poolside at Virgin Hotels Las Vegas, a part of the Curio Collection by Hilton™.
Casa Calavera uses authentic flavors and techniques to create its own version of contemporary Mexican cuisine. "We pull authentic flavors from the northern and western coastal regions of Mexico to create our flavor profiles" said Casa Calavera's Chef de Cuisine Hugo Cabrera. "We use blends of regional dried peppers, spices and pastes to prepare our adobo and achiote marinades that are the foundation of our flavor profiles." The team of talented chefs have worked in several regions of the country including Baja, Durango, Zacatecas and Nuevo Leon, which has assisted Casa Calavera in achieving its menu strategy of blending authentic regional flavors and dishes in a way that are identifiable to its guests and still have the soul of the cuisine from its origination.
Starting Monday, April 5, Casa Calavera introduces its own spin on happy hour, Mi Casa Su Casa. Available daily from 3 to 6 pm, Mi Casa Su Casa provides Las Vegas locals, tourists and hotel guests alike, $7 menu items, $20 buckets of beer and 50% off tequila and mezcal cocktails.
Then kicking off Tuesday, April 13, in celebration of everyone's favorite culinary holiday is Taco Tuesdays. Featuring $3 and $5 tacos plus beer and drink specials, Taco Tuesdays is available all day and night every week. The Taco Tuesday menu features discounted tacos including;
Roasted Chicken with achiote chicken, avocado, jicama, carrot, jalapeño, cilantro, chipotle mayo, salsa verde
Carne Asada with adobo marinated steak, oaxaca cheese, tomatillo salsa, onions, cilantro & greens
Shredded Beef with slow-cooked beef barbacoa, cotija cheese, cabbage, pickled jalapeño, chipotle mayo, fire-roasted red salsa
Pork Carnitas with braised and crispy fried pork shoulder, avocado, pickled red onion, cabbage, salsa verde, cilantro & lime
Grilled Shrimp with adobo marinated shrimp, avocado, cotija cheese, cabbage slaw, pickled red onion, salsa verde
Baja Fish with grilled aji amarillo-mahi mahi, cotija cheese, cabbage, pico de gallo, chili mayo, lime
Portobello & Rajas with charred onions, pico de gallo, greens, avocado, salsa verde
The Casa Calavera drinks menu is nothing short of tastefully refreshing. With seven different twists on the classic Margarita and an equally impressive seven specialty cocktails, there is a taste and flavor for everyone including the Casa Cooler made with Hendrick's gin, tequila, papaya, lime, and orgeat, the Hibiscus Margarita with Patrón reposado, hibiscus, and agave, lime, and hibiscus sparkling foam, the Passionfruit Mojito made with Mount Gay Eclipse rum, passion fruit liqueur, mint, lime, and club soda, and the Tamarita with Meteoro mezcal joven, agavero liqueur, and tamarind lime sour.
Casa Calavera, located inside Virgin Hotels Las Vegas at 4455 Paradise Road is open for lunch and dinner daily from 11:30am. Mi Casa Su Casa (happy hour) is available daily from 3pm to 6pm. Taco Tuesdays is available all day and night every week. Reservations are advised due to restricted capacity and can be made online at VirginHotelsLV.com or CasaCalavera.com or by calling 702-522-8000.
For inquiries to host a special event, group outing, or full venue buyout, please contact LasVegas@CasaCalavera.com
Casa Calavera
Located inside Virgin Hotels Las Vegas
4455 Paradise Road, Las Vegas, NV 89169
Reservations; CasaCalavera.com or 702-522-8000 or LasVegas@CasaCalavera.com
Cuisine; Authentic Mexican
Opening Hours:
Sundays – Thursdays, 11:30am – 10pm
Fridays – Saturdays from, 11:30am – 11pm
Website: VirginHotelsLV.com / CasaCalavera.com
Facebook: CasaCalaveraLasVegas
Instagram: CasaCalaveraLasVegas
Twitter: CasaCalaveraLV
Parking:
Utilize Virgin Hotels Las Vegas parking garage located off Paradise Road.