Soirée Supper Club
Soirée Supper Club Sundays
Soirée Supper Club
Soirée Supper Club brings a decadent new dining experience to Sunday nights at LAVO Italian Restaurant. Every Sunday, the weekly supper club pairs the dining destination's signature dishes, bottle service and new tableside libations with intriguing entertainment. You'll never know what the night holds, from the moment you are led to the table by the maître d, if he even is who you think he is. Will the busser clearing your plates be swinging from a chandelier as the evening progresses? Do you dare share your secrets with the cigarette girl? Only one way to find out…Bringing the 1960s New York era to the Las Vegas Strip, Soiree Supper Club is a chic beginning or end to any week.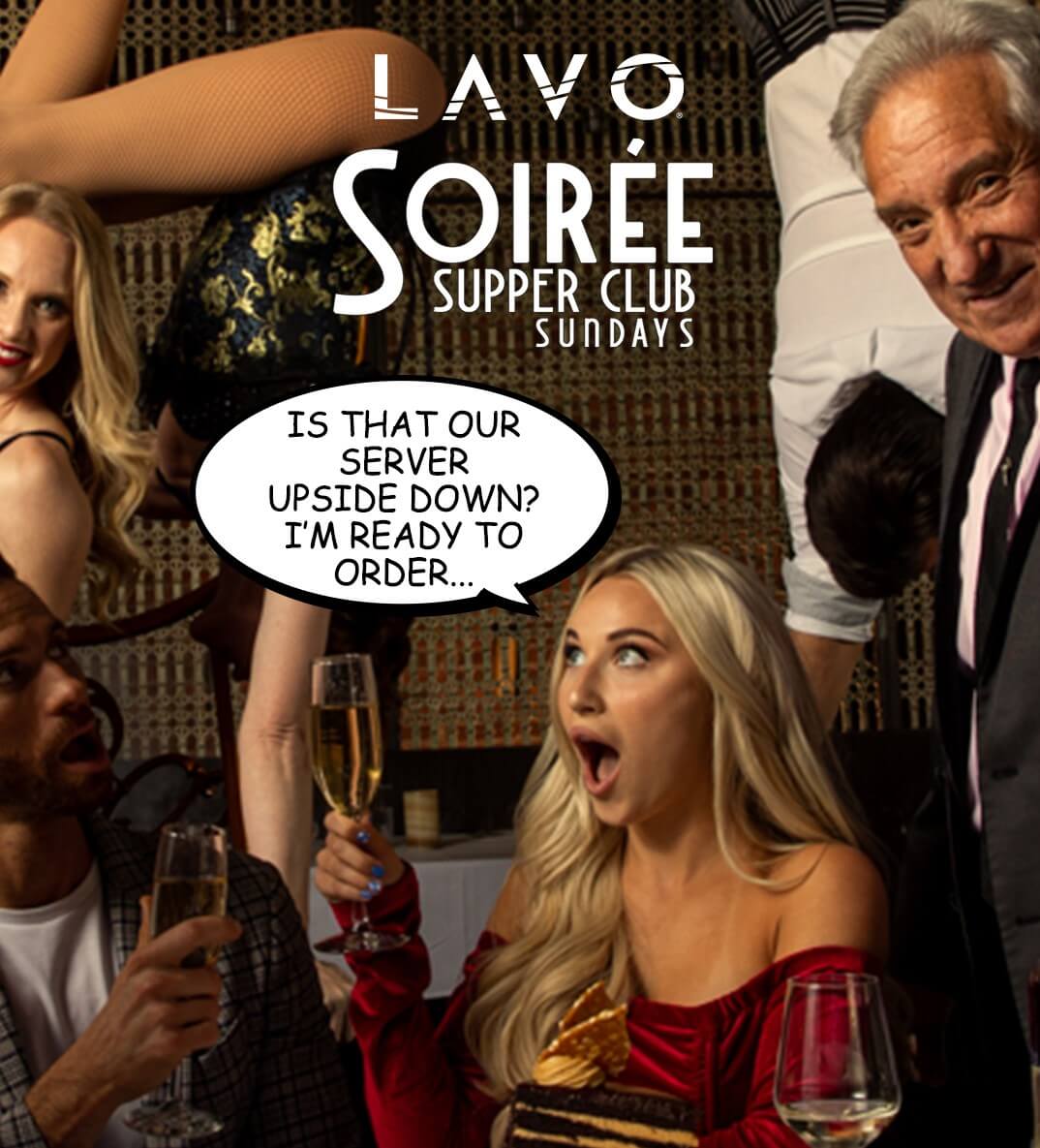 Location
3325 South Las Vegas Blvd
Las Vegas, NV 89109
hospitalitylv@taogroup.com
Hours of Operation
Dinner
Thursday, Friday 5:30PM-10:30PM
Saturday 7:00PM – 10:30PM
Sunday 5:30PM – Late
Weekend Brunch
Saturdays – 11 a.m. – 3:00 p.m.
Sundays – 10 a.m. – 3:00 p.m.
Soirée Supper Club
Sundays 9pm-late