Indulge in the Ultimate Brunch Experience: LAVO Restaurant's Weekend Brunch
LAVO Brunch
Join us every Sunday for decadent dishes and endless brunch filled with unlimited options
On Sundays LAVO Italian Restaurant offers brunch featuring an endless offering of signature dishes from Chef Partner Ralph Scamardella and Executive Chef Frank Cervantes. The eatery, which pioneered the Las Vegas Strip's famed Champagne party brunch, which runs from fall to spring, once again puts a new spin on the classic Sunday meal.
Hours of Operation:
Sundays – 10:00am- 2:00pm
Weekend Brunch
A decadent dining experience filled with unlimited food options and bottomless cocktails, LAVO's endless brunch offers an all-inclusive menu along with premium add-on selections for the perfect mix-and-match meal enjoyed in the restaurant or the expansive patio along The Strip.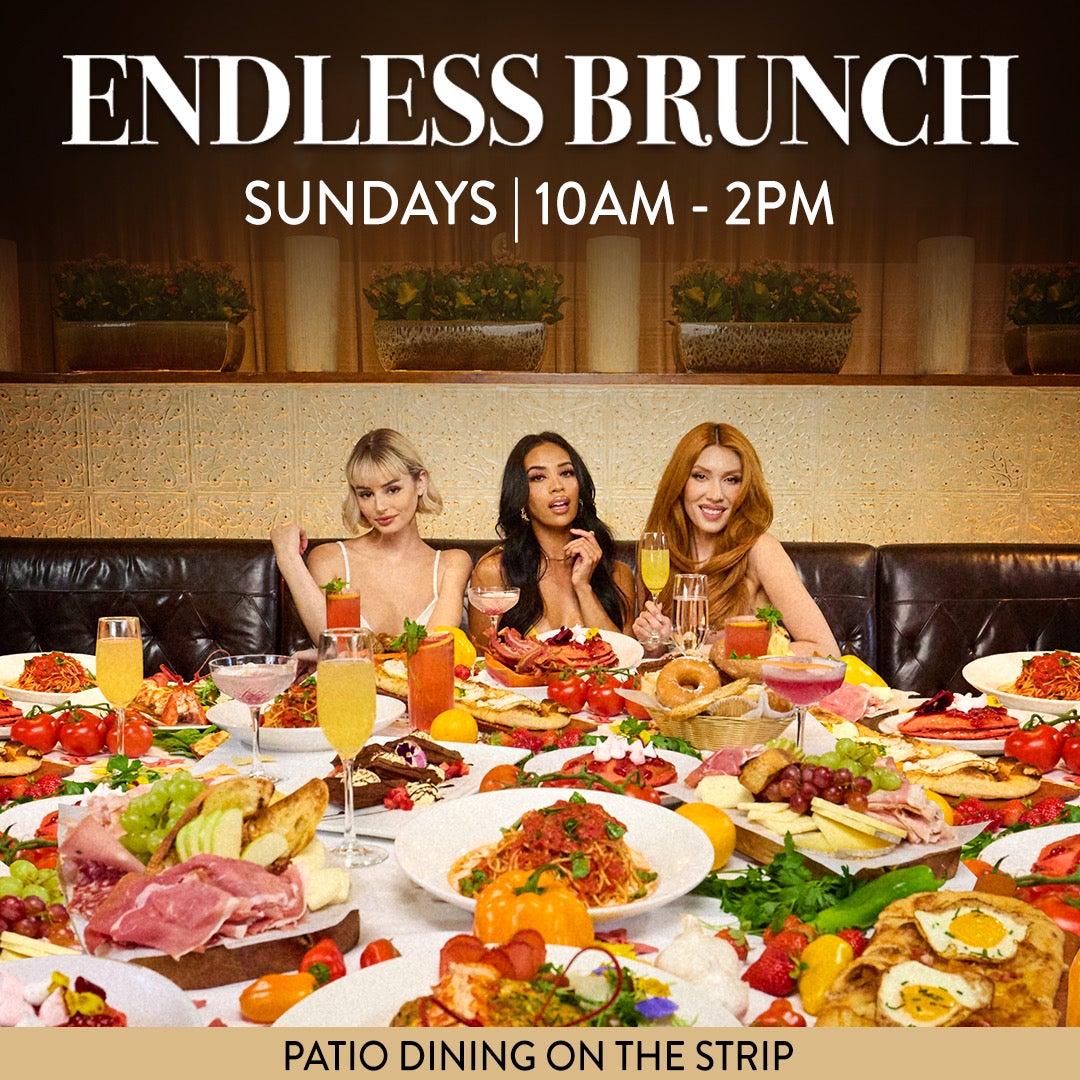 Hours of Operation
Dinner
Monday – Sunday 5:00pm-10:30pm
Weekend Brunch
Sundays – 10:00am- 2:00pm
Location
LAVO Italian Restaurant
3325 South Las Vegas Blvd
Las Vegas, NV 89109