Delivery
Delivery & Curbside Pickup
Sunday - Wednesday 5PM - 10PM
Thursday - Saturday 5PM - 11PM
Enjoy the taste of TAO Downtown from the comfort of your home or office.
To place a phone order with us directly, view our menu and call us at 212-249-1133.
We also deliver on the following platforms: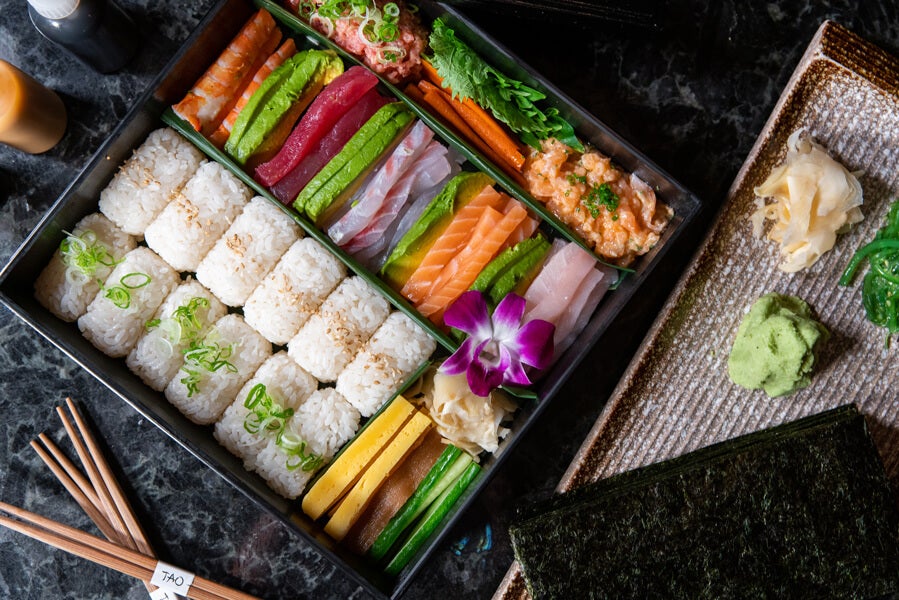 Hand Roll At Home Experience
Deluxe $150 / Premium $275
A Build-Your-Own Experiencefeaturing a Curated Assortment ofFresh Sashimi & Accompaniments.