Menu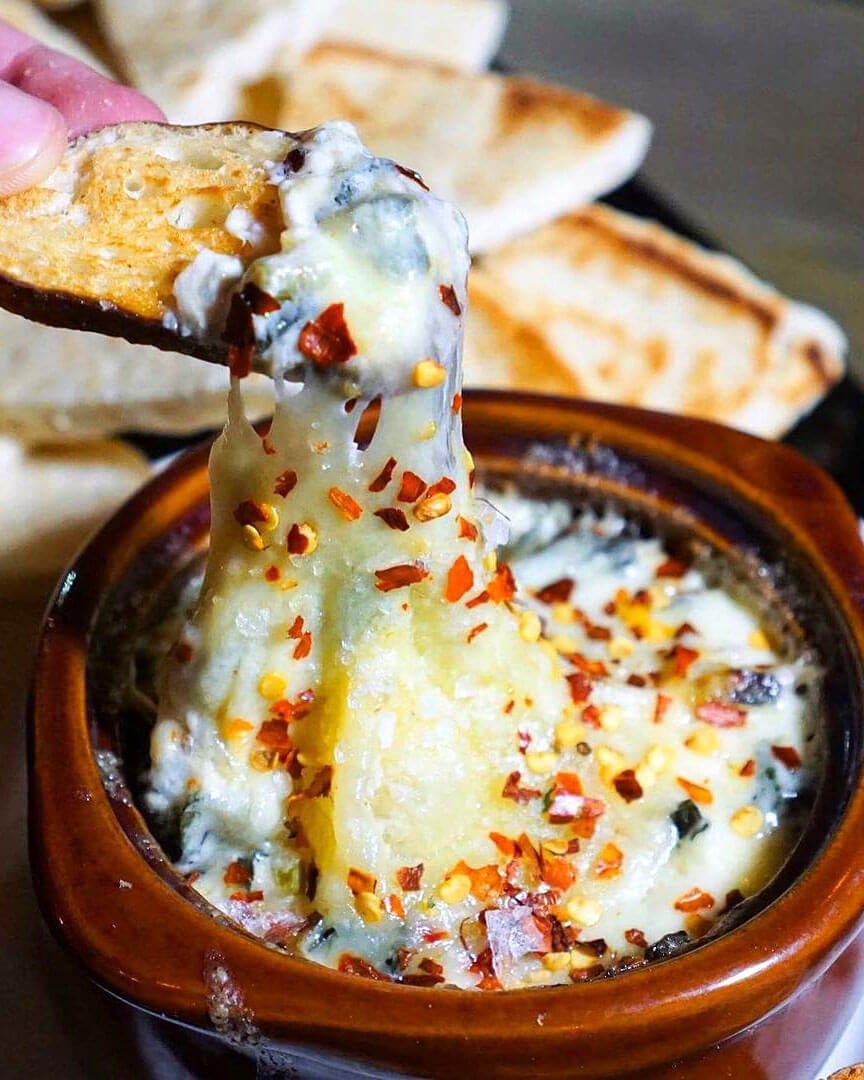 Bar Bites
RICKEY MIXED NUTS
6
Salty and Spicy (V /GF /DF)
HOUSE PICKLED VEGETABLES
5
Baby Carrots, Cauliflower, Pearl Onion (VG/GF/DF)
TRUFFLE AND PARMESAN POPCORN
7
White Truffle Essence, Parmigiano (V /GF)
STEAMED EDAMAME
10
Heinz 57 Collection™ Chili Pepper Crunch, Maldon Sea Salt (VG /GF /DF)
MEDITERRANEAN SPREADS
14 / 25
Hummus, Muhammara, Pomegranate, Crudite (V /GF) 14 / 25
KALE AND ARTICHOKE DIP
15
Toasted Pita Chips (V)
GRILLED CHEESE SAMMY
14
Sourdough, Gouda, Apricot Sauce (V)
RICOTTA FLATBREAD
18
Caramelized Onion, Sesame Seeds, Heinz 57 Collection™ Hot Chili Infused Honey, (V)
FILET MIGNON SKEWERS
19
Kettle Chips, Chimichurri Sauce (GF /DF)
SPICY TUNA TARTARE
23
Yellow Fin Tuna, Rice Cracker, Spicy Mayo (GF /DF)
SALUMI E FORMAGGI PLATTER
26
Chef's Selection of Imported Cured Meats and European Cheeses served with traditional accoutrements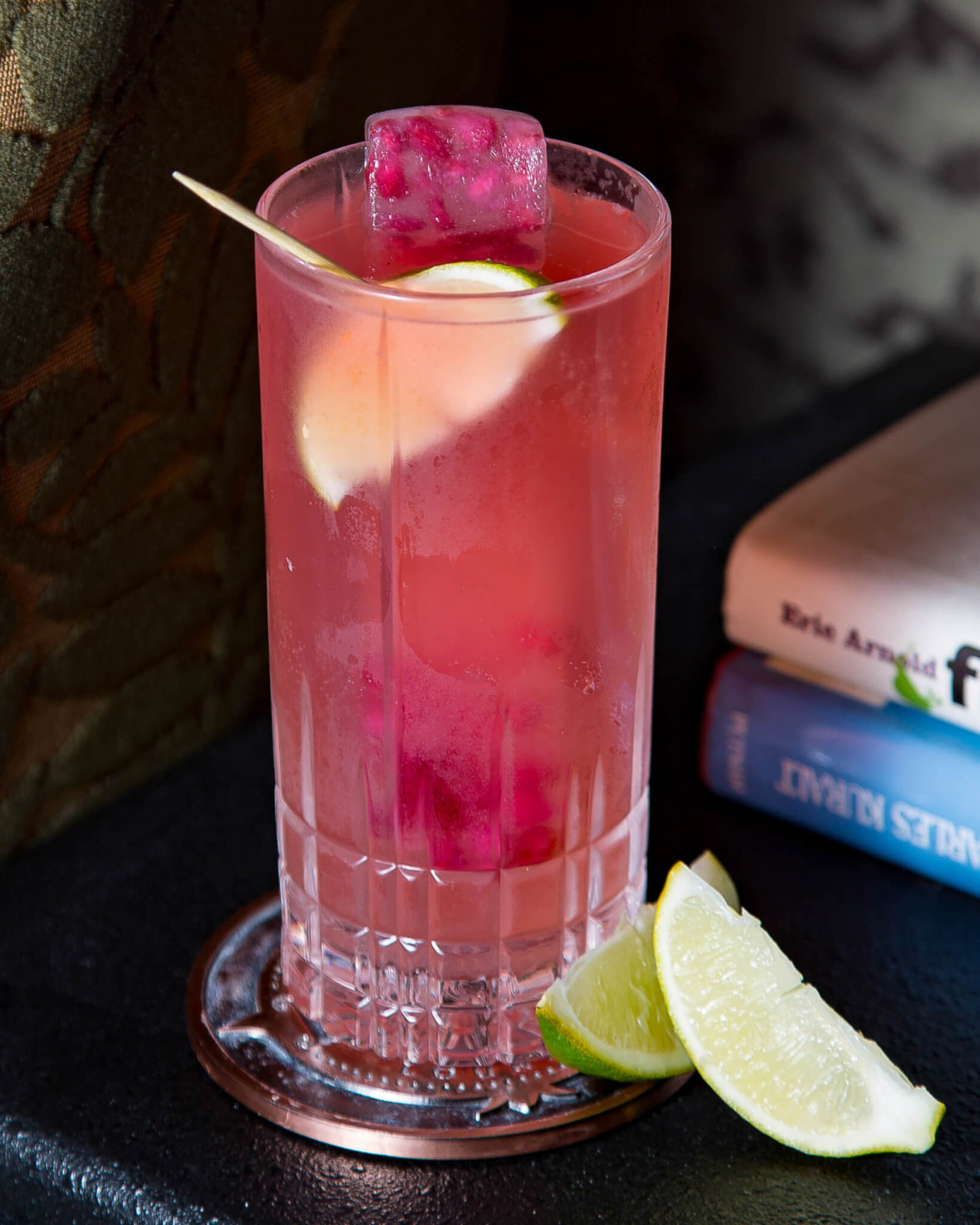 Signature Rickeys
CLASSIC GIN RICKEY
17
Plymouth Gin, Fresh Lime, Seltzer
COLONEL JOE
17
Old Forester Bourbon, Grilled Lime, Honey, Cracked Peppercorns, Mint, Ginger Ale
RICKEY RICARDO
17
Ten to One White Rum, Green Chartreuse, Lime, Agave, Muddled Mint
POMEGRANATE RICKEY
18
Grey Goose Vodka, Pama Liqueur, Ginger Beer, Lime, Pomegranate Seed Ice
TOKYO RICKEY
18
Sesame Oil Washed Toki Whiskey, Bitter Lemon Soda, White Peppercorn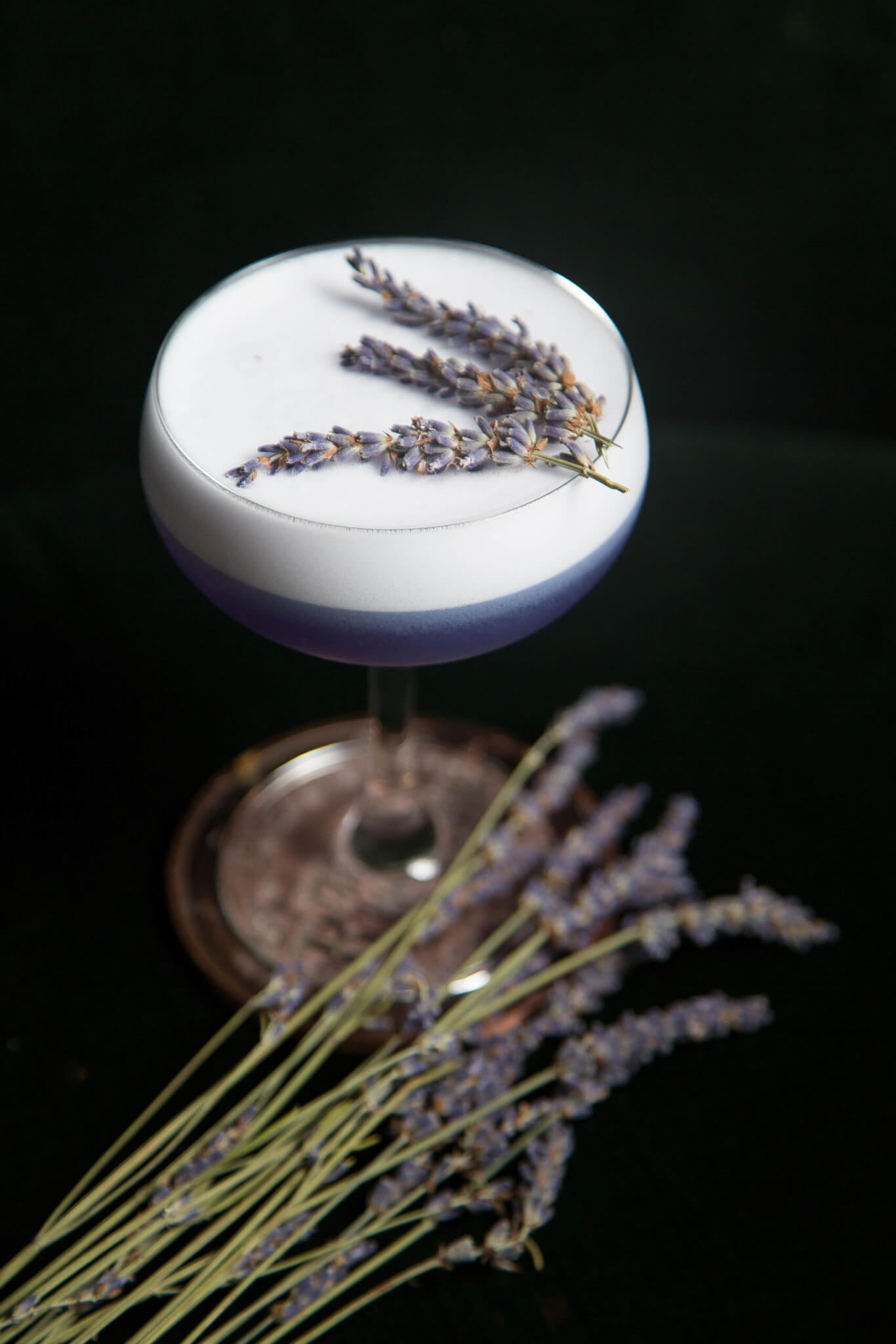 Signature Cocktails
THE CARTEL
17
Appleton Estate Rum, Pineapple, Cracked Colombian Coffee Bean, Coconut Water Ice Block
LAVENDER GIRL
20
Bombay Sapphire Gin, Grapefruit Infused Peaflower Syrup, Egg White, Lavender Sprig
MATADOR OLD FASHIONED
21
Del Maguay Vida Mezcal, House-made Ham Hock Spiced Syrup, Montenegro Amaro, Orange Bitters
FEARLESS AGENT
20
Ketel Vodka, Strawberries, Balsamic Vinegar, Cracked White Pepper Corn
WALNUT SAZERAC
18
George Dickel Rye, Walnut Liqueur, Absinthe, Peychaud's Bitters, Lemon Twist
SMOKING SCORPION
23
Caution: Cocktail served with an open flame! Glenmorangie 10yr, Carpano Antica, Luxardo, Birch Water, Boker's Bitters, Flaming Smoked Sea Salt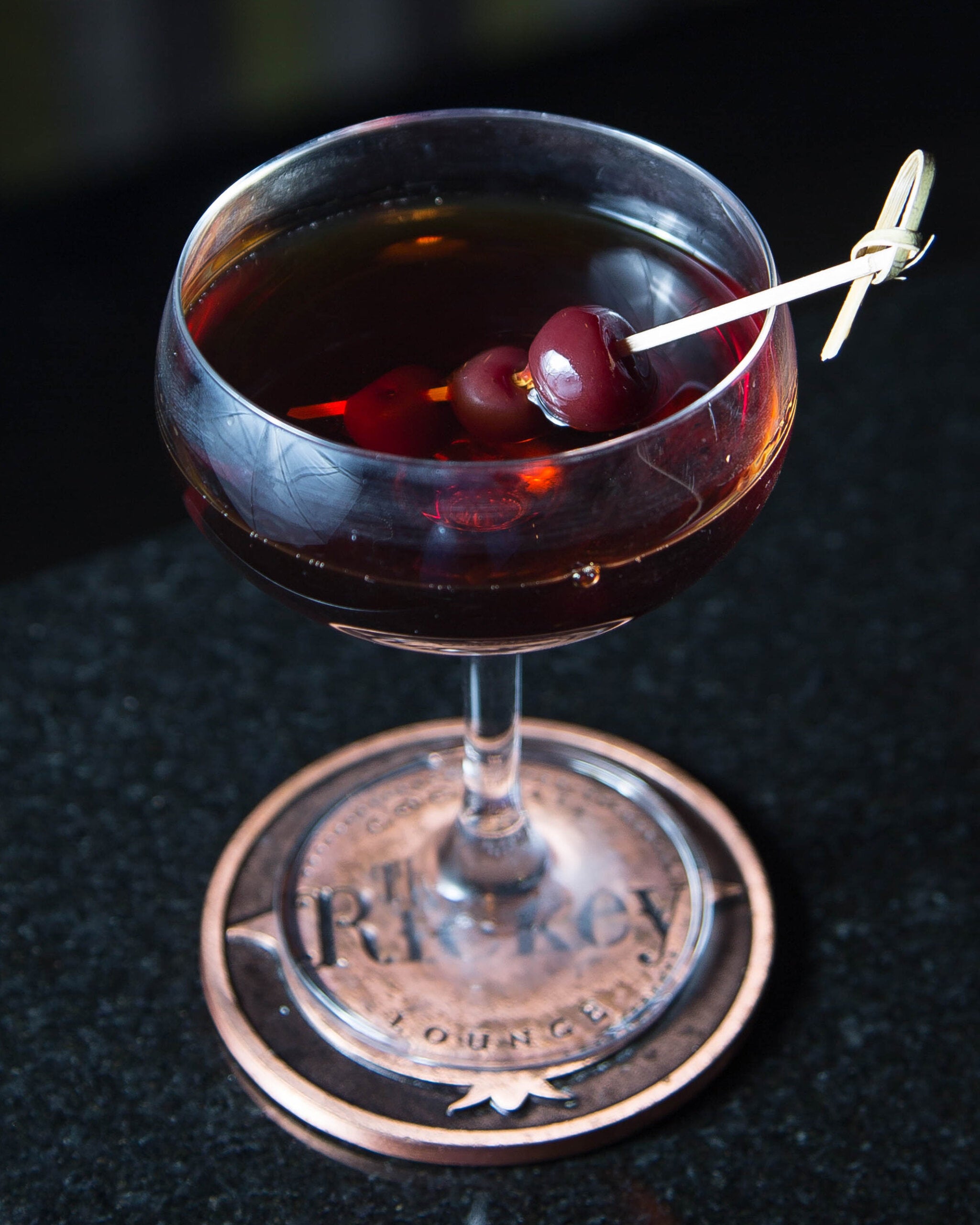 Classics
HEMINGWAY DAIQUIRI
17
Bacardi Rum, Lime, Grapefruit, Luxardo
GOLD RUSH
18
Old Forester Bourbon, Honey, Lemon
SINGAPORE SLING
18
Botanist Gin, Cherry Herring Liqueur, Cointreau, Benedectine, Pineapple Juice
LAST WORD
19
New Amsterdam Gin, Green Chartreuse, Luxardo, Lime
ESPRESSO MARTINI
18
Ketel One Vodka, Mr. Black Coffee Liqueur, Espresso
MARTINI
26
Beluga Gold Vodka, Carpano Dry Vermouth, Two Olives
ROLLS ROYCE MARGARITA
50
Volcan X.A Tequila, Grand Marnier, Lime
Seasonal Cocktails
JOAN HOLLOWAY NEGRONI
18
Hendrick's Gin, Sweet Vermouth, Strawberry Aperitivo, Cucumber
SMOKE ON THE BYWATER
20
Añejo Rum Blend, Green Chartreuse, Averna, Velvet Falernum, Orange Bitters
MONTH IN MYKONOS
18
Wheatly Vodka, Kleos Mastiha, Lemon, Basil, Fever Tree Cucumber Soda
DAUPHINE OF ISLAY
19
Jim Beam Bourbon, Ardbeg, Amaretto, Lemon, Caramelized Pineapple, Aquafaba
HOT & BOTHERED
17
Cazadores Blanco Tequila, Mango, Carrot, Lime, Ginger, Chili
WEEKEND IN CABO
19
Ilegal Joven Mezcal, Watermelon, Lime, Agave
SOUP OF THE DAY
MP
Bespoke cocktails tailored to your palate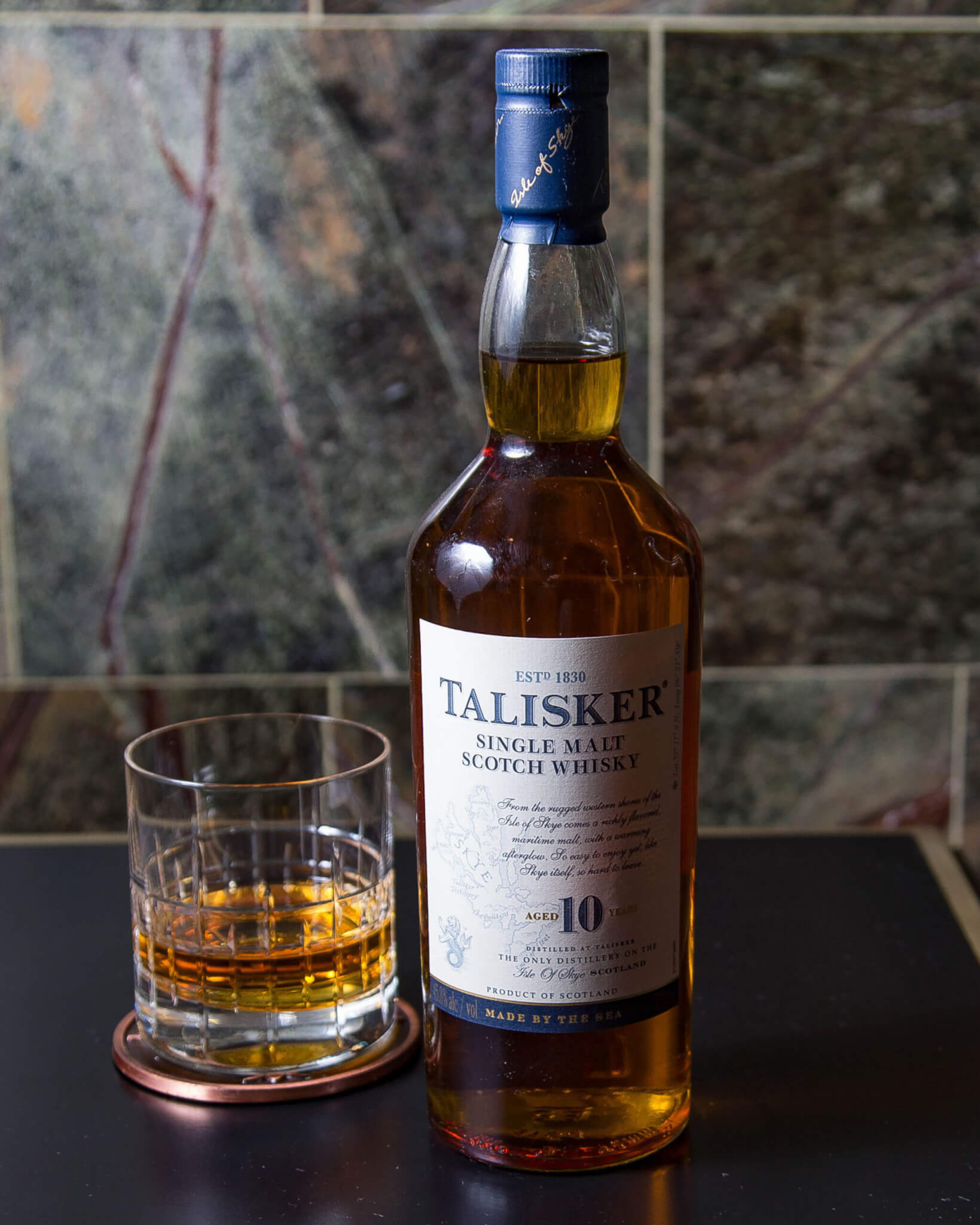 Classic Scotch
MACALLAN 25yr
.5 oz 125 | 1oz 200 | 2oz 350
This expression of a mature single-malt scotch is aged in high quality Sherry Oak from Spain and America. Beginning with a leathery oak and dried fruit nose, the journey finishes with a velvety palate, and endless depth of thick smokey spices. As dramatic as it is mature, The Macallan 25 represents one of the finest in the world.
Rare Scotch
TULLIBARDINE 228
17
Finished in a Burgundy Cask
CAOL ILA 12yr
23
A peaty treat from Islay
DALMORE 12yr
23
Matures longer and in a greater variety of casks than any other malt
ARRAN 14yr
23
Whiskey Distillers "Distiller of the Year 2007"
LINKWOOD 15yr
23
Fresh and fragrant with heavy Sherry influences
TAMDHU 12yr
24
Intense richness with long, deep finish
THE BALVENIE Peated 14yr
24
First release made from 100% Peated Malt
MORTLACH Rare Old
45
The most vibrant and robust Scotch on our list
DALMORE Cigar Malt Rsv.
50
Meant to match perfectly with cigars
GLENDRONACH 18yr
50
Voted by the natives of Scotland as their favorite
GLENFIDDICH GRAND CRU 23yr
110
Single Malt scotch finished in Grand Cuvee barrels
Classic Amaros
VARNELLI
Colli Maceratesi, Italy
LO-FI Gentian
Napa Valley, California
GREEN CHARTREUSE VEP
1oz 42 | 2oz 60
Hailing from the Chartreuse Mountains of Grenoble, France, this Chartreuse recipe is known only by the Carthusian Monks, passed down from 1737. This unique, ancient blend of French herbs and botanicals transform the classic Chartreuse into this extraordinary bright green cordial.
Curious Liqueurs
COCCHI AMERICANO BIANCO
Piedmont, Italy
DOLIN VERMOUTH BLANC
Savoy, France
PIERRE FERRAND DRY ORANGE CURACAO
Cognac, France
HENRI BARDOUIN PASTIS
Provence, France
CARAVALLO LIMONCELLO
Amalfi Coast, Italy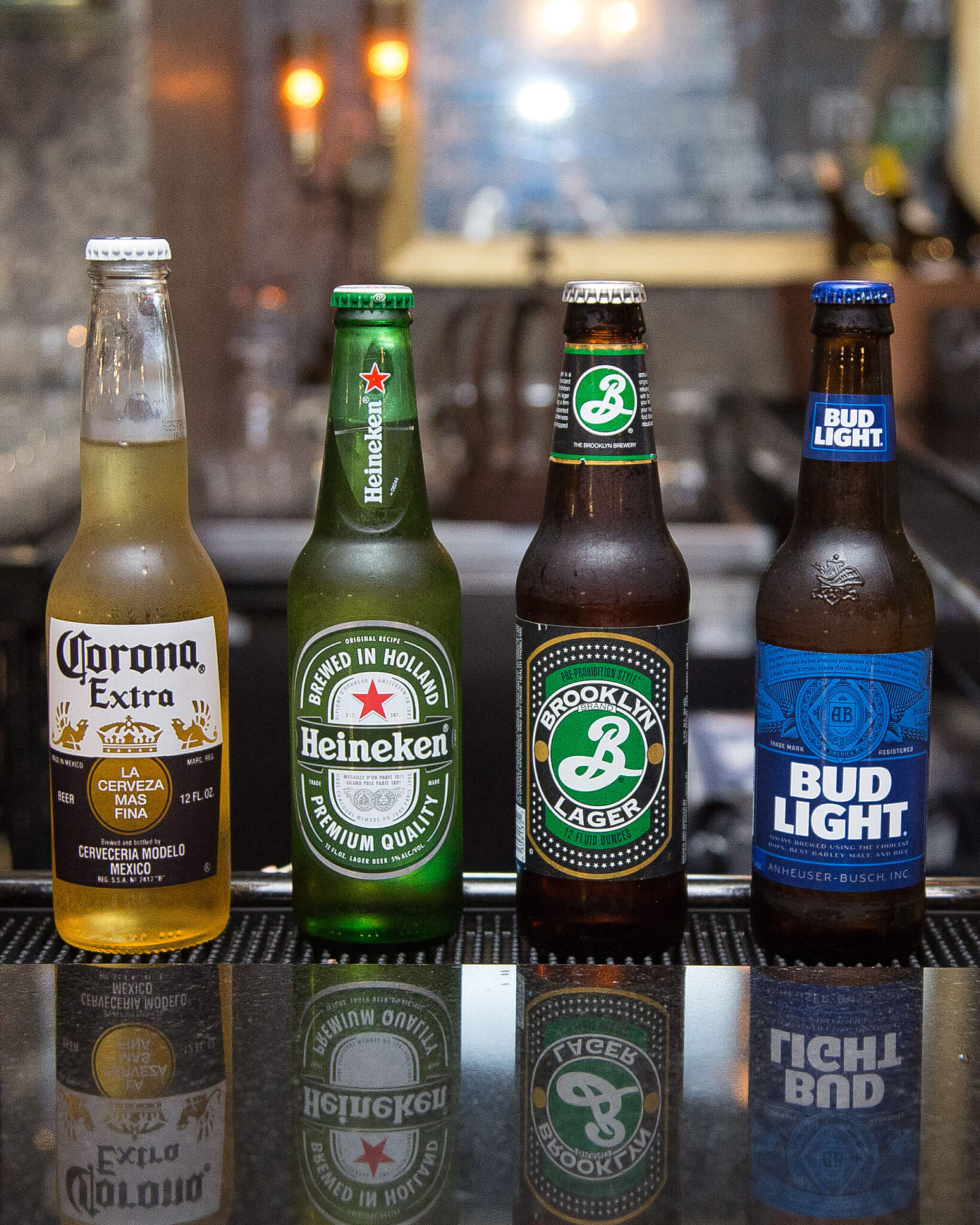 Beers
SIXPOINT SWEET ACTION BLONDE
9
Brooklyn, New York
FLOWER POWER IPA
9
Ithaca, New York
LAGER OF THE LAKES
9
Comstock, Michigan
BLUE POINT HOPTICAL ILLUSION IPA
9
Long Island, NY
KRONENBOURG BLANC
9
Strasbourg, France
STRONGBOW CIDER
9
England, United Kingdom
ORGANIC CHOCOLATE STOUT
10
England, United Kingdom
BROOKLYN LAGER
9
Brooklyn, NY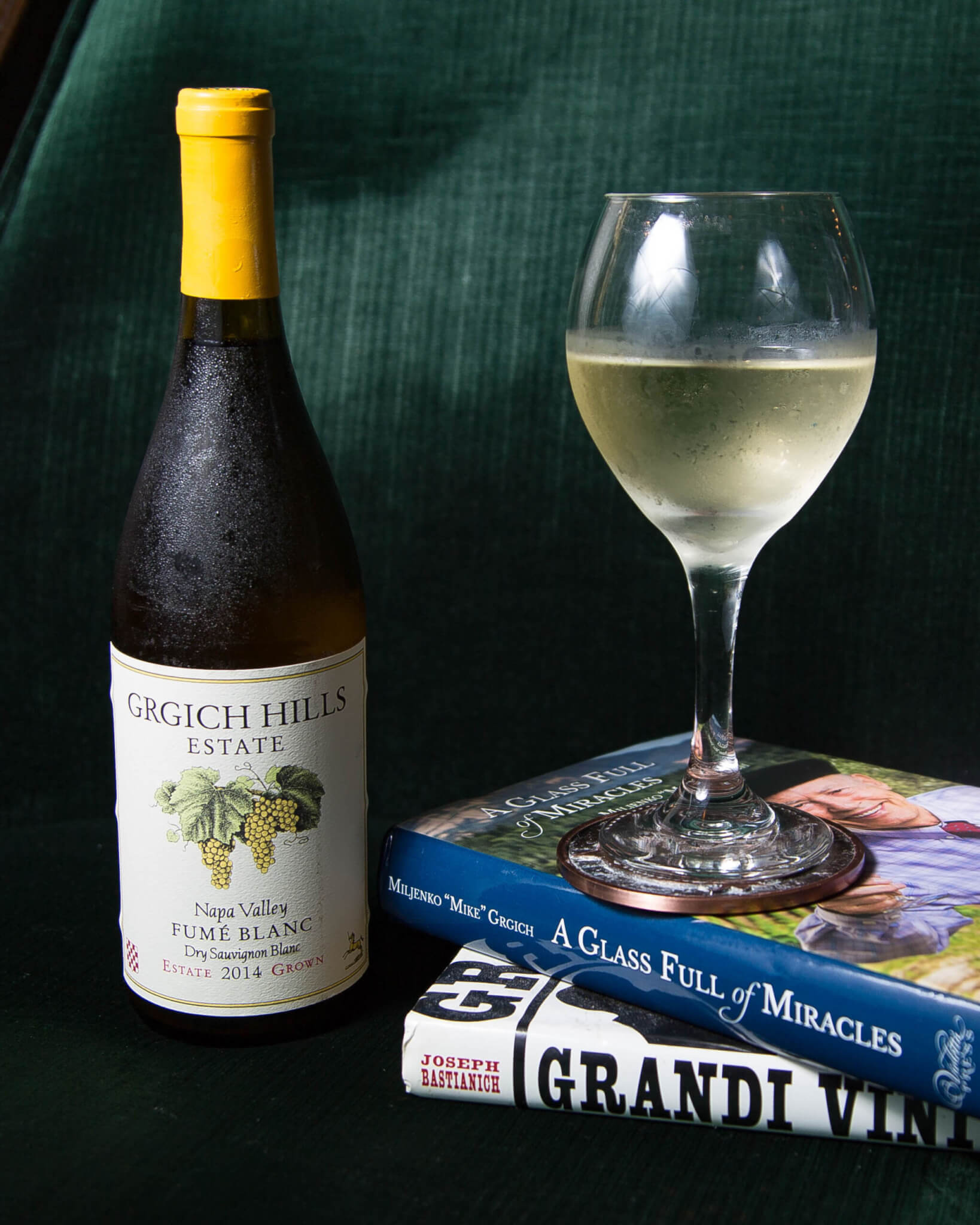 White Wine
PINOT GRIGIO
13 | 48
Cora, Abruzzo, Italy 2020
GRÜNER VELTLINER
12 | 48
Domane Wachau, Niederösterreich, Austria 2016
SAUVIGNON BLANC
16 | 60
Charles Krug, St. Helena, California 2021
RIESLING
14 | 56
Ravines Dry Riesling, Finger Lakes, New York 2016
CHARDONNAY
22 | 84
Named in Wine Spectator's Top 100 Hamilton Russell, Walker Bay, South Africa 2014
VERMENTINO
16 | 64
Edmunds St. John Hart of Gold, Sierra Nevada, California 2015
CHARDONNAY
18 | 75
Joseph Drouhin Saint Veran, France 2020
COTES DU RHONE
14 | 50
E. Guigal, Cotes-du-Rhone Blanc, France, 2016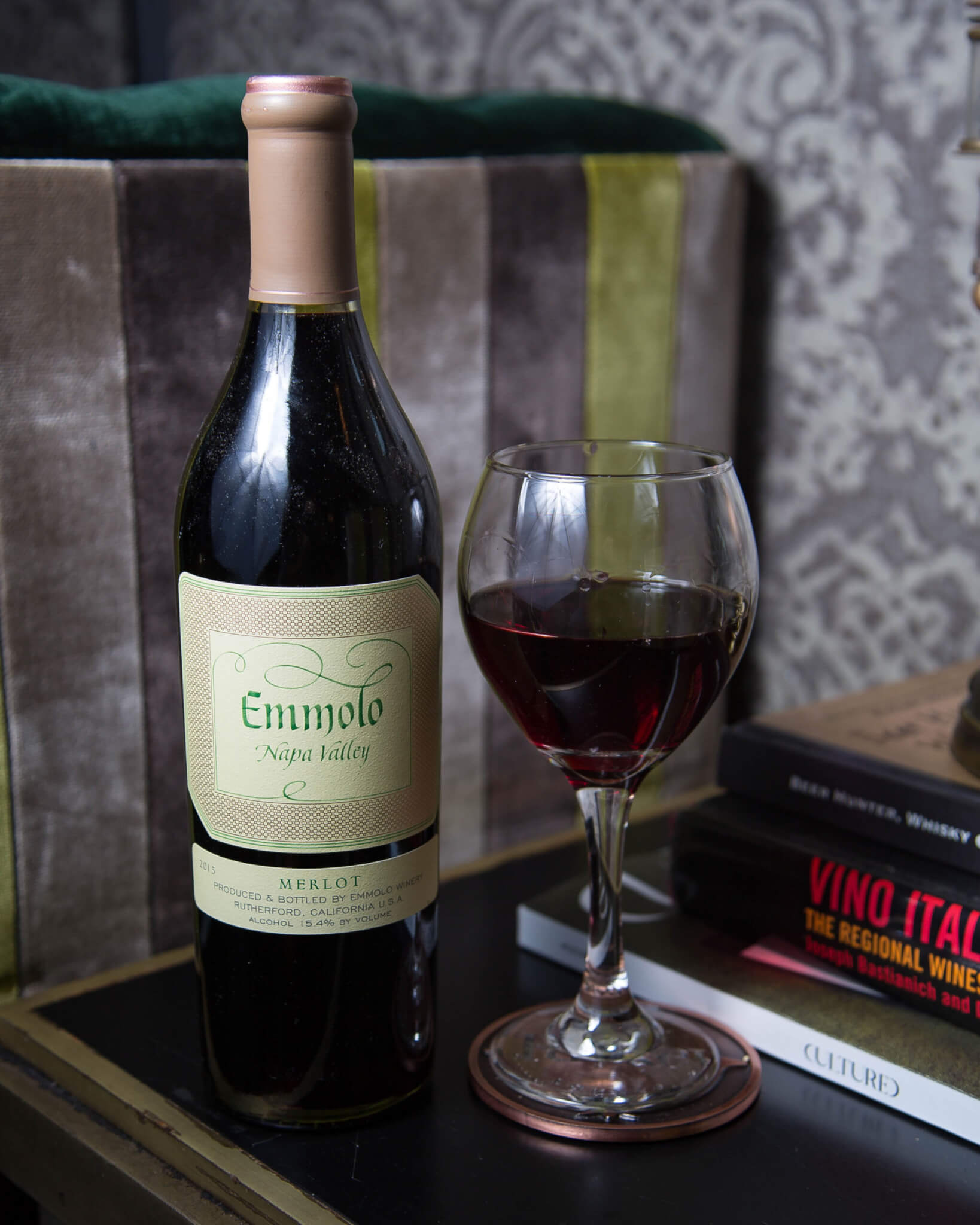 Red Wine
MALBEC
15 | 60
Chateau La Coustarelle, 'Grande Cuvee Prestige', Cahors, France 2018
ETNA ROSSO
16 | 65
Alta Mora, Sicily, Italy 2018
CALIFORNIA PINOT NOIR
16 | 64
Au Bon Climat, Santa Barbara County 2013
ZINFANDEL
18 | 76
Turley Wine Cellars, 'Juvenile,' California 2017
ARGENTINA PINOT NOIR
19 | 76
Chacra Barda, Patagonia 2013
MERLOT
17 | 68
Emmolo by the Wagner Family, Napa Valley 2013
CALIFORNIA CABERNET
23 | 92
Beringer Knights Valley, Sonoma County 2015
PROPRIETARY BLEND
28 | 112
The Prisoner Red, Napa Valley 2013
RIOJA RESERVA
17 | 68
Lopez de Heredia Cubillo Crianza 2007
Sparkling Wine
PASQUA
16 | 70
Prosecco, Italy NV
RUINART BLANC DE BLANC
155
MOËT & CHANDON ROSÉ
30 | 165
PERRIER-JOUËT FLEUR ROSÉ
750
Rosé Wine
PROVENCE BLEND
13 | 52
Triennes, Vin de Pays du Var Rosé 2014
DOMAINE OTT CHÂTEAU
24 | 95
Romassan Bandol Rose, Provence, France 2014