EXPERIENCE TAO CHICAGO
Experience TAO Chicago
Designed by Rockwell Group, TAO Chicago offers a distinct sense of arrival and discovery, upon descending into the multi-level space. TAO Chicago is home to the most dramatic dining room in the city. This new iteration of the iconic TAO restaurant is intended to look and feel as if it has been there for decades and only unearthed recently to reveal the artifacts within.
INK BAR & EMPEROR'S LOUNGE
TAO Chicago's Ink Bar and Emperor's Lounge, located at the top of the Grand Staircase, are the perfect location to host your next happy hour or cocktail reception. Enjoy your own private area behind velvet ropes while maintaining the vibe of the entire restaurant.
GRAND STAIRCASE
As you take your first steps into the dining room, a grandiose 40-foot staircase becomes the focal point of the impressive space, serving as the first "wow moment" and providing aerial views of the scene below. Specially-crafted banquettes are tucked within the Grand Staircase, offering prime seating amongst a diverse array of intriguing statues and sculptures sourced abroad.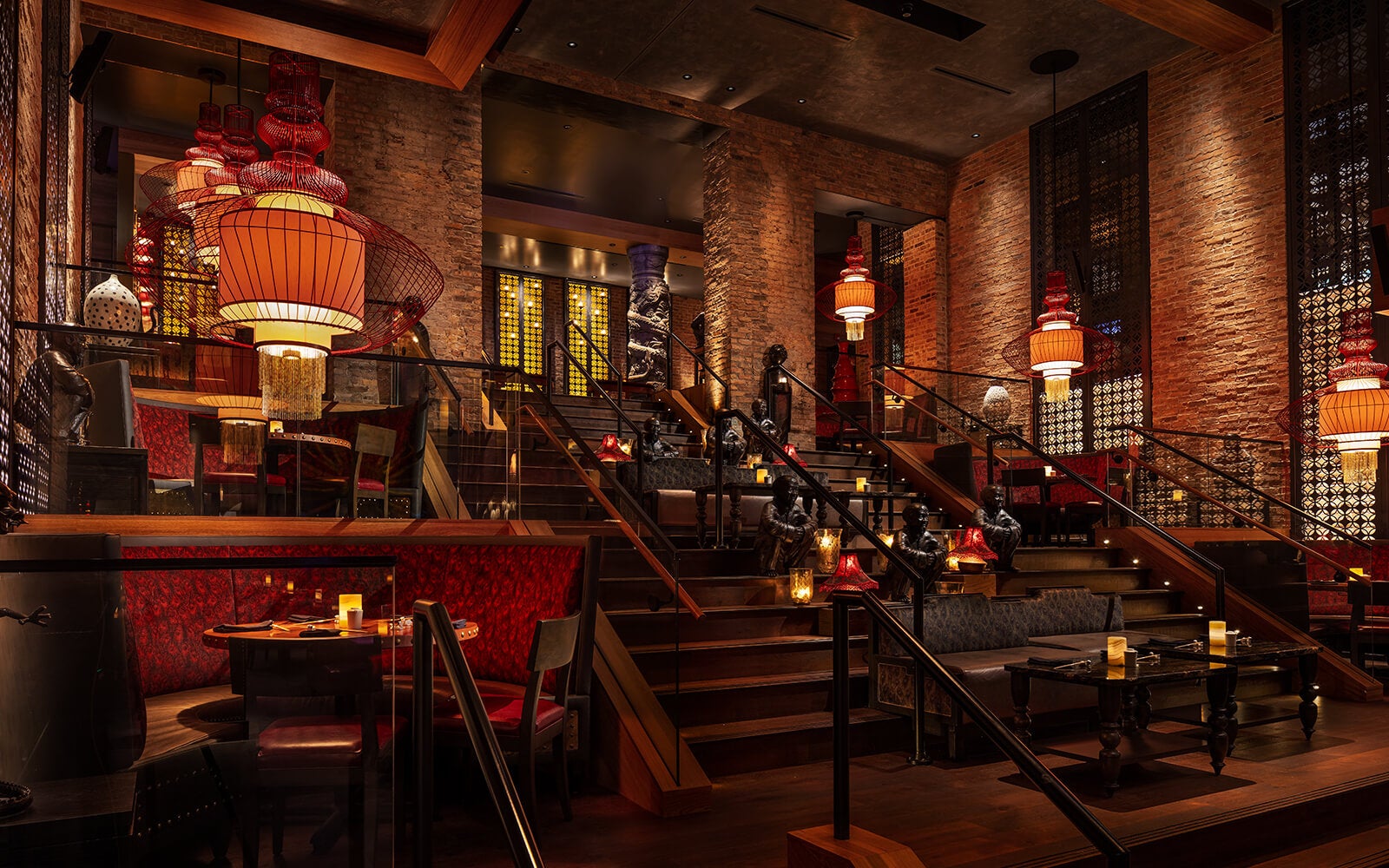 MAIN DINING
The Quan Yin, replete with 24 hands, sits atop a koi pond, acting as the anchor of the main dining room. A floor-to-ceiling patterned screen frames the Quan Yin and accentuates the statue's hands, which represent her ability to render assistance. Through 3D projection mapping technology which utilizes animation to create visuals such as flowing waterfalls and growing moss, the Quan Yin is brought to life right before your eyes.
QUAN YIN ROOMS
TAO Chicago offers two semi-private dining rooms that can accommodate up to 10 guests for a seated dinner. The rooms, located to the left and right of the giant Quan Yin statue, offer an intimate get-away from the main dining room.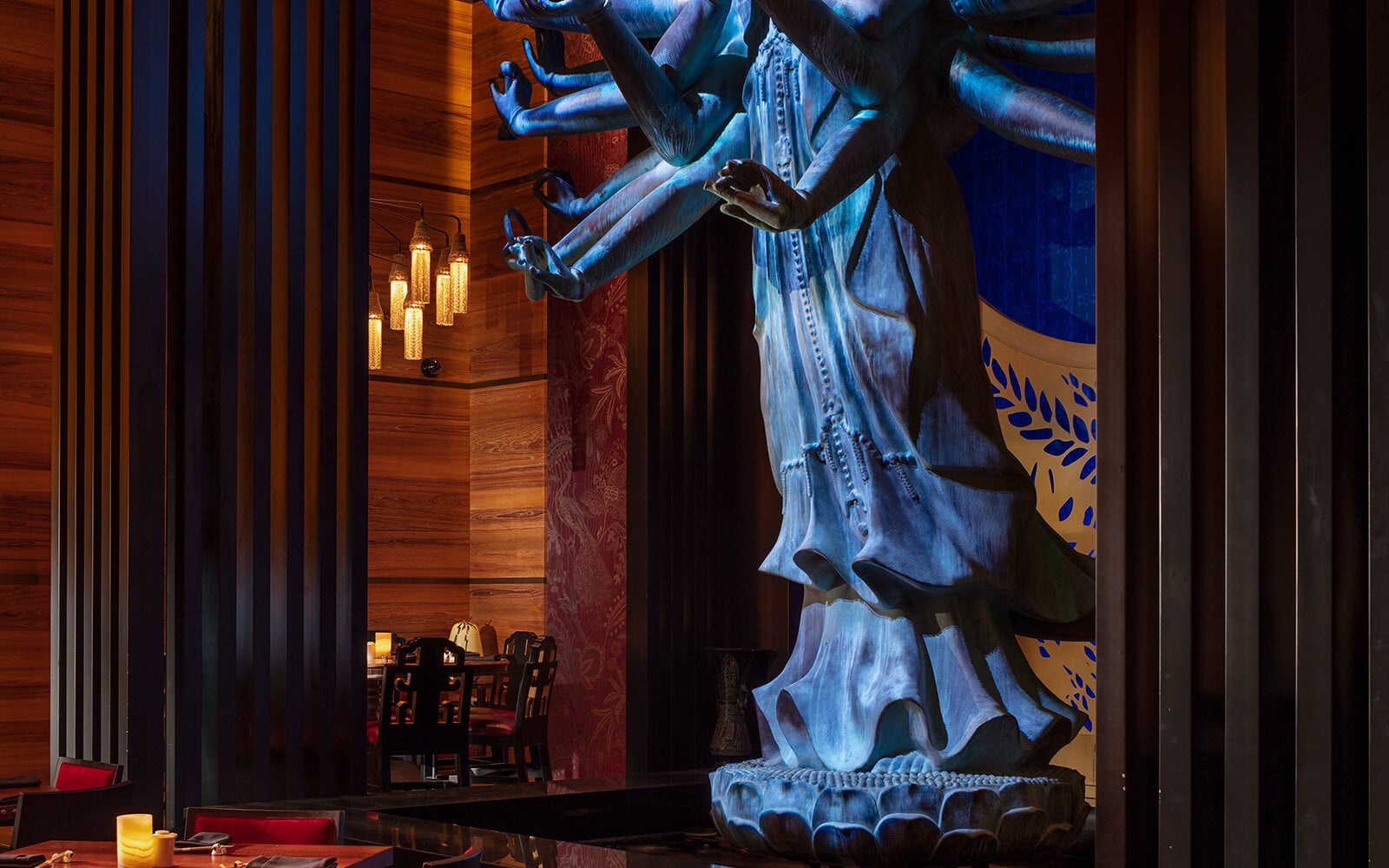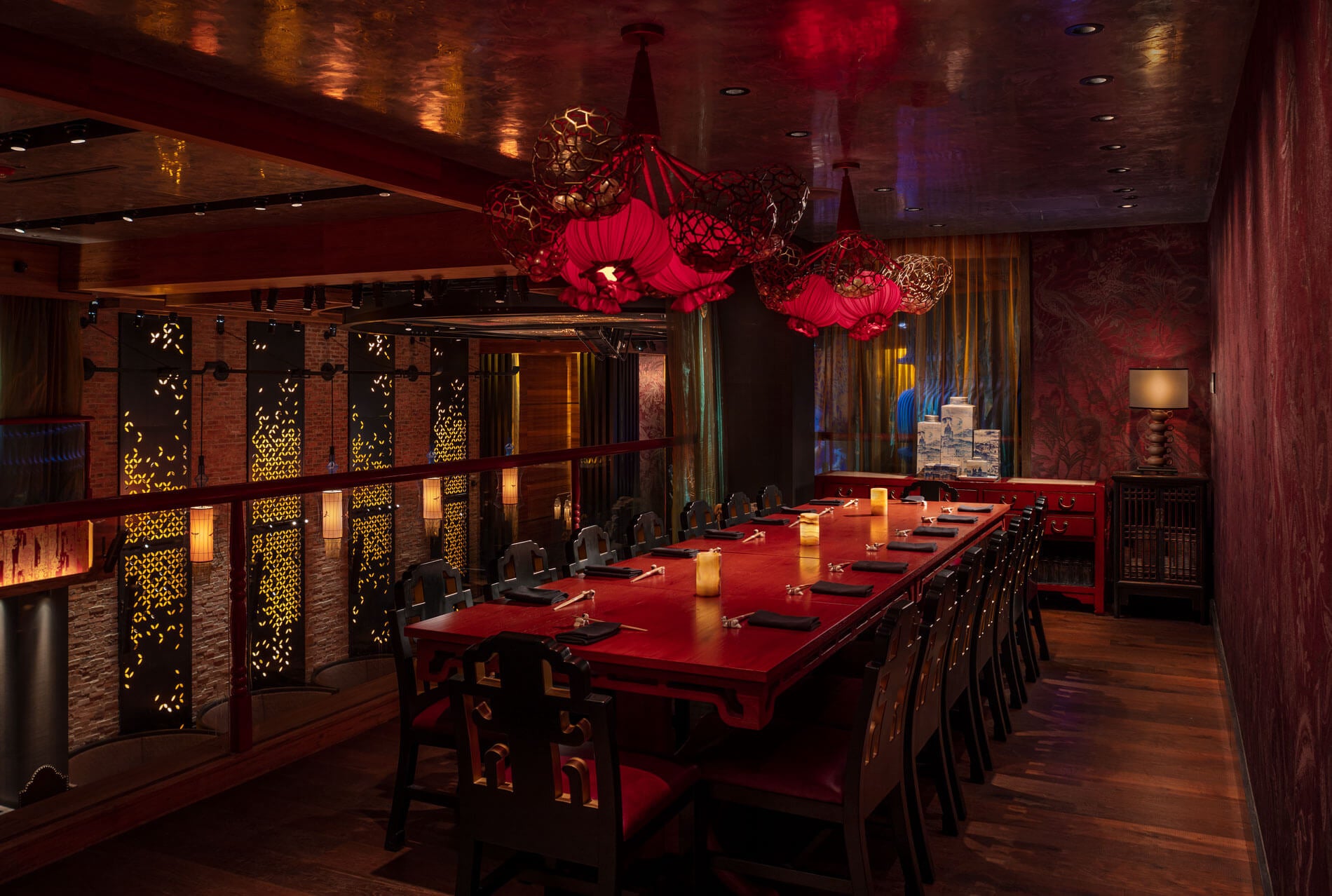 SKYBOX
TAO Chicago offers two signature Skybox dining options located on the upper level and overlooking the main dining room. With seating for up to 20 guests, you can survey the bustling scene below from your own private perch.