This is Wet Republic: Dive Into Daylife
Wet Republic Ultra Pool Located at MGM Grand Resort & Casino
Returning March 2024, Signup for more information
By signing up, you agree to the Terms of Use, and that Tao Group Hospitality may send you marketing emails and understand that we may use your information in accordance with our Privacy Policy.
Wet Republic at MGM Grand Hotel & Casino is Las Vegas' "it" daylife destination. An alluring 54,500 square foot venue comprised of large pools, intimate dipping pools, daybeds, banquets, luxurious bungalows, and deluxe cabanas, the adult-only daytime venue provides guests with the ultimate pool party experience. The poolscape features an open-air covered lounge serving as a place to mix, mingle, dance, and dine, and offers unique culinary dishes, signature cocktails, premium bottle, and pitcher service. With world-renowned DJs spinning every weekend throughout the summer, Wet Republic provides guests with an experience they will never forget.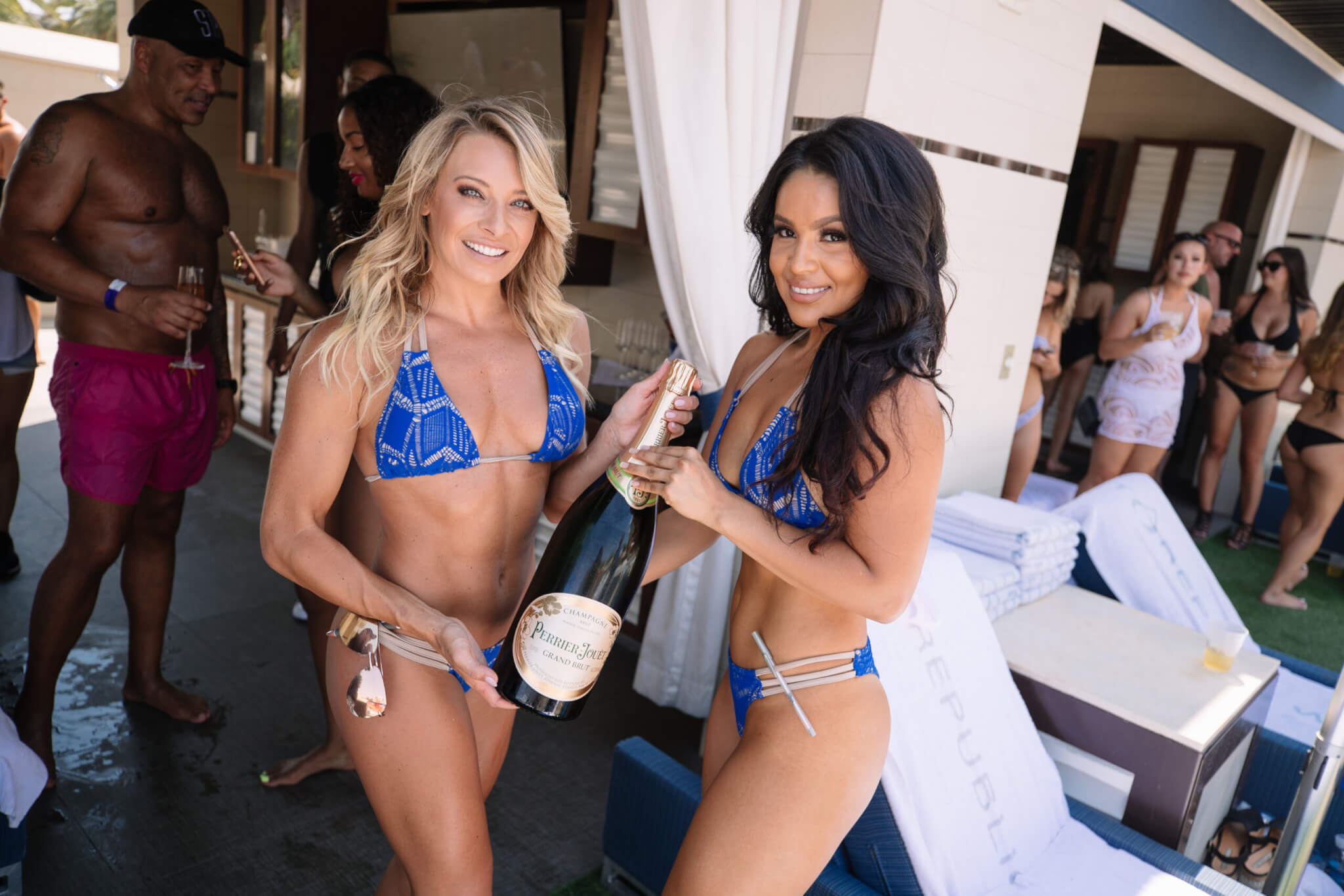 VIP Cabana & Daybed Service
At Wet Republic, our guests can select from world-class options and receive ultimate, daytime treatment. From intimate settings preferred by celebs and A-listers to spacious accommodations in the heart of the action, our personal concierges and VIP host team work tirelessly to give every guest a premiere day club experience.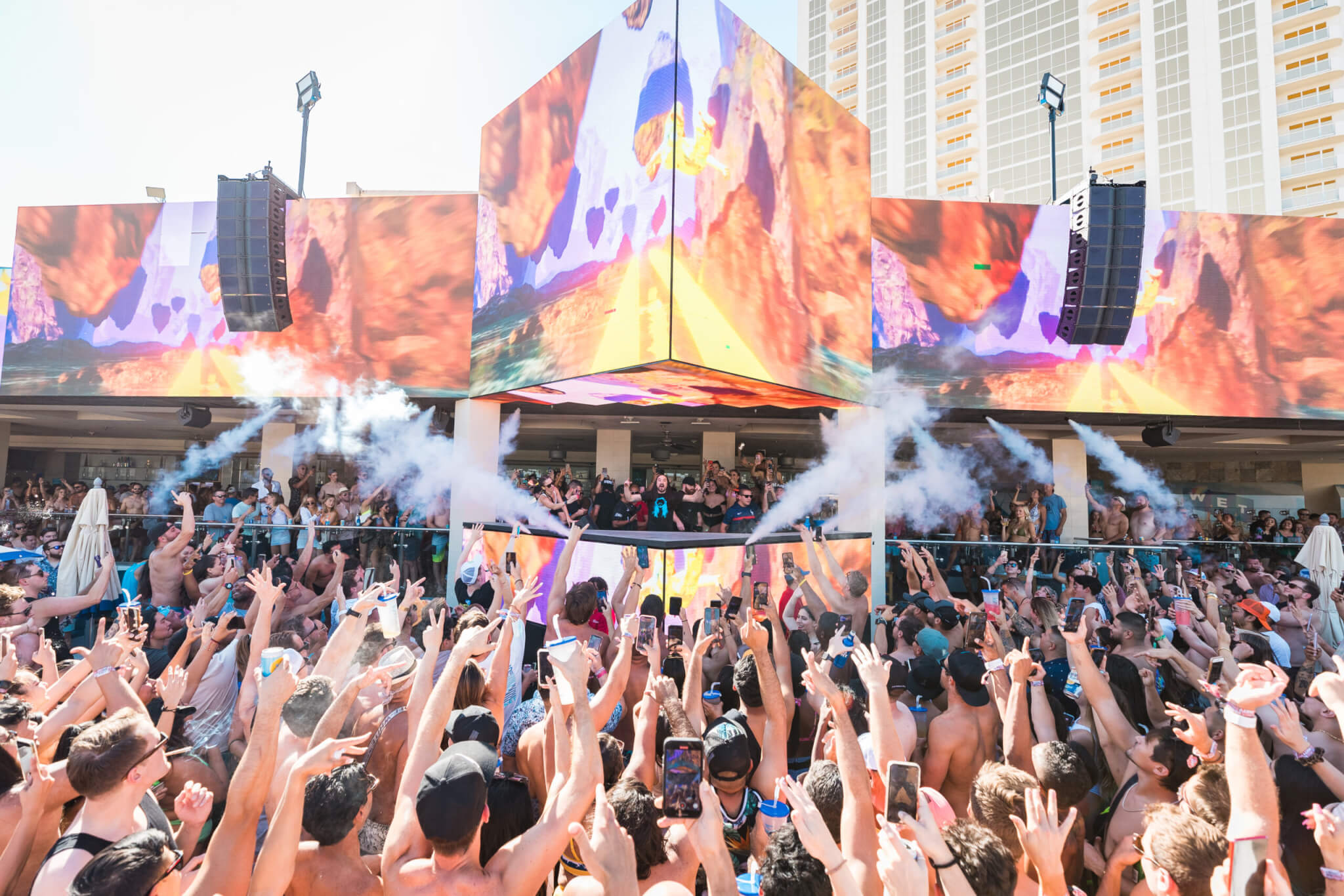 State-of-the-Art Audio-Visual Technology
The L-Acoustics Kara and ARCS II speakers to be featured at Wet Repulic are the same sound technology heralded by Tao Group Hospitality's Omnia Nightclub and the popular music festivals Coachella and Tomorrowland. To complement the cutting-edge audio, the poolside oasis takes the performer and audience experience to the next level with a stunning 4,000-square-foot LED display designed by premier Dublin-based AV specialists, AudioTek. The focal point of the multi-faceted screen structure is a 13-foot interactive cube with pixel-mapping and color-mixing capabilities that cantilevers directly above the artist performance space.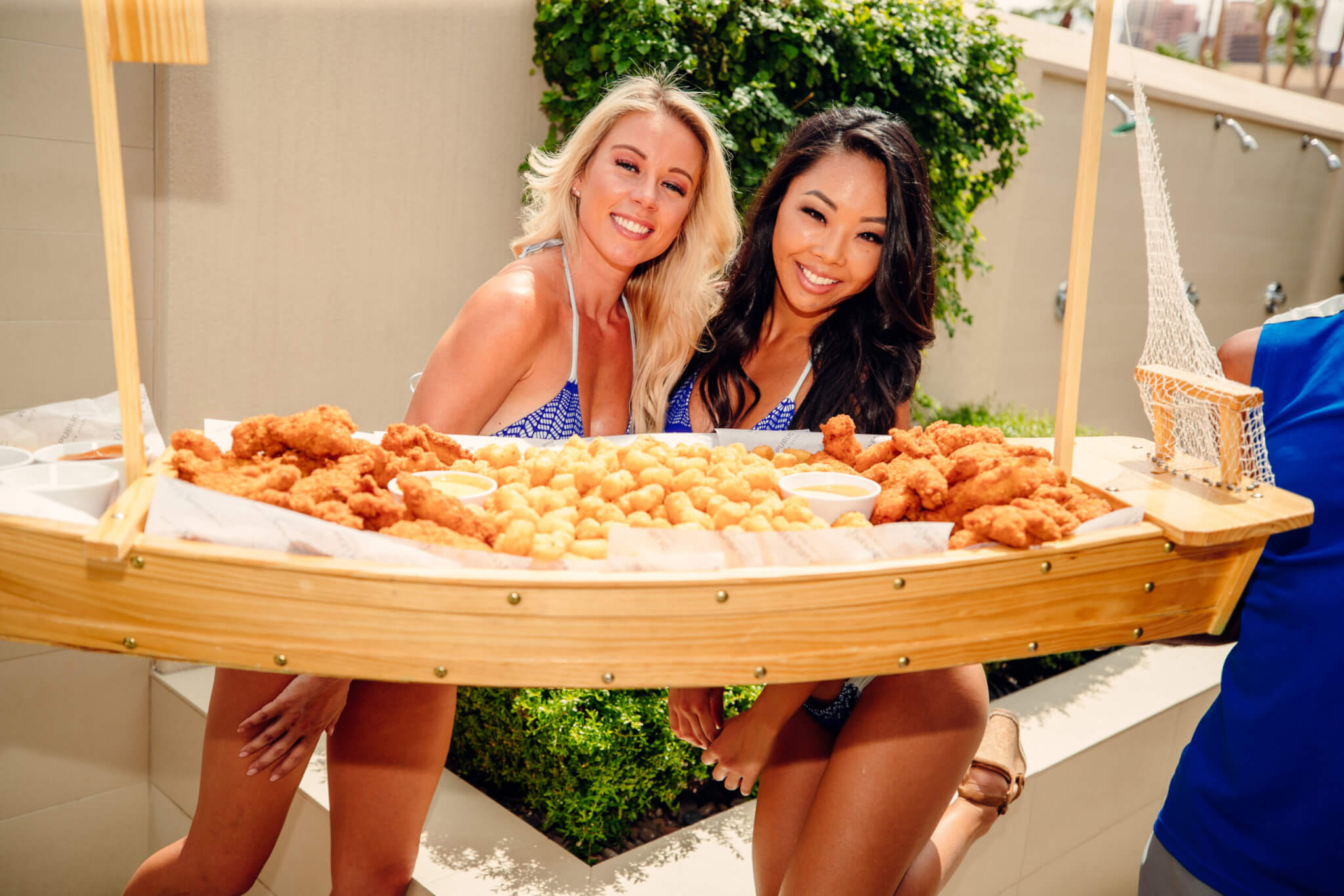 Poolside Eats
Whether it be the over-the-top Tater Tot Boat, the house favorite chicken tenders, street tacos, nachos, fresh fruit, or an ice cream sandwich, Wet Republic has what you need to stay nourished while you're having fun in the sun.