Menu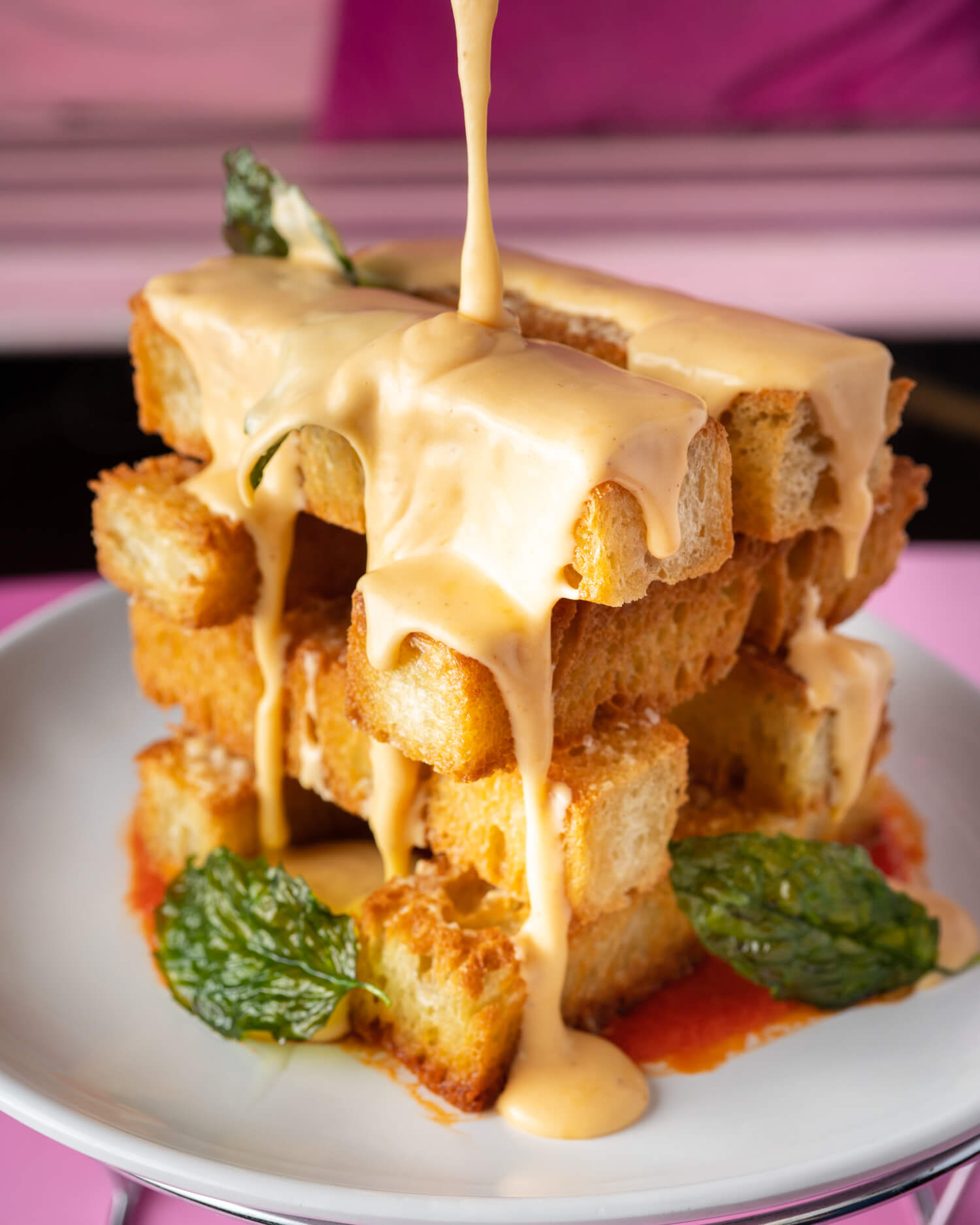 Small Plates
CURLY FRIES
12
Spicy Ketchup, Truffle Mayonnaise
CHIPS AND GUACAMOLE
14
Tortilla Chips, Radish
CAESAR SALAD
16
Baby Gem Lettuce, Frisée, Crispy Parmesan, Garlic Breadcrumbs Grilled Chicken +12 | Grilled Salmon +15 | Skirt Steak +18
WARM PRETZEL
18
Spicy Cheese Sauce
SPICY CHICKEN FINGERS
18
Cucumber Yogurt, Hot Honey Mustard
PIGS IN A BLANKET
19
Mini Wagyu Hot Dogs, Whole Grain Mustard
GRILLED SHRIMP TACOS
20
Grilled Pineapple, Avocado, Salsa Verde
CRISPY CHICKEN SANDWICH
22
Bread and Butter Pickles, Spicy Coleslaw
JERSEY HAMBURGER SLIDERS
22
Onions, American Cheese, Kings Hawaiian Rolls. 3 each
CHEESY BREADSTICK TOWER
26
Toasted Breadsitcks, Marinara Sauce, Cheese Foundue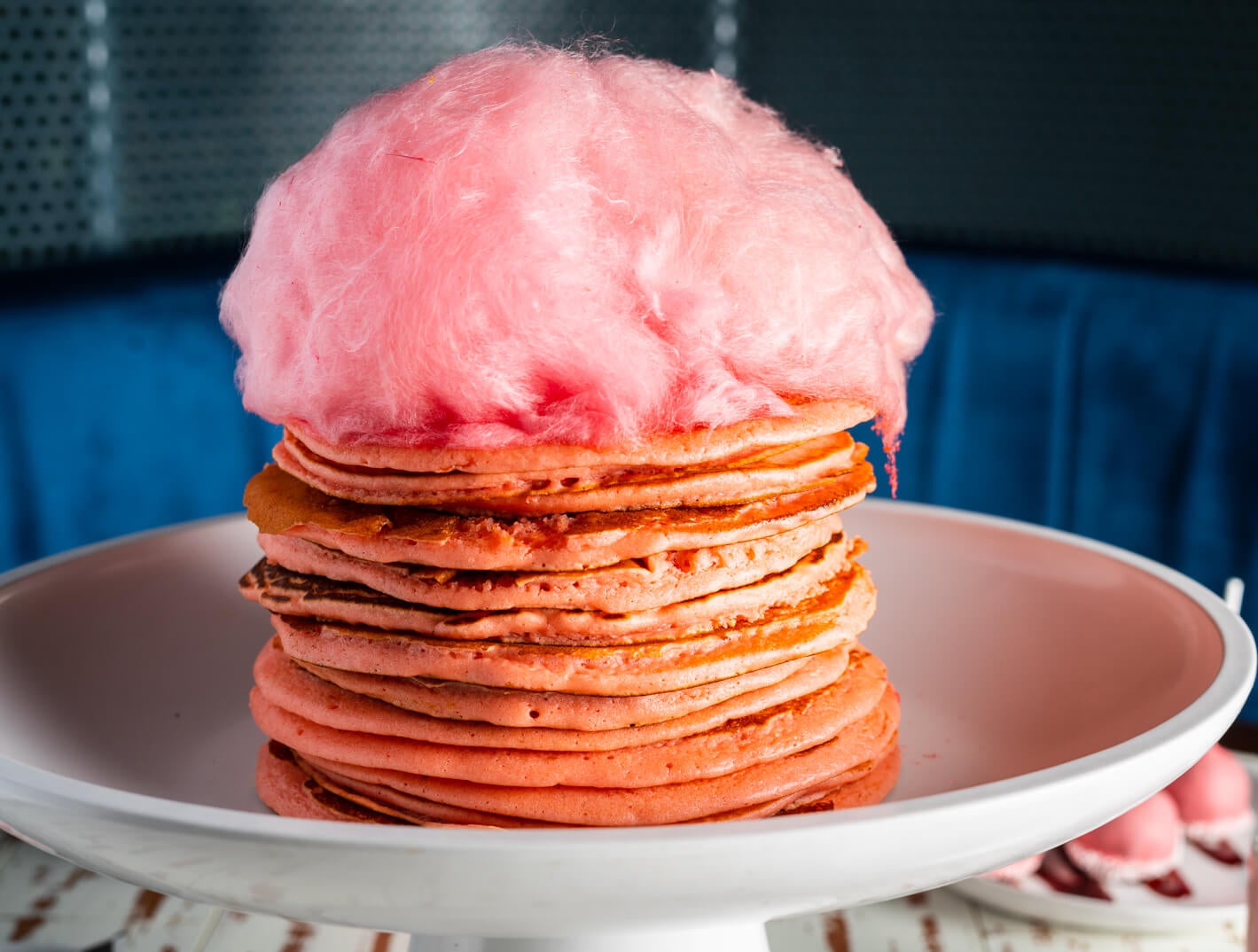 To Share
PINK AF PANCAKE STACK
45
Hot Pink Cotton Candy, Bananas Foster, Blueberries, Apple Compote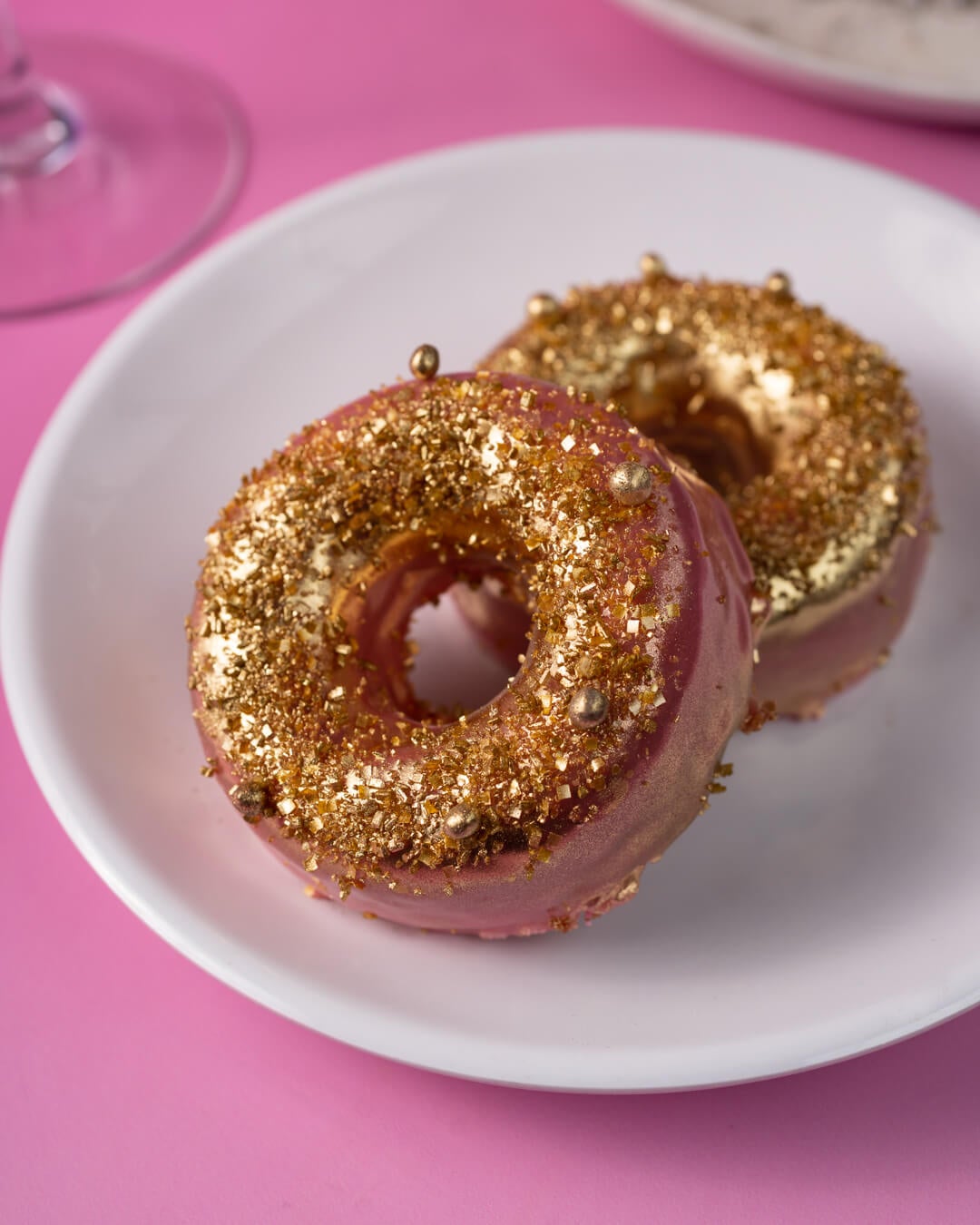 Sweets To Share
PINK FROSTED CUPCAKE
10
Chocolate cupcake made with rum, eggnog frosting, and topped with a silver snowflake
PINK BLING DONUT RING (GF)
14
A sparkly dessert to share featuring 2 strawberry donuts topped with pink frosting and gold edible glitter
THE PINK S'MORES STACK
18
2 Pink s'mores complete with pink marshmallows, Hershey's chocolate, rainbow sprinkles and topped with cotton candy!
THE SWEETEST SURPRISE
32
What Instagram dreams are made of! A blue gift box cake with chocolate filling, caramel ganache, topped with a blue bow and contains a sprinkle surprise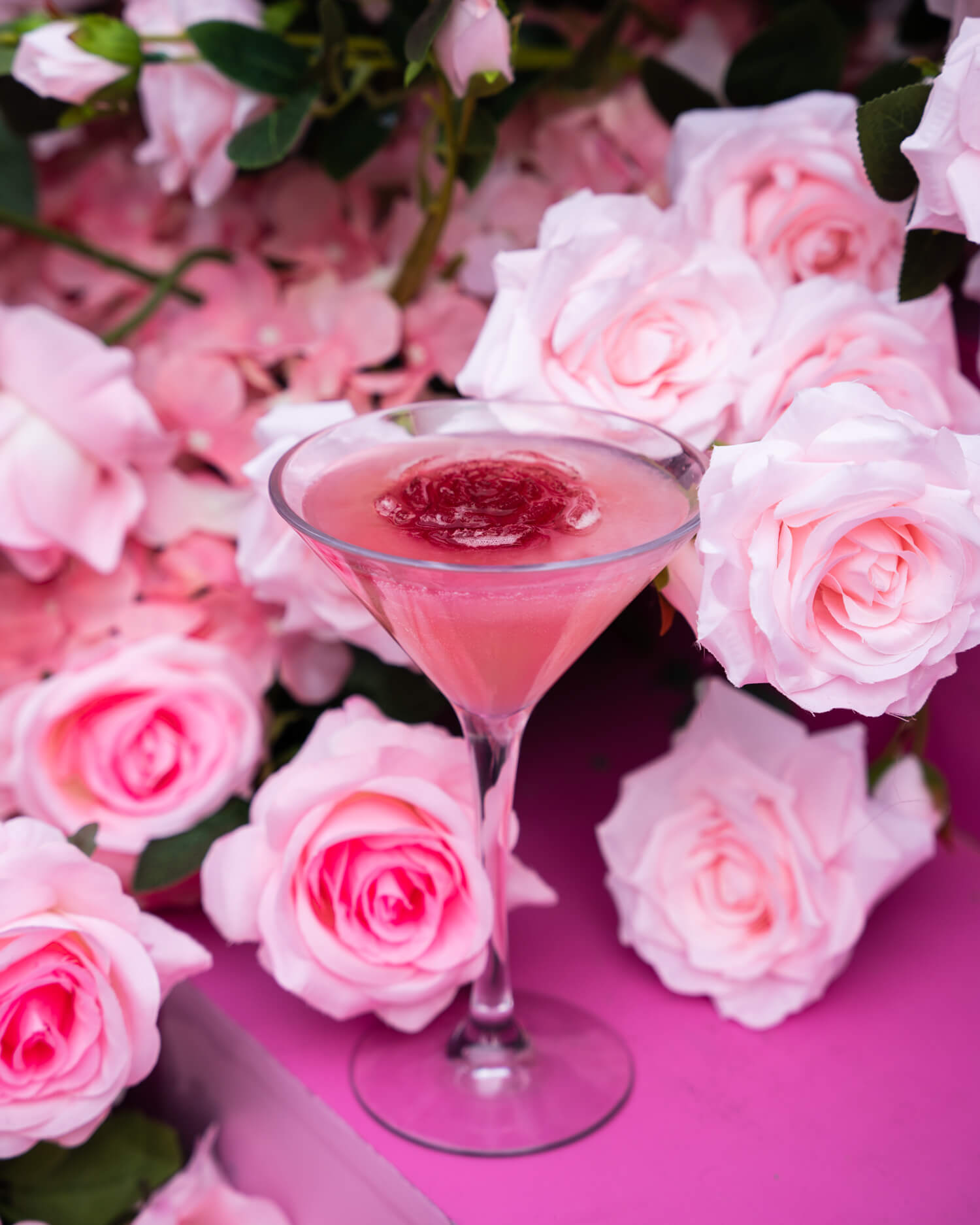 Cocktails
SUNSHINE SHANDY
10
American Lager, Fresh Lemonade
PALOMA
17
Cazadores Blanco Tequila, Lime, Grapefruit Soda
THE DIPLOMAT
18
Diplomatico Rum, Spiced Pear Liqueur, Passion Fruit
LOW BATTERY
18
Ketel One Vodka, Mint, Lime, Red Bull Coconut
MOIRA ROSE
20
Dorothy Parker Rose Petal Gin, Raspberry Tea, Fresh Lemon, Prosecco
BERRY BUBBLY
20
Titos Vodka, Raspberry Liqueur, Sparkling Rosé
MOXY APRÈS SKI
18
Our Signature Pink Hot Chocolate! Vodka, White Chocolate Liquor, Soy Milk
DOUBLE PINK DIAMOND
18
Milagro Reposado, Pomegranate Liquor, Lime Juice, Blueberry Red Bull
24K MAGIC
20
Old forester Bourbon, Eggnog, Amaretto, Licor 43, Nutmeg, 24K Gold Leaf
The Momager
78
Empress Gin, Avua Amburana, Honey Spirulina Nectar, Vanilla, Orange Cream. Serves 2-4 ppl.
18OZ PARTY POUCH
23
Grapefruit Vodka, Yuzu Citrus, Hint of Pomegranate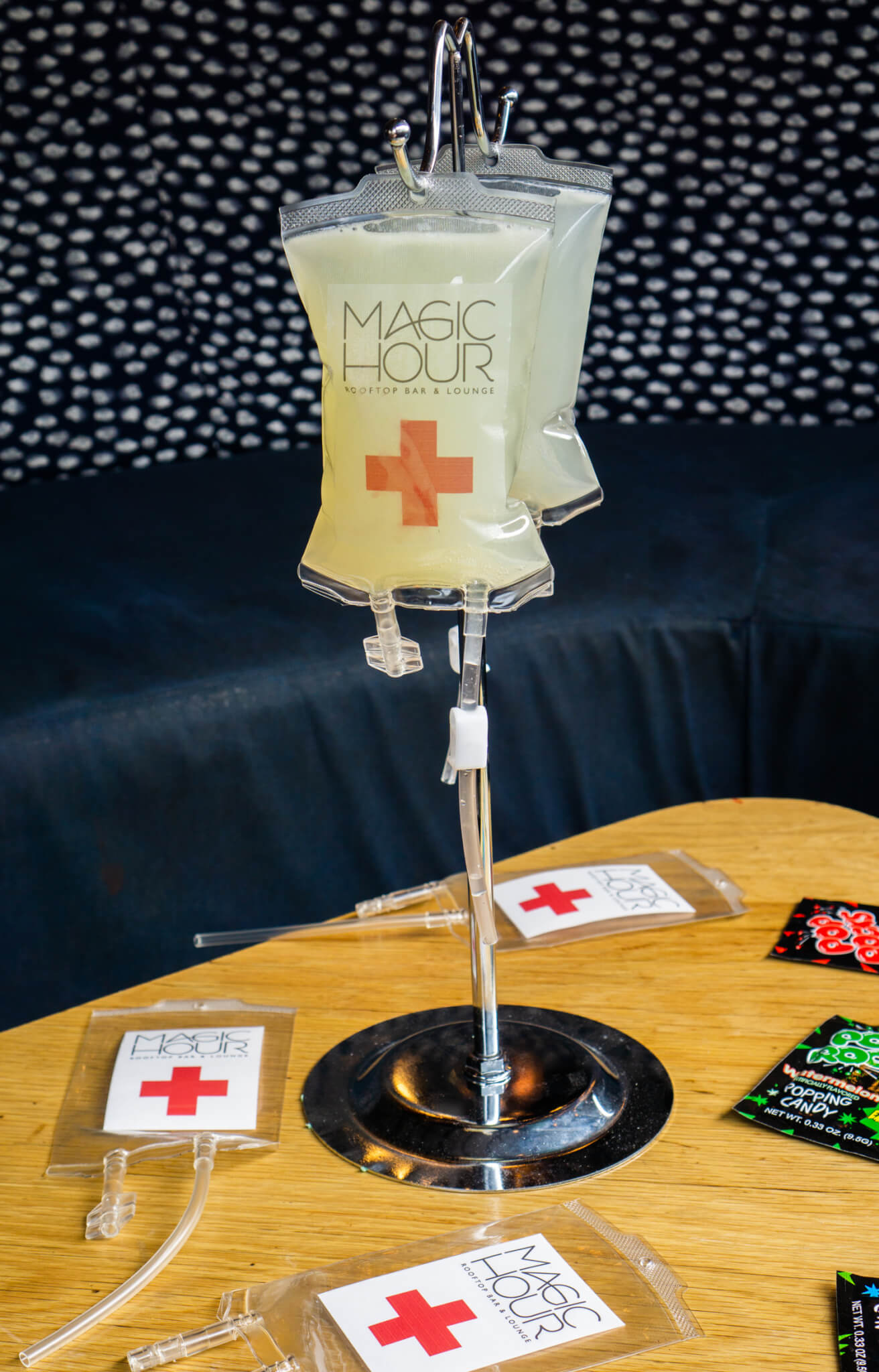 Curiosities
Served In Curious Vessels Of All Shapes And Sizes
DOCTORS ORDERS
70
Serves 2 10oz I.V. BAGS Rum & Vita Coco
ALL GAS, NO BREAKS
65
Bucket of 6 cans | Sip Margs Sparkling Margarita Classic, Coconut or Mango
THIRST TRAP
115
Bucket of 6 187ml Bottles | Chandon Garden Spritz
PICK YOUR POTION SHOTS "BUNNY HILL BUMP"
30
3 shots | Blanco Tequila, Red Bull Tropical, Splash of OJ
PALETTE CLEANSER
40
4 shots
"___ HAS LEFT THE GROUP CHAT"
115
12 shots, choice of shots from the below: FOXY MOXY LOW BATTERY FIREBALL TROPICAL TEQUILA
BUBBLES BLING
155
Bottle of Moet Champagne Served with Pink Rock Candy Swizzle
Wine By The Bottle
BottleShock Happy Hour
Sunday-Tuesday all day 25% off all bottles of wine and champagne; Wednesday-Saturday 3pm-7pm 25% off all bottles of wine and champagne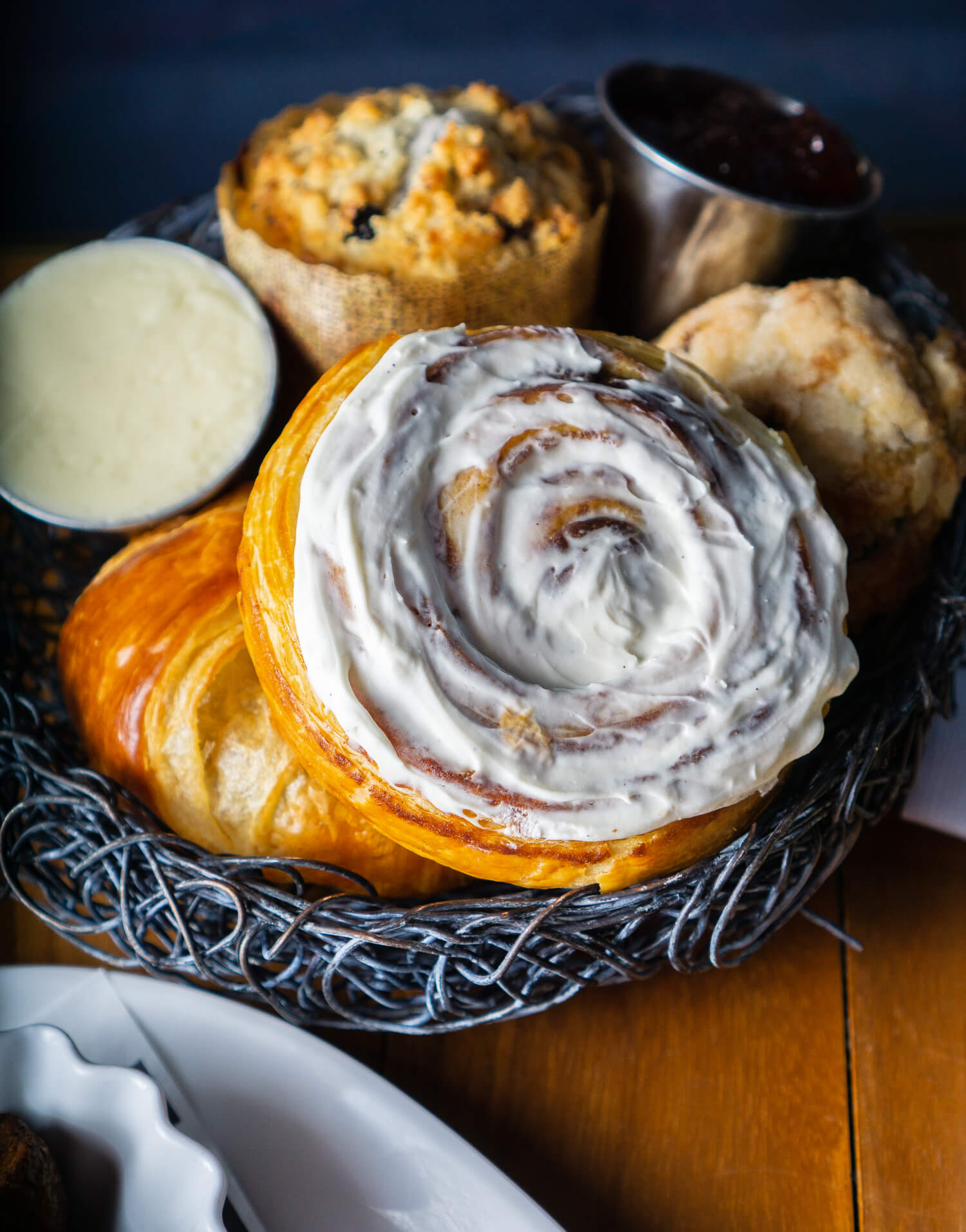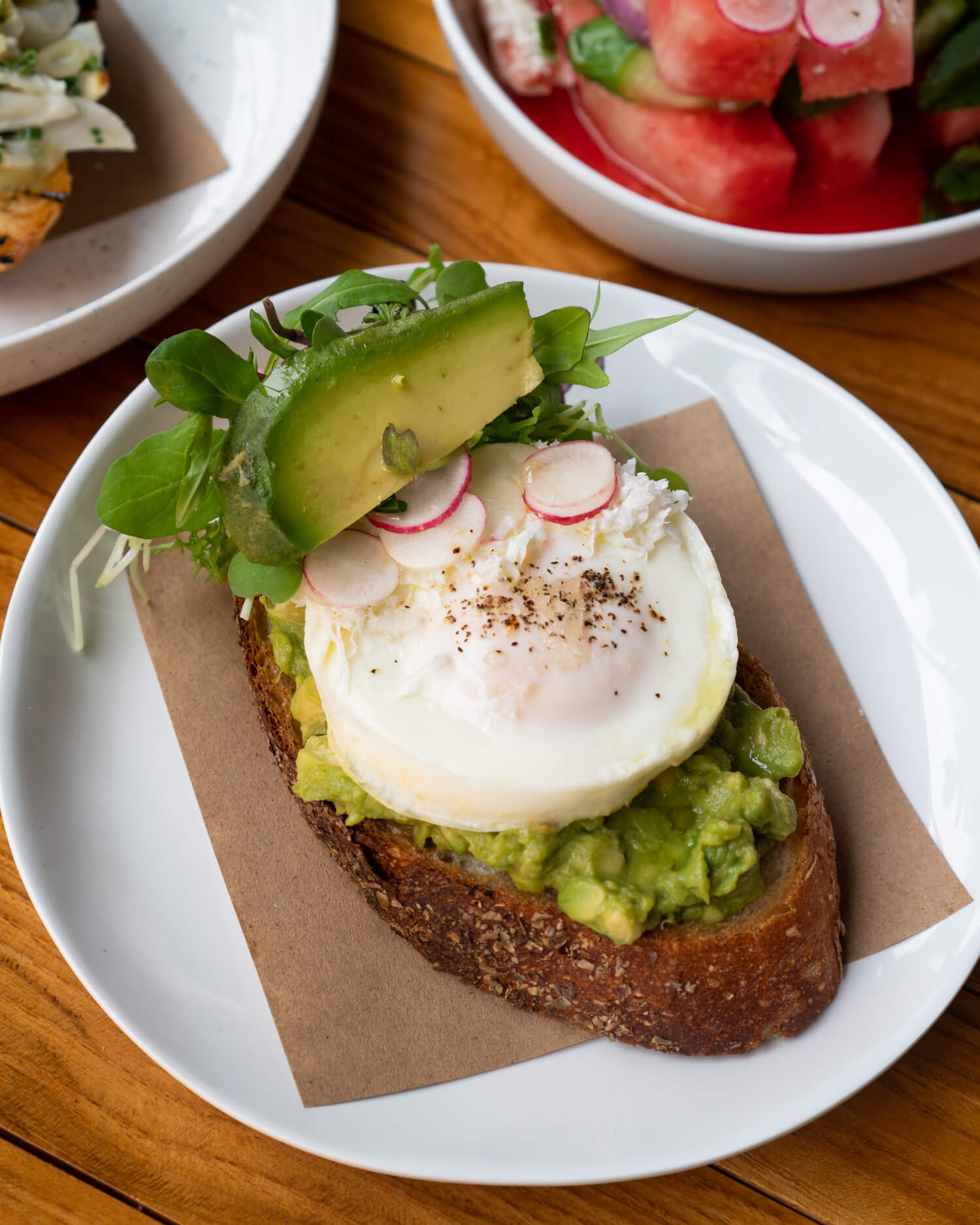 First Course
GRANOLA
11
Greek Yogurt, Blueberries, Wildflower Honey
COUNTRY TOAST
16
Avocado, Farm Egg, Ricotta Cheese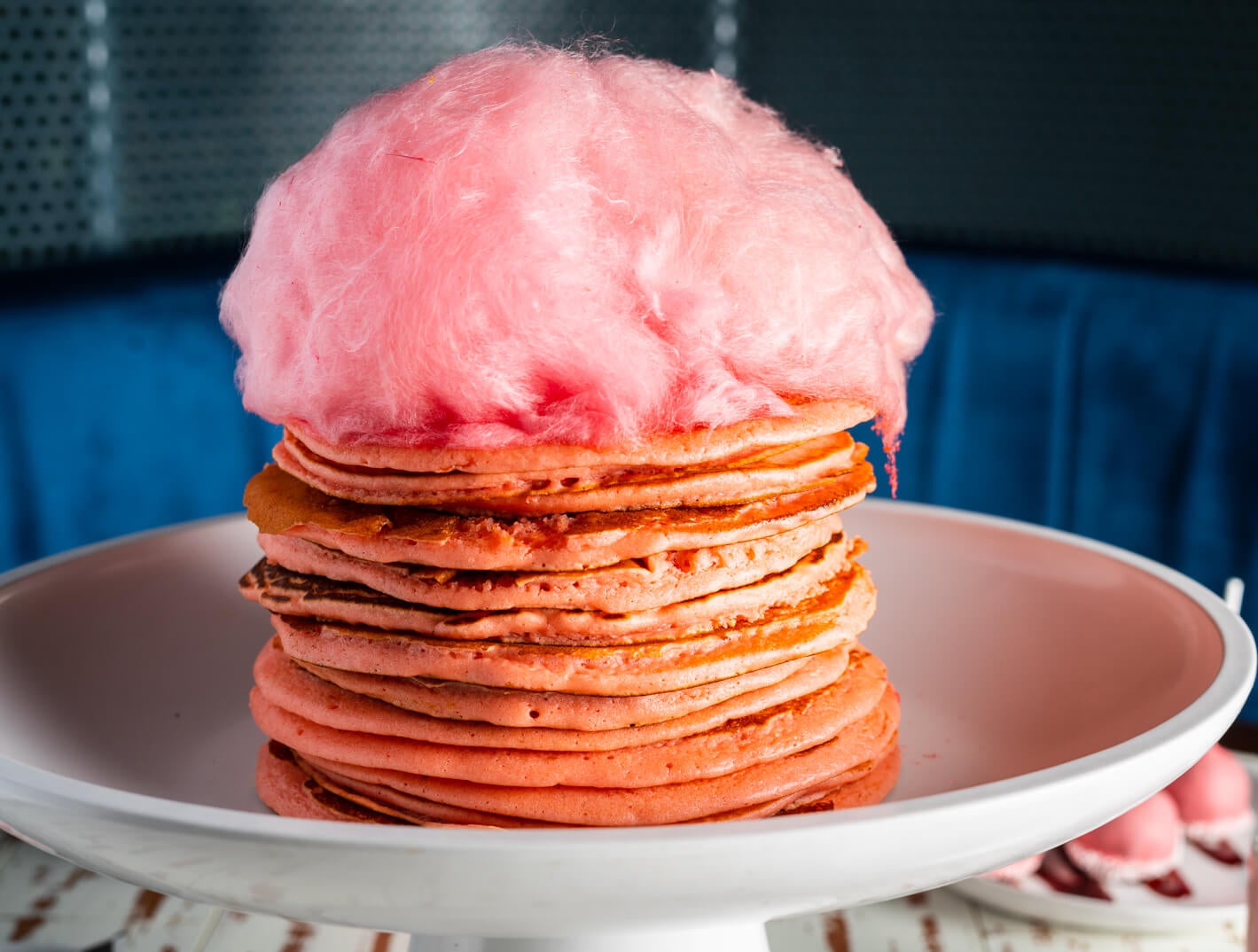 To Share
PINK AF PANCAKE STACK
45
Hot Pink Cotton Candy, Bananas Foster, Blueberries, Apple Compote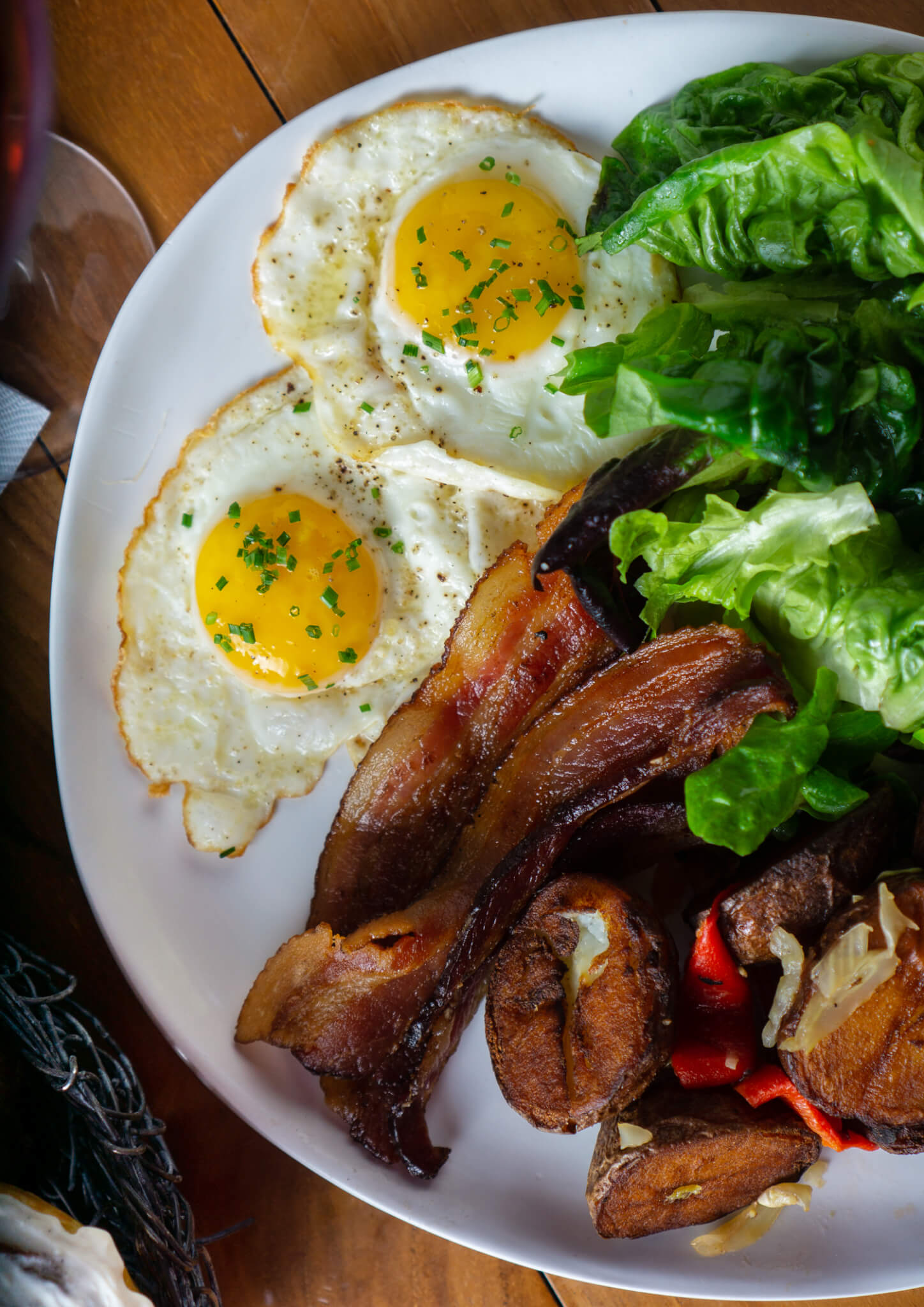 Second Course
@EGGHEAD ON THE ROOF
16
Potato Bun, Bacon, Autumn Egg, American Cheese, Hash Browns
EGG WHITE FRITTATA
18
Spinach, Mushroom, Feta Grilled Chicken +12 · Grilled Salmon +15 · Skirt Steak +18
MIDTOWN BREAKFAST
21
2 Eggs Any Style, Applewood Bacon, Home Fries
CRISPY CHICKEN SANDWICH
22
Bread and Butter Pickles, Spicy Coleslaw
GRILLED FRITES AND VEGETABLES
28
Choice Of: Chicken Breast, Skirt Steak or Salmon Served with Lemon Parsley Butter and Vegetable 'du jour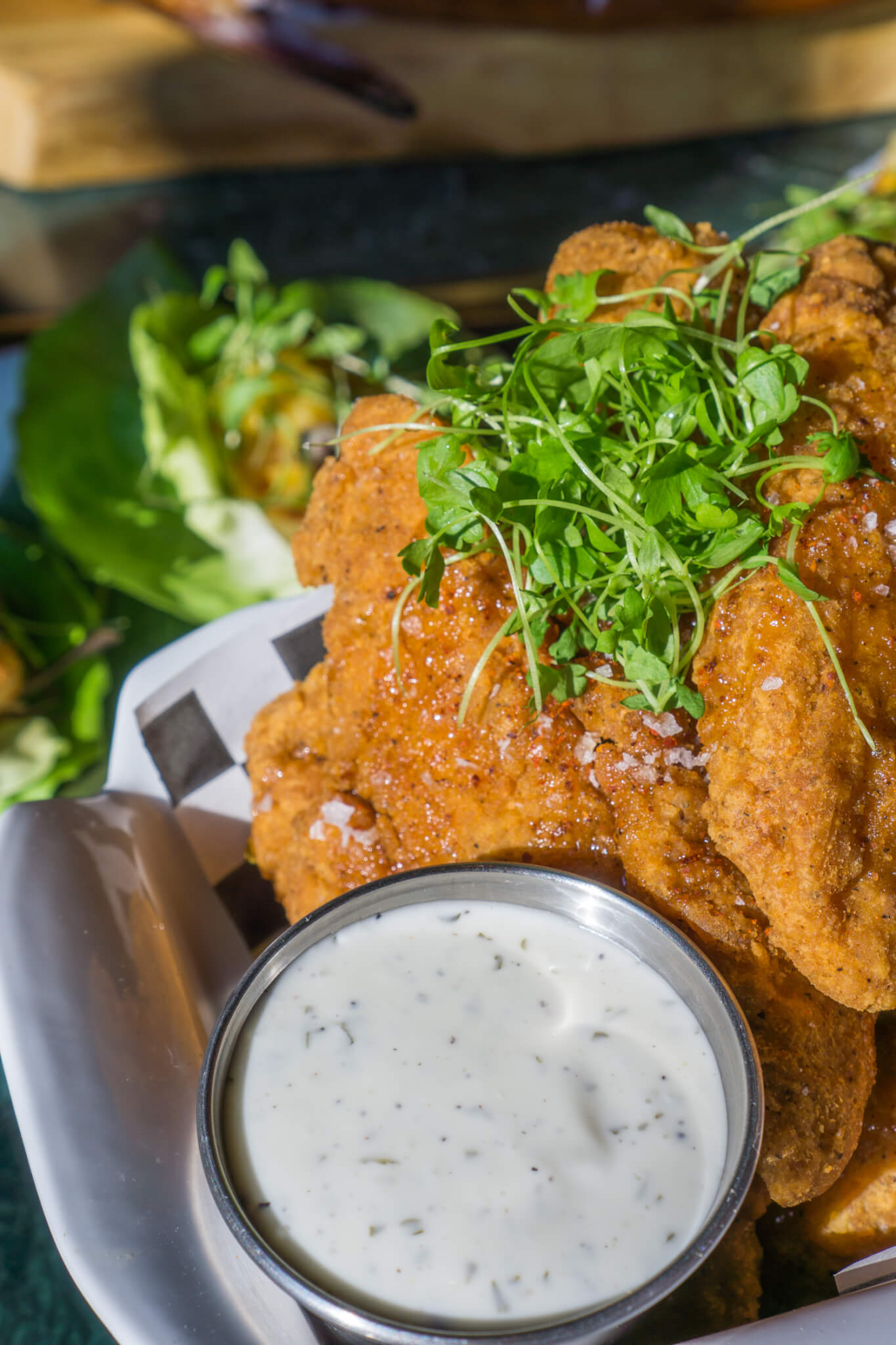 All Day Classics
CAESAR SALAD
16
Baby Gem Lettuce, Frisée, Crispy Parmesan, Garlic Breadcrumbs Grilled Chicken +12 · Grilled Salmon +15 · Skirt Steak +18
SPICY CHICKEN FINGERS
18
Cucumber Yogurt, Hot Honey Mustard
MAGIC HOUR SLIDERS
22
Onions, American Cheese, Kings Hawaiian Rolls | 3 each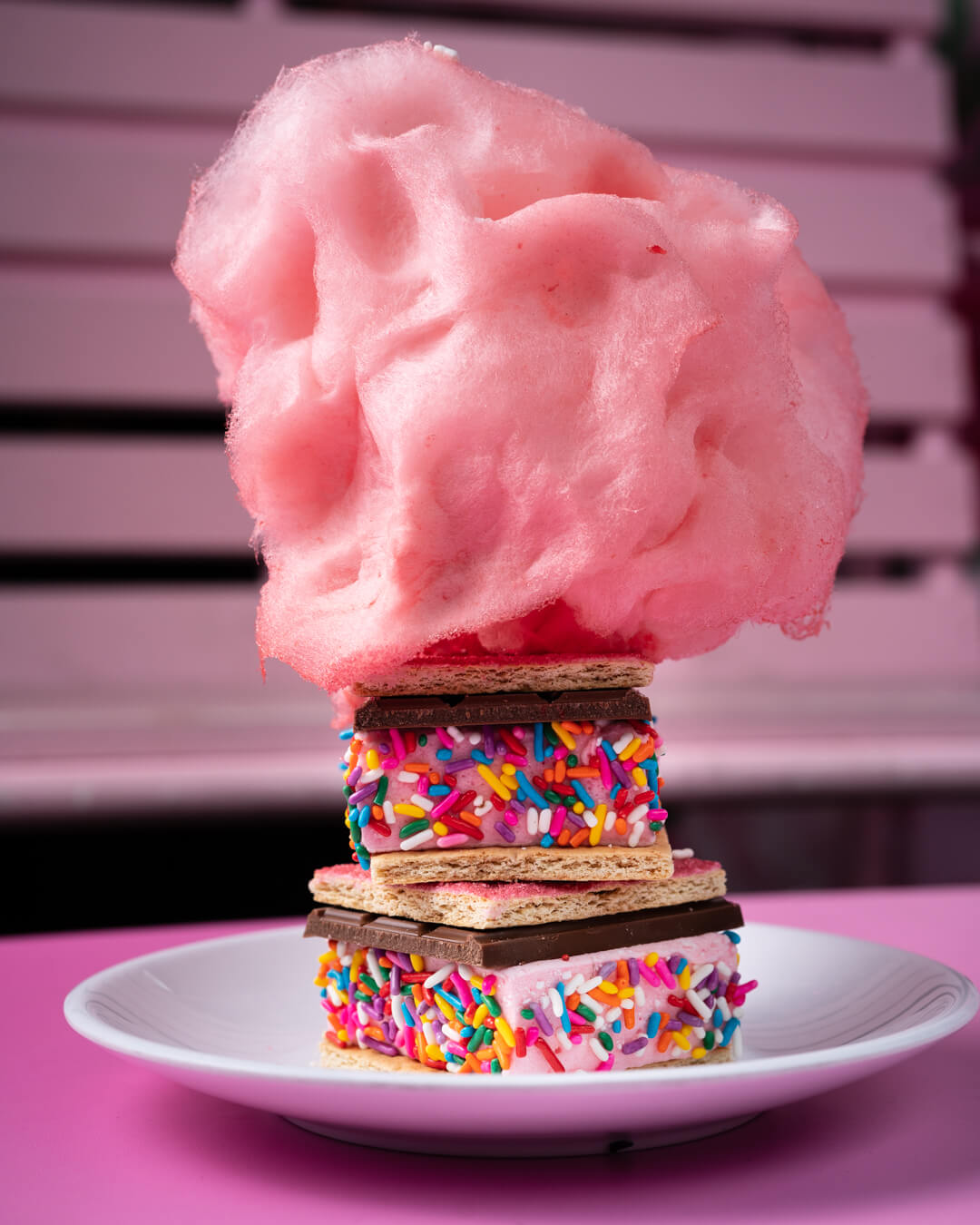 Sweets
PINK FROSTED CUPCAKE
10
Chocolate cake, Rum, Eggnog Frosting
PINK BLING DONUT RING
14
Gluten Free Strawberry Donut, Pink Frosting, Edible Glitter
THE PINK S'MORES STACK
18
Pink Marshmallows, Hershey's Chocolate
THE SWEETEST SURPRISE
32
Chocolate Cake, Caramel Ganache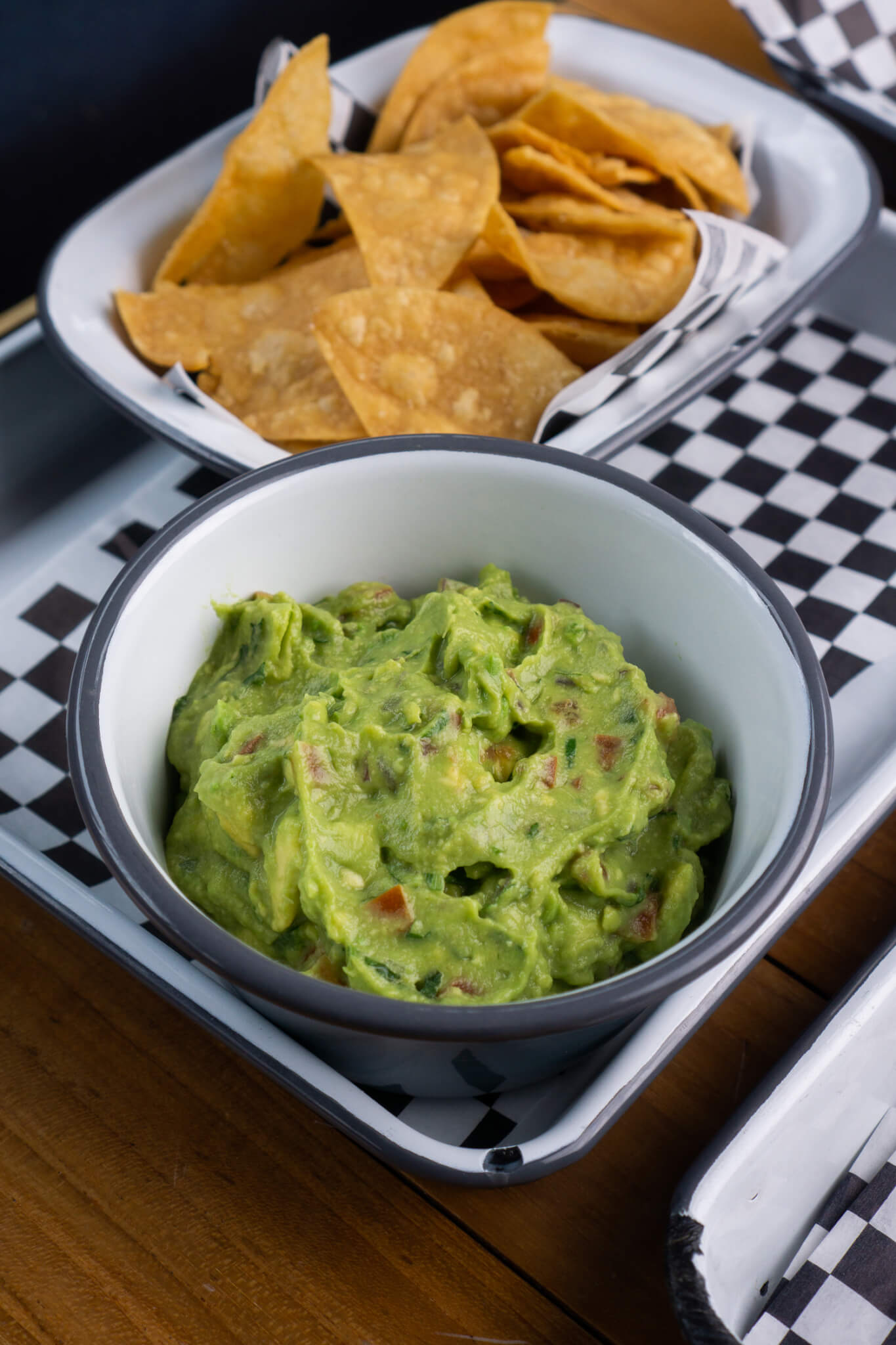 Small plates
Food Menu Available Until 1am
CURLY FRIES
12
Spicy Ketchup, Truffle Mayonnaise
CHIPS AND GUACAMOLE
14
Tortilla Chips, Radish
WARM PRETZEL
18
Spicy Cheese Sauce
GRILLED SHRIMP TACOS
20
Grilled Pineapple, Avocado, Salsa Verde
JERSEY HAMBURGER SLIDERS
22
Onion, American Cheese, Kings Hawaiian Rolls | 3 each